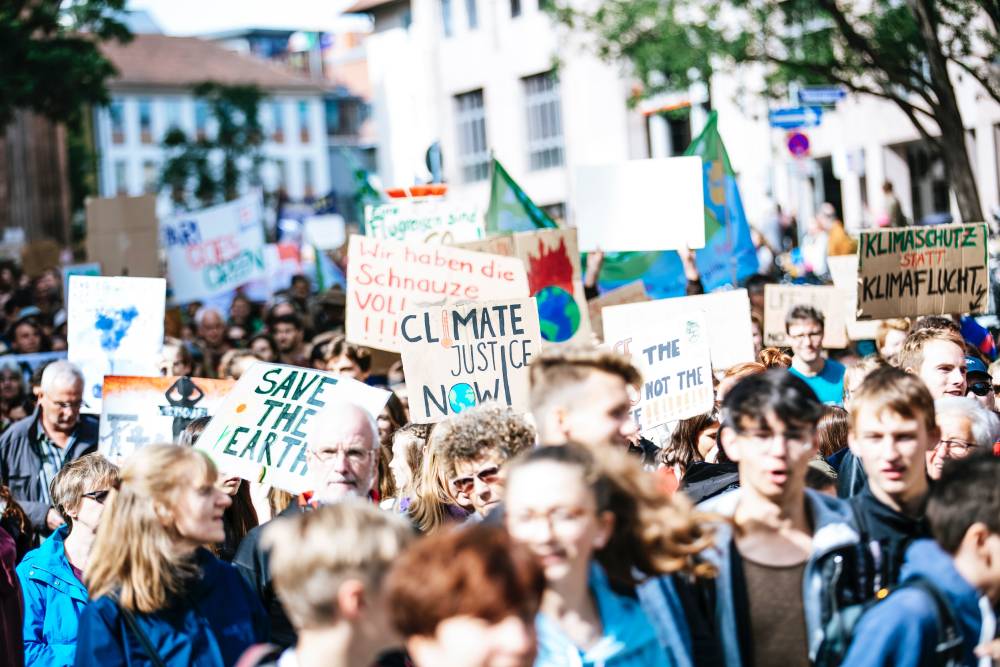 Sustainable Fashion Matterz Platform Makes a Difference
Meet online platform
Sustainable Fashion Matterz
 making a difference in the global textile and apparel industry.
Sustainability
 is one of the most important issues of our time, especially in the fashion industry.
Cherie Birkner
created Sustainable Fashion Matterz in Berlin Germany in 2017 after working as Creative Director at a
fast-fashion
company. She woke up one day and decided to live her values.
On her Sustainable Fashion Matterz platform, Cherie Birkner introduces sustainable fashion brands and industry personalities. She is now a fashion industry expert with over 18 years of experience.
Cherie Birkner also works as a conceptual portrait and fashion photographer. She provides her services to other companies as a consultant, blogger, and speaker.
"Our vision is to create a world in which actions meet values. [...] I celebrate the good guys because that is what I want to see more of. I believe that every person does make a difference. I want everyone to be aware of their impact, and feel good about themselves because their clothes match their values."
 - 
Cherie Birkner
, Sustainable Fashion Matterz Founder, and Creative Director
The Sustainable Fashion Matterz online platform showcases people and brands paving the way for more sustainability in the fashion industry. It focuses on the following areas:
Business development
Photography
Social Media
Blog
Research
Events
Squarespace
Networking

Cherie Birkner believes that fashion should be produced under good conditions and with high-quality materials. The unsafe working conditions and disastrous environmental impact still present in the textile and apparel industry today should have stopped by now.

Luckily, the green movement is booming, especially in the fashion industry. Conscious consumers are asking for more transparency and eco-friendliness. With sustainable fashion, brands and retailers lead the way towards producing and consuming new clothes while protecting human health and the environment.


Even if it's only on a small scale, Sustainable Fashion Matterz uses expertise to make a difference and have a positive influence on the textile and apparel industry.

The Fridays for Future movement has played a major role in making activism and environmental protection a trend. School students take time off from class to participate in demonstrations. Initiated by Swedish schoolgirl Greta Thunberg, people demand that leaders take massive action to slow down climate change.

"The climate and ecological crisis can no longer be solved within today's economic systems. That's not an opinion. It's just simple math. [...] Things may look dark and hopeless, but I'm telling you - there is hope. And that hope comes from the people, from democracy, from you."

 - Greta Thunberg, Swedish environmental activist
Raising awareness about the social, economic, and ecological issues caused by the fashion industry is one of the best ways to promote conscious consumption.

Everyone can help. As consumers, we have the power to drive change in the fashion industry. We chose the clothes we buy and who we support with our money. Together, let's make our future more sustainable.


Was this article helpful to you? Please tell us what you liked or didn't like in the comments below.