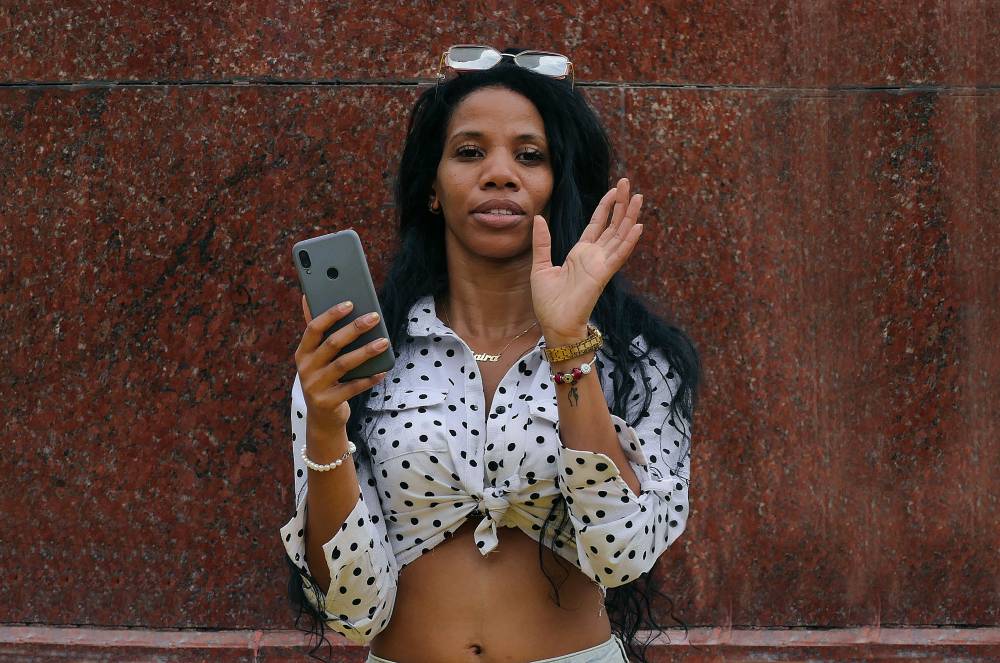 10 Best Eco Fashion TikTok Creators You Need To Follow

TikTok doesn't only offer fun dance challenges. It also hosts a large community of eco-friendly fashion creators doing their best to promote sustainability among over 1 billion users.

The fashion industry is one of the largest polluters globally and responsible for massive amounts of greenhouse gas emissions, waste, and pollution.

Luckily, TikTok is a good source of inspiration for all things related to sustainable fashion, responsible shopping, green living, Zero Waste, recycling, and more.

As a conscious consumer, you can follow these TikTok influencers that share styling tips and tricks to both look good and protect the planet at the same time.

You will find recommendations for dressing sustainably, conscious closet hauls, decluttering techniques, thrifting guides, and the best ethical fashion brands to support.

Don't hesitate to follow them on Instagram, Youtube, and visit their blogs for more wardrobe hacks, outfit ideas, and eco-friendly style tips.


Panaprium is proud to be 100% independent, free of any influence, and not sponsored. We carefully handpick products from brands we trust. Thank you so much for buying something through our link, as we may earn a commission that supports us.


Jenna Corrao is an environmentalist making funny jokes and lifestyle videos like thrift hauls and product reviews.

She runs a popular TikTok with over 5 million likes, a Youtube channel, and a thrift store @planethrift, a great destination to grab some cute and sustainable pieces.
"Reusing clothing is super eco-friendly and saves you $$$. It's a win-win for both our earth and our bank accounts! Planet Thrift's goal is to promote a healthier planet by reusing and up-cycling."

- Jenna Corrao, environmentalist



Lauren Ferree is a plant-based environmentalist and video producer from Los Angeles. She posts style guides, beauty hacks, repair tips, recipes, and sustainability recommendations on TikTok for over 100K followers.

Her goal is to create content that starts a tidal wave of positive environmental change in the world.
"The prefix RE shows up quite a bit in sustainability: refuse, reduce, reuse, responsibility, recycle, repair. It means again. It also shows up in both my first and last name."

- Lauren Ferree, environmentalist and video producer



Taylor Bright is a fashion and sustainable living influencer from Los Angeles. She talks about how fast fashion hurts the planet on TikTok and has received over 3 million likes.

Taylor Bright is a young and talented designer, artist, creative, and thrift store addict. She is passionate about sustainability and upcycled fashion.
"Denim is garbage. I'm going to start by saying we're not going to stop wearing denim, I literally just have to point out some things. Denim is bad in all the ways, kind of like fast fashion."

- Taylor Bright, sustainable living influencer



Chelsy Christina operates a Zero Waste shop and shares about sustainability, eco fashion, and low waste living on TikTok to over 85K followers.

She is passionate about mindful living and offers many simple tips to shop small, local, and sustainable.
"Sustainability is sexy! This year I broke up with fast fashion! Which is crazy because when I was going to school for fashion design, I was always buying the trends. Instead, I've been shopping from sustainable brands like For Days, Girlfriend Collective, Kotn, and Organic Basics. And best of all, shopping second hand and thrifting almost everything!"

- Chelsy Christina, Mindful Goods founder



Shelbi is a sustainability advocate that shares eco-friendly outfits on her Instagram, Youtube channel, TikTok, and her blog called Shelbizleee. She believes that the sustainability movement is lacking in many areas and tries to do as much good as possible.

Shelbi shares stylish outfits crafted with colorful pieces. She populates her closet around eco-minimalism and wasting as little as possible.

Shelbi promotes mindful consumption and encourages you to get creative, reuse, shop second-hand, and support sustainable brands. She is an expert in sustainability, reducing waste, and conscious resource consumption.
"On your journey to eco-minimalism, it is important to recognize what will truly add value to your life and what you simply WISH would add value. It's okay if something that works for others doesn't work for you and by removing yourself from purchasing those items you inevitably reduce your footprint by not contributing to the resource use required to make those items."

- Shelbi, sustainability vlogger



Megan McSherry talks about sustainable life and style on her TikTok with over 55K followers. She shares many tips to do what you can with what you have.

Megan runs a sustainable and ethical life and style blog called
ACTEEVISM. She believes in progress, not perfection, and offers guidance on topics such as sustainable fashion and low-waste living.

Megan is campaigning to bring about social and environmental change through conscious consumerism. She has been on a slow fashion journey since 2015.

She is passionate about environmental justice and intersectional feminism. She loves thrifting, sample sales, and innovative sustainable brands, as well as giving the clothes already in her closet the care and attention they deserve.
"The clothes in your closet deserve to be worn (and re-worn and worn again) and your favorite outfits deserve to be repeated. Wearing and re-wearing what's already in your closet is a huge part of sustainable fashion that isn't talked about enough so I'm excited to be documenting this a little bit more on TikTok."

- Megan McSherry, social and environmental activist



Summer Dean is a climate communicator, model, and imperfect environmentalist. She is redefining climate activism with Climate For All, a platform making it easy and accessible for everyone to get involved and move towards a better future.

She believes that the climate movement needs to stay open to all different types of people and different ways of communication to succeed in solving the climate crisis.
"We all have a unique role to play. We all have our niche. There is no mold to what an activist is or isn't. The key to solving the climate crisis is allowing EVERYONE to take part in the fight, no matter how they do it."

- Summer Dean, environmental activist



Daisy Jonelle is a mindful environmentalist on an adventure to collect experiences. She shares about sustainability, creative things, and adventures on her TikTok and Instagram.

Daisy loves outdoor experiences, nature, and sustainable fashion. She offers mindful outfits ideas and recommendations to build a conscious wardrobe.
"I thrifted this gorgeous baby blue cashmere sweater-it's just so much more satisfying finding it as a second-hand score."

- Daisy Jonelle, mindful environmentalist



Sarah Stephens wants you to refuse, replace, revive for a more sustainable future. She offers simple tips to preserve the Earth's natural resources and live sustainably.

Sarah often makes great shopping recommendations and shares many hacks for a more sustainable closet and home. She served as the Sustainability Committee Chair at her high school.

Sarah aims to change the general attitude toward sustainability and hope to study environmental policy and business in college. Her dream is to work with corporations to find sustainable solutions.



Stephanie Pagán sparks some conversation about fast fashion on her TikTok and received over 65K likes so far. She shares many tips to afford sustainable fashion as well as shocking facts about the clothing industry.

Stephanie is convinced that the fashion industry has to change. More consumers should stop supporting fast fashion brands and ask important questions when buying clothing.

Was this article helpful to you? Please tell us what you liked or didn't like in the comments below.