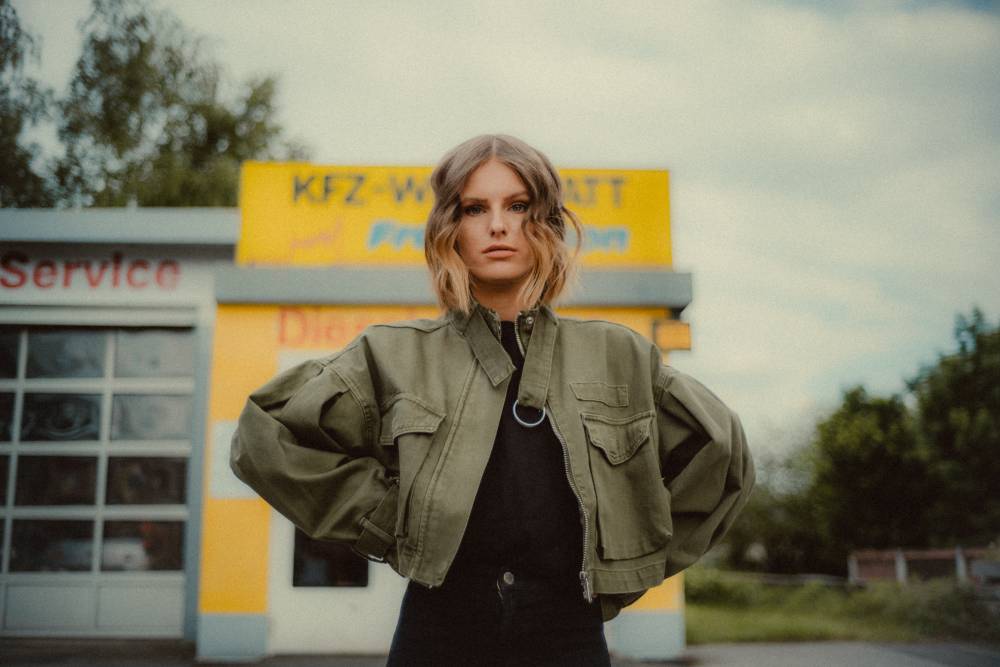 How To Dress Like The 80s With Normal Clothes
You've come to the right place to craft beautiful and unique 80s outfits with today's everyday clothes. If you have no idea where to start, follow these simple tips that make dressing well very easy for you.

Thankfully, it's possible to relive old trends without building a time machine or spending hours going through vintage stores to find the perfect pieces for your outfits.

Whether you wish to taste the fun and groove from the 80s for the first time or want to feel young again, I've put together a step-by-step guide to help you dress like the 80s with normal clothes in no time.
Panaprium is proud to be 100% independent, free of any influence, and not sponsored. We carefully handpick products from brands we trust. Thank you so much for buying something through our link, as we may earn a commission that supports us.


1. Wear bright colors


In the 80s, people were bold and audacious with their fashion choices. They chose bright colors to make a statement and stand out from the crowd.

If you want to relive the 80s fashion trends, be prepared to wear bright colors like yellow, orange, neon pink, electric blue, and shiny green. Dressing 80s is fun so don't miss out on creating exciting and eye-catching outfits.


2. Accentuate your shoulders


The 80s were the era of big shoulders. Women and men often wore shoulder pads to emphasize their upper body. Pads were commonly sewn into blazers and jackets to make shoulders look larger.

You want to look glamorous and fabulous in your 80s clothes. Don't settle for boring or simplistic styles. Now is the perfect time to make fashion fun once again.
Here is our selection of beautiful and sustainable blazers.


3. Put on a bulky sweater


Even though the early 80s style basics were quite practical and minimalist, by the mid to late 80s, most outfits featured strong fashion statements like bulky sweaters and turtlenecks.

Huge roll-neck sweaters or jumpers give any outfit a heritage-inspired look from the 80s. They make warm styles that sit comfortably high on the neck and strengthen the upper body.

To look and feel your best in your 80s outfits without breaking the bank, here are the best ethical and affordable sweater brands.




4. Don't forget a trench coat


The trench coat is a definitive go-to from the 80s. It's a perfect clothing piece to build a vintage-inspired wardrobe around and create stylish 80s fashion outfits.

Infuse your closet with an 80s sense of style by including a long and large trench coat. It's a timeless and iconic piece that belongs to every wardrobe and protects you from wind and rain.

To find the best trench coats for your 80s outfits, read my guide on the most affordable and sustainable coats for the cold season.


5. Wear high-waisted bottoms


If you want to dress like in the 80s, forget low-rise jeans, low-rise leggings, or any pants that sit low on, or below, the hips. 40 years ago, women and men wore high-waisted bottoms most of the time.

Make sure you have high-rise jeans or leggings spared in your wardrobe to craft 80s looks. Know that the basics of 1980s fashion include a pair of high-waisted pants or shorts.




6. Find off-the-shoulder tops


If you want to look fashionable like the 80s, spot tops, shirts, or dresses that are off-the-shoulder. This unique 80s fashion statement was highly popular for women to wear during the daytime.

They usually wore large tops with tight bottoms like jeans or skirts to create standout looks and turn heads. If you don't have an off-the-shoulder piece in your closet, you can always cut the collar off some old sweatshirts and pull it off of one shoulder.




7. Rock a mini-skirt


To dress like the 80s, make sure to experiment, and be wild with your look. Pair oversized tops with a mini-skirt or tight-fitting leggings. You can also wear bright tights underneath your mini-skirt.

If you don't have tightly fitted clothes in your wardrobe, try to borrow garments from younger siblings or family members. They may have smaller clothes that can fit you as well and make your outfits stand out.




8. Go with ripped jeans


Dyed, denim, ripped jeans are fashion staples from the 80s. A classic 80s look is acid-washed jeans paired with effortless grunge or punk tops, such as tie-dye tees, graphic t-shirts, or baggy sweaters.

Design an intense and edgy 80s look with popular ripped denim jeans that you can find anywhere, from fast-fashion retailers to high-end designers. Combine them with large tops with bold colors or logos on them.

If you are looking for high-quality and stylish denim pieces made with long-lasting materials, read my selection of the best sustainable denim brands.


9. Try out the athletic look


In the 1980s, athletic clothes were highly popular and iconic as well but tend to be a lot more eye-catching than modern activewear and workout outfits commonly worn today.

The perfect 80s athletic looks are made of bold tracksuits, bike shorts, comfy sneakers, flashy leotards, bright tights, leg warmers, elastic headbands, workout pants, and matching jackets.

Buy athletic clothes made from high-quality and eco-friendly fabrics that last a long time. Use this list of the most sustainable activewear brands.


10. Accessorize your look


Don't forget to accessorize your outfits if you want to look fashionable like in the 80s. Accessories are essential to recreate 80s fashion trends and craft bold, excessive styles.

Some of the most popular accessories in the 80s include bandanas, studded belts, fingerless gloves, bow headbands, chunky necklaces, bracelets, bold bangles, oversized earrings, bolo ties, and snapback caps.


11. Get a denim jacket


A denim jacket is a great way to dress like the 80s and impress. A perfect 80s look combines ripped jeans or a mini-skirt with a denim jacket. Fit a tight shirt underneath the denim jacket.

Wearing two different denim pieces makes for a stylish 80s punk look. Denim vests and distressed jeans saw a style resurgence in the 1980s and gave birth to the 90s grunge.

Here are some of the best affordable denim jackets that every woman needs to have in her wardrobe to look fashionable and feel comfortable on a budget.




12. Put on sneakers


In the 80s, hip-hop music and culture were widespread and hip-fashion was trending. It featured baggy silhouettes, athletic looks, bright colors, bold patterns, and sneakers.

Athletic shoes like sneakers became a high-priced fashion trend in the 80s. To complete your fashion 80s outfit, put on vintage sneakers from successful brands like Converse, Adidas, or Nike for both casual and upscale looks.

Explore my selection of the best affordable sneakers made under the highest social and environmental standards.




How to craft your 80s outfit
To craft the perfect 80s outfit for yourself, pay close attention to the details while being bold and extravagant. Don't hesitate to step out of your comfort zone and remember to have fun.

Don't try to force a specific look you want to replicate if you feel like you miss key pieces or some styles don't fit you particularly well. It's best to ensure you have more flexibility in your wardrobe with versatile clothes that you like and wear regularly.

If you find yourself wanting to relive old trends from the 80s, make sure you follow these tips and find the best essentials 80s pieces that go well with the rest of your closet.

Take a closer look at what you have in your wardrobe currently and find out an overall style you want to go with. Then, you can go shopping for some missing pieces if you feel the need to and find inspiration for your outfits.

Fashion in the 1980s was all about abundance and exuberance. Most outfits were big, bold, and utterly glamorous for women and men alike. Rock shoulder pads over big sweaters and combine them with flashy pants and excessive accessories.

Oversized blazers, denim jackets, and trench coats will instantly add an 80s touch to any outfit. Make sure to include bold and forget simplistic styles if you want to dress like the 80s.

To craft beautiful 80s outfits with normal clothes, you may have to replace key vintage pieces you can't find with similar contemporary clothes. You can always wear knee-high socks instead of legwarmers for example.

Remember to exaggerate your look. You want to stand out and catch eyes in your 80s outfit. That includes having fun with your makeup. Try out bright nail polish, flashy lipstick, or boldly colored eyeshadow.

If you don't have everything at hand and can't find essentials pieces, you can ask your family members, friends, or neighbors if they have any of their old clothes for you to borrow.

If everything else fails, one of the best ways to find great 80s clothing remains to shop for authentic vintage pieces from the 80s at thrift stores, consignment shops, antique markets, garage sales, flea markets, or online resale marketplaces.


Was this article helpful to you? Please tell us what you liked or didn't like in the comments below.