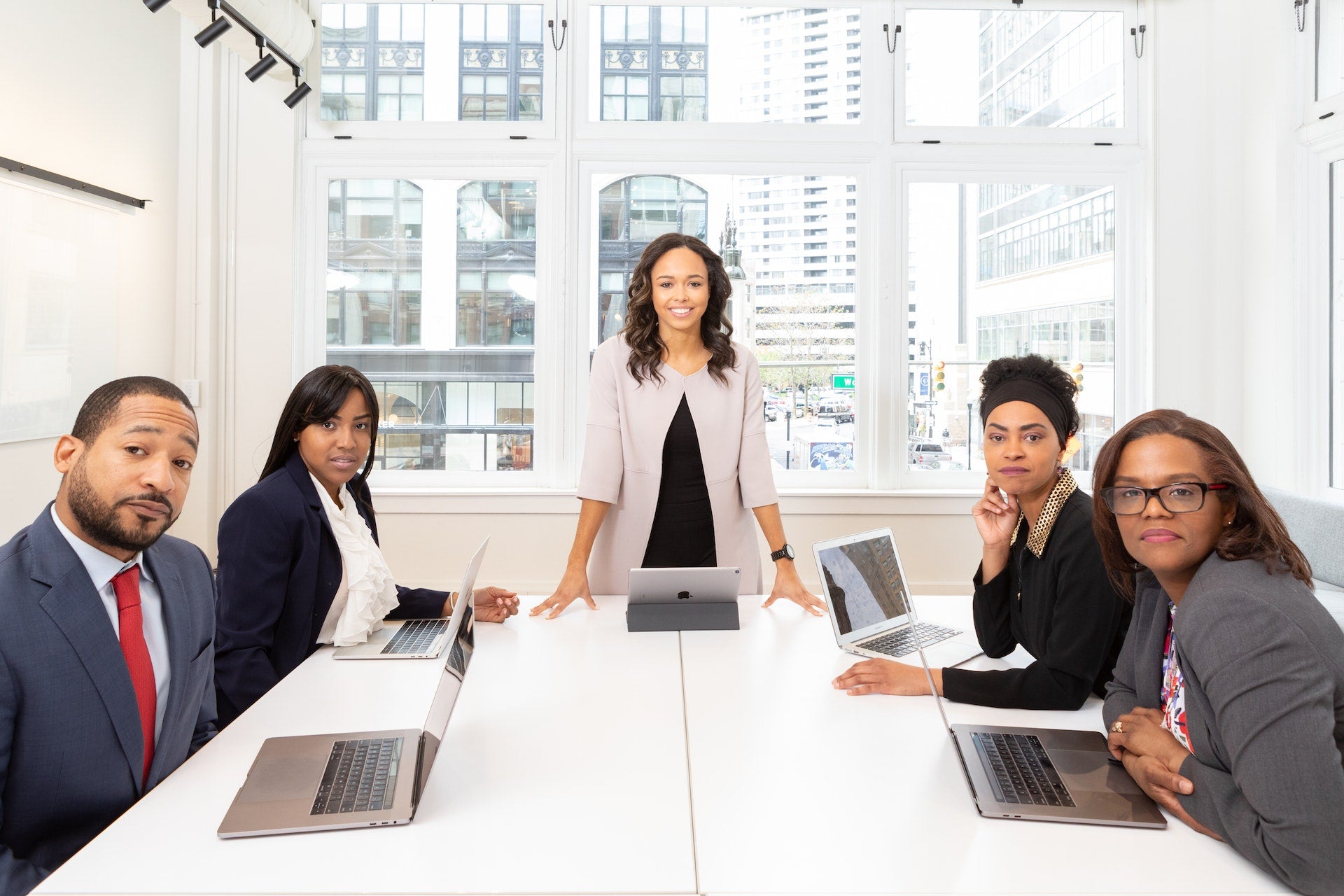 How To Dress For Corporate Events - 15+ Brilliant Tips
Choosing an outfit for a corporate event can be challenging because corporate events can be both formal and casual.

If you want to be the best dressed you should be stylish and elegant no matter what.

We are here to help you and we have compiled a complete guide to corporate events outfits. Keep reading to discover the best tips.
Panaprium is proud to be 100% independent, free of any influence, and not sponsored. We carefully handpick products from brands we trust. Thank you so much for buying something through our link, as we may earn a commission that supports us.

Suits
If you're attending a business conference, wearing a suit is an amazing idea.
Once you have a flattering, well-fitted suit, everything becomes easier! With the right suit you can save a lot of time otherwise spend mixing and matching clothes.

Check out our sustainable recommendations.

Blazers
Blazers are also fantastic for professional outfits. Choose a dark-colored blazer that is easy to match with your other clothes.
Discovered the best ethical and sustainable blazers.

White shirts
A crisp white shirt will always make a positive impression. You can wear white shirts in many combinations, with trousers, or skirts.
Look neat and professional with one of these sustainable shirts.



Blouses
If white shirts are your usual go-to for regular office days, you can change the routine with a beautiful blouse.
Make sure to choose an elegant design that looks flattering on your body.
For shopping inspiration click here.



Colors
The best colours to wear to a cooperate event are pastels and neutrals.
You should always avoid anything bright and attention-grabbing.
Here are 20 designer clothing brands that are both luxurious and affordable.

Outfits with trousers
Trousers are versatile and timeless clothing items that can enhance your style.
They are great for corporate events because they are easy to match with beautiful shirts, blouses, and blazers.

Create a fantastic business outfit with a pair of sustainable organic cotton trousers.

Avoid revealing clothes
It doesn't matter how great you look in a revealing dress.
This type of clothes is inappropriate for business meetings and you should avoid them at all costs.
Click here to read our best tips for an elegant fashion style.

Outfits for casual events
If you are attending a semi-formal gathering with your coworkers, your outfit should be both elegant and relaxed.

What can you wear?
Women can go for a sustainable midi dress, while one of the best outfits for men is a simple shirt and trousers combination.
These outfits are great for team-building events, corporate lunches, and picnics.



Buy a pencil skirt
Pencil skirts come in a wide range that includes a variety of styles such as high-waisted, midi, plus size, stretchy, and many others.

You can match a pencil skirt with a beautiful white shirt or blouse for a polished look.

Discover amazing affordable and sustainable pencil skirts that come from eco-friendly brands.



Don't go casual
Outfits that are too casual are inappropriate for professionals.
Avoid wearing sweatshirts, sweatpants, T-shirts, tank tops, denim shorts, band merchandise, prints that may be offensive, fishnet tights, colorful tights, visible underwear, hoodies, and denim jackets. All these are way too relaxed for business environments.
Even if the corporate event you are going to attend is a casual one, with people you already know from work, you still shouldn't go for laid-back outfits.



Special event outfits
A special event like a gala, a party, or a ceremony requires a very high level of elegance.
Wear a maxi dress or a gown if you want to be the best dressed.
For men, we recommend a tuxedo jacket and trousers.



Black dresses
Black is a color that is associated with seriousness and power. It also has a slimming effect, which is why it is extremely popular.
You can never go wrong with a black dress in the right size for your body.
Simple, yet mysterious, black dresses will always be a statement. Buy yours from a sustainable brand.



Jeans - yes or no?
You can wear jeans to a corporate event, as long as we are talking about a more relaxed environment such as a presentation, brunch, or a team-building event.
Dress your jeans up - pair them with a crisp white shirt and a pair of elegant shoes. Always choose a simple design.
Here are our sustainable recommendations.




Bags
Bring an elegant and versatile bag that allows you to carry your belongings with you.

Luckily there is a lot to choose from: Many sustainable brands produce affordable vegan leather bags.



Shoes
When it comes to shoes your choice should be based on the type of event you are going to attend, as well as the weather conditions.
Go for something elegant that maintains the same level of neatness as your clothes.
There are some types of shoes that you should always avoid wearing during corporate events:
Never choose very high heels because they are uncomfortable. Avoid bright colors and prints because they are unprofessional.
Stay away from shoes featuring too many accessories such as chains and buckles.
Sometimes less is more! Go for simple, timeless designs that come from sustainable brands.




Mind the weather
Taking the weather conditions into consideration is part of the creation of an elegant outfit.
Wearing the right materials and accessories for the weather outside will reflect your interest in dressing appropriately and making a good impression.
During autumn and winter, don't forget to complete your outfit with a sustainable jacket or coat.




Mind the event
It is very important to know if you are attending a formal or a casual professional event.
Wearing a gown to a picnic with your coworkers is too much, and wearing a white shirt and jeans combination is inappropriate for a gala.
To make things easier always gather information in advance. Learn more about the type of event and the dress code before choosing your outfit.
Learn to blend fashion with professionalism from our article.

Conclusions
The best outfits for corporate events are elegant and professional. Stay away from clothes that are too bright or revealing, as well as from uncomfortable materials and designs.
Always purchase clothes in the right size for your body, because they are the most flattering.
Remember that both being overdressed and underdressed can happen if you don't have enough information, and don't be afraid to ask if you need guidance regarding the dress code.
Share this article with your friends if you like our tips!
Was this article helpful to you? Please tell us what you liked or didn't like in the comments below.
About the Author: Miruna Dulcea