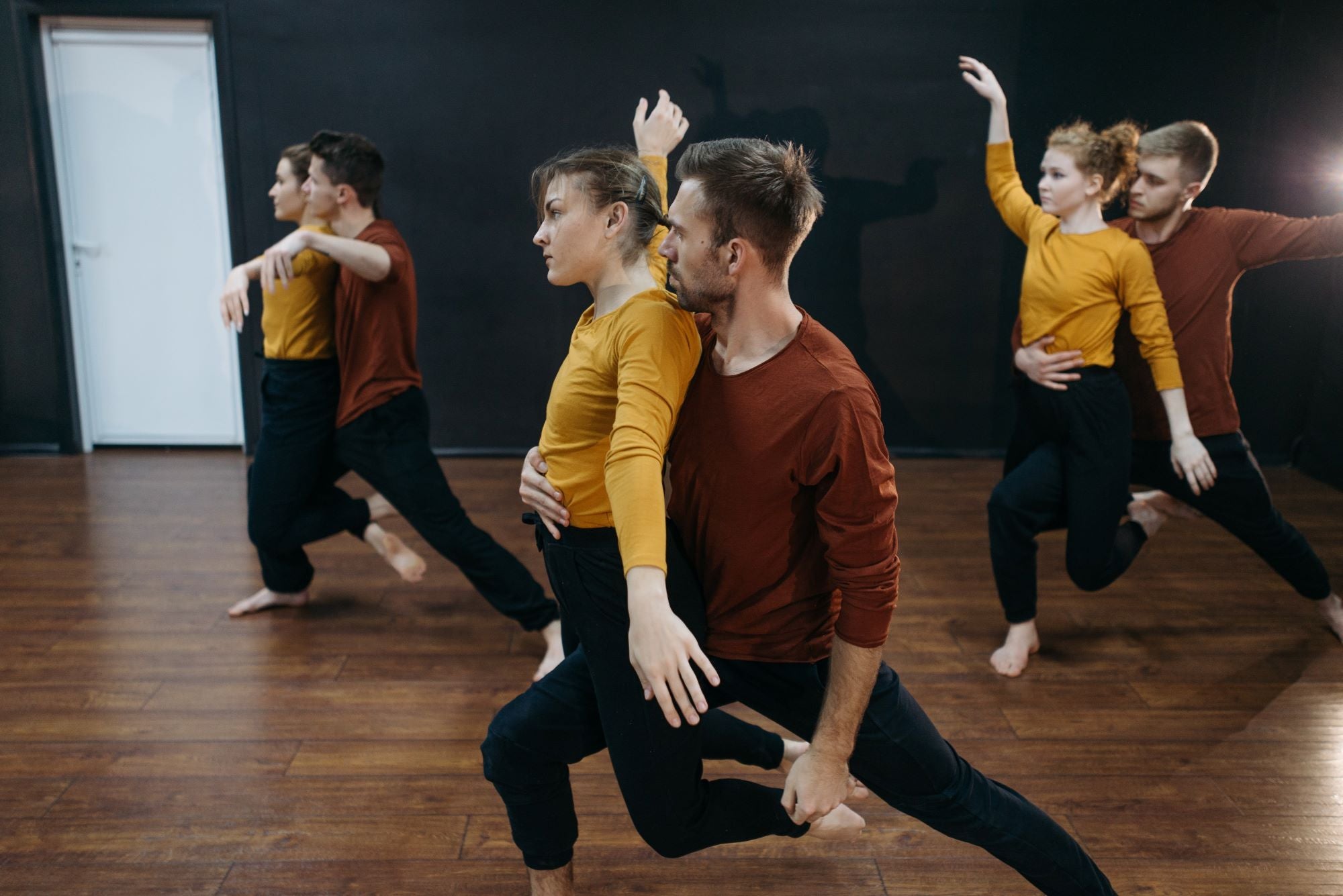 Dress Your Best At Contemporary Dance Class: 10 Great Outfits
Contemporary dance is an interpretive dance embracing innovation. It uses techniques from various genres, including classical ballet, jazz, modern dance, and lyrical dance.
It is a dance full of flow with sharp, exaggerated steps. As with any other dance class, some outfits are better suitable than others.
When attending a contemporary dance class, it is important to dress comfortably while still showing your lines. It is essential to select gear that is both fitting and not too restricting so that you can fully enjoy the class.
If you have decided to give it a go and are looking for inspiration and outfits to make you look your best and enjoy the dance, look no further.
Our article covers all the essential outfit items you will be needing for your contemporary dance class. Moreover, we will be offering tips and recommendations to help you create the best dance outfits possible.
Panaprium is proud to be 100% independent, free of any influence, and not sponsored. We carefully handpick products from brands we trust. Thank you so much for buying something through our link, as we may earn a commission that supports us.
Lovely Tank Tops
Fitted tank tops are ideal for contemporary dance classes. They are tight and snug around the body. It helps your instructor see your moves and correct you if necessary.
Pair your tank tops with shorts, leggings, or flowy skirts for cute dance outfits. Usually, black, or darker shades are preferred, but it is not a requirement. So, get creative with fun and diverse color combinations if you would like to stand out and create cool outfits for your dance practice.
Stylish Unitard and Leotard
Contemporary dance is all about flow and body movements. So, a unitard jumpsuit is a brilliant outfit for contemporary dance classes.
You want your instructor to see your moves and make comments to help you get better.
Most dancers go with the color black, which best represents the mood of this dance genre.
You can also wear a leotard to the dance practice if you would like. Choose a unitard jumpsuit or leotard, depending on how comfortable and confident you feel in them.
Boy Shorts
Boy shorts are terrific options for contemporary dance practice. The boy shorts are comfortable for daywear and valuable addition to your dance wardrobe.
They are versatile, and you can create many dance outfits with them. Wear a flowy skirt with slits over it and a fitted tank top or sports bra for the ultimate outfit for your contemporary dance class.
For varying outfits, you can also go for soft, well-fitting biker shorts. Discover our selection of organic bamboo bike shorts for inspiration.
Soft Leggings
Your dancewear should be comfortable and allow you to move freely. Leggings are perfect to accomplish that goal.
Go for comfy soft tight leggings that are not restrictive at the waistline. Color match or mix and match them with your tank tops, sports bra, or fitted T-shirt for amazing looks.
Opt for organic bamboo leggings for an elevated dance experience. These leggings are soft, naturally breathable, and long-lasting. Which means they are the ideal options for dance classes.
Check out our selection of the 10 best affordable organic bamboo leggings.
Lovely Sports Bra
A sports bra is another lovely addition to your dance wardrobe. You can wear the sports bra as a single outfit piece or wear it under a fitted Tee or a tank top.
Ensure to buy a sports bra that offers the best support, is soft, and sits snugly. Combine them with shorts and leggings for cute outfits.
We have carefully selected the 20 best affordable and sustainable sports bras to help you make a conscious and eco-friendly choice.
Fitted T-shirt
Get a fitted T-shirt to make varying outfits for your dance practices and not wear the same every time.
A T-shirt is a versatile item that can be combined with any bottoms. When buying T-shirts, make sure they are tight, fit well on your body and allow you the freedom of movement.
You can also successfully layer with well-fitting T-shirts. Wear it over a cute sports bra to keep warm and get the most out of the class.
Discover our list of the 15 best organic cotton T-shirts made in Canada.
Go Barefoot!
You can dance barefoot, most people do. There is no special shoe requirement for contemporary dance classes. Most studios encourage students to go barefoot.
However, if you are conscious about your feet or do not want to be barefoot on the dance floor, wearing dance socks is a perfect alternative.
Baby Doll Dress
Baby doll dresses are ultra-popular in this genre of dancing. This is not a requirement for your classes, but you can try it out if you want to look the part and get ready for future competitions.
Many performances and competitions favor baby doll outfits coupled with dance shorts.
The baby doll dancing dress is available in tie-dye, solid colors, or sheer fabrics that look great in more dramatic or seasonal outfits. There are also many prints to choose from.
Discover our selection of the 20 best bump-friendly, non-maternity dresses for more inspiration. 
Layering and Knee Pads
Layering is crucial during contemporary dance classes. You will want to stay warm so make sure to have some items for layering at hand.
You can also pack a warm, soft shirt in your dance bag and wear it if it gets chilly during the breaks. 
Also, ensure to wear knee pads if you are going to do a lot of slides. Knee pads protect your knees while you enjoy the dance to the max.
Handkerchief Dress
Handkerchief dresses are another popular option for modern dance costumes if you want something more modest or classic.
These dresses usually have a spaghetti strap or sleeveless top and a linked skirt that falls below the knees. The hemline is frequently uneven which helps achieve a more fluid, 'dancer' look. 
Speaking of dresses, check out our detailed article on how many dresses you need.
These are our suggestions and recommendations for a successful contemporary dance class. After all, it is your call.
You should choose comfortable items that make you look your best and enhance your dance experience. Get creative and come up with cute outfits for unforgettable dancefloor experiences.
Was this article helpful to you? Please tell us what you liked or didn't like in the comments below.
About the Author: Gohar Davtyan