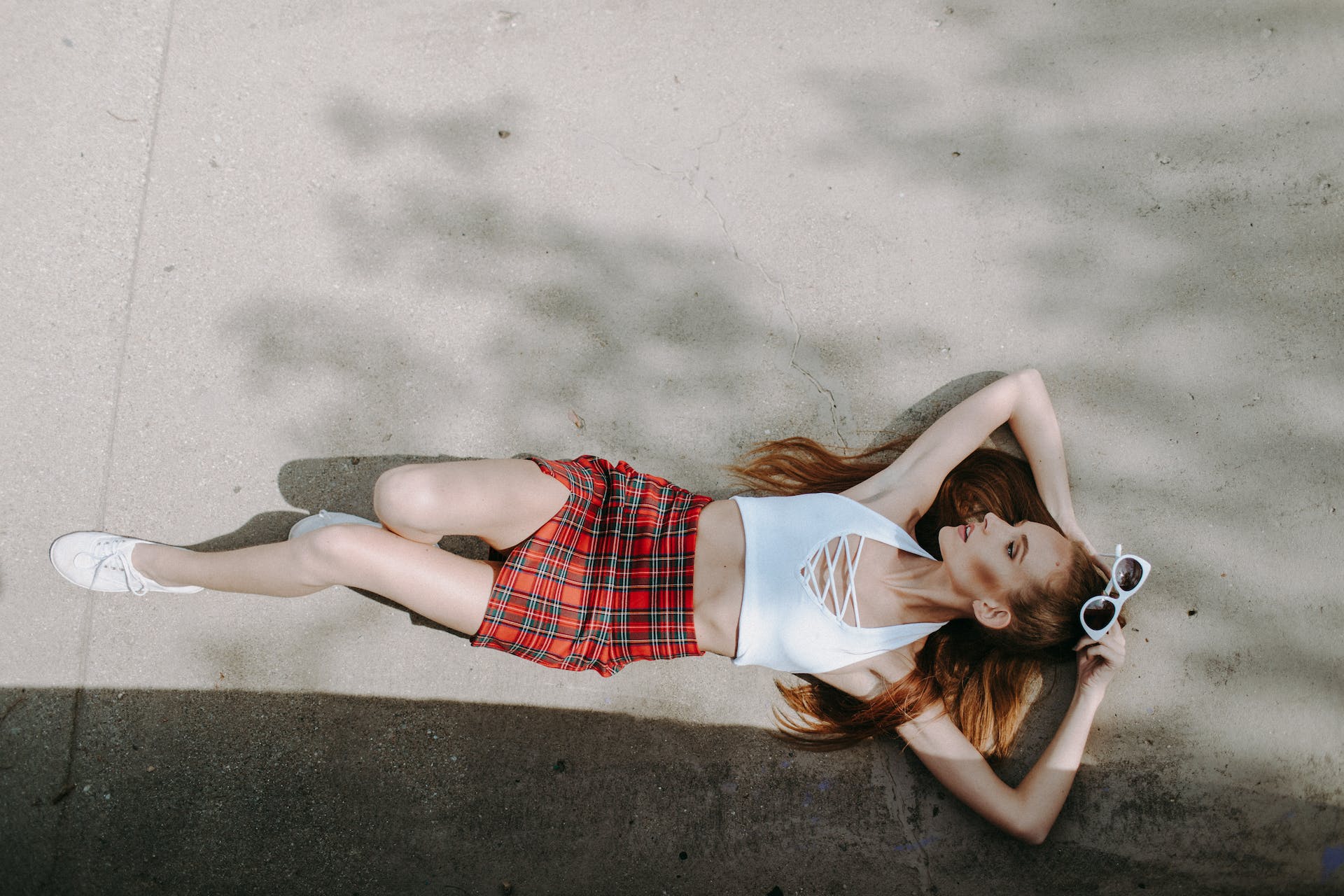 15 Stylish And Practical Outfits For A Coldplay Concert
Without any shadow of a doubt, Coldplay fans are a very fashionable crowd.
If you are going to attend a Coldplay concert, you need an amazing outfit that's both stylish and practical. Still wondering what to wear? You are in the right place!

In this article you will discover our suggestions that can enhance your style and boost your confidence. Keep reading to be the best dressed!
Panaprium is proud to be 100% independent, free of any influence, and not sponsored. We carefully handpick products from brands we trust. Thank you so much for buying something through our link, as we may earn a commission that supports us.

Mini skirt
Choose a mini skirt if you want an attractive outfit.
Mini skirts are timeless and versatile and can be dressed up with fashionable accessories.
Discover our sustainable selection.

White top
A white top can help you instantly create a beautiful and versatile outfit that can be worn on many occasions. White goes with everything and it saves you a lot of mixing and matching time.
Complete your outfit with a mini skirt or a pair of shorts.
Click here for more sustainable fashion inspiration.


Cute tank top
Cute and effortlessly sexy, a tank top is a fantastic idea for a summer concert.
Tank tops are a great investment in your wardrobe because you can wear them both as garments and undergarments and you can enjoy them regardless of the season! 
Wear yours with a pair of pants or jeans.
The best tank tops for women are stylish, comfortable, and affordable. Check out our favorites.



Sundress
A beautiful, lightweight sundress featuring a cute print is the perfect mix between style and comfort. This is a no-brainer if you want to look feminine and feel confident.
Here are some playful and sustainable sundresses that you can rock at a Coldplay concert.



Denim shorts
Denim shorts are available in a variety of colors and styles. They are fabulous for summer because they can be worn in many combinations.
Create a basic outfit with a pair of sustainable denim shorts and a cute tank top. If it feels too simple, you can always accessorize your attire with beautiful jewelry.
Here are the 20 best affordable and sustainable denim shorts.

Jeans
Jeans are universally loved because of their practicality. They can be dressed up or down according to your needs, and they are fantastic for a Coldplay concert!
For example, you can wear jeans with a crop top if you want a comfortable outfit, or you can add a shiny, metallic blouse or a colorful blazer if you want to stand out. The possibilities are endless!
Purchase yours from a sustainable brand.



Hoodies
Most of the time, when we think of hoodies, we think of casual outfits that prioritize comfort. Did you know you can create a modern, glam outfit with a hoodie?
Wear it over your favorite shirt dress, add golden jewelry, a cute purse, and comfortable shoes. Now you're ready for a Coldplay concert!
Discover the best affordable and sustainable hoodies.

Crop tops
Crop tops are having a moment and need no introduction! Comfortable and versatile, they are one of Gen Z's favorites!
You can create practical and stylish outfits by mixing crop tops with jeans, skirts, and shorts.
Even if you don't want to show stomach skin, you can still wear crop tops. Here's how.

Comfortable shoes
One of the most important things when attending a concert is wearing shoes that allow you to feel great. Avoid anything uncomfortable or difficult to walk in, such as very high heels.
Choose to combine practicality and style: Stick to sports shoes, boots, and ballet flats.

Take a look at the 30 best ethical and vegan shoe companies.

Pants
For an outfit that mixes class and comfort, choose a beautiful pair of pants and wear it with your favorite tank top or blouse.
Nowadays you can find many sustainable alternatives to fast fashion. Purchase a high-quality pair of pants that you will enjoy for a very long time.

Crossbody bags
Crossbody bags are extremely practical when it comes to carrying around your belongings and having your hands free.
Attend a Coldplay concert in style with a beautiful crossbody bag that matches your outfit.
Discover the 15 best affordable vegan leather bags and purses.


Denim skirts
Denim skirts are very attractive. They are available in a wide range of lengths, designs, colors, and thicknesses, which means there is a lot to choose from and you will certainly find the perfect denim skirt for your silhouette!
If you want a sexy outfit that showcases your legs, choose a mini skirt. If you want a unique look go for a midi or maxi denim skirt.
Check out our affordable and sustainable selection.



Stylish dress
Choose a stylish dress that you can wear all year round and that makes you stand out from the crowd.
Go for a flattering design and make sure it can be worn with tights if it's cold outside. A darker color is a great idea because it is easier to wear.
Such a dress is usually expensive, but there's no need to worry about the money: Here are some amazing luxury clothing brands that sell both beautiful and affordable fashion.

Vegan leather pants
Vegan leather pants are comfortable and luxurious. They can help you create a chic outfit in no time.
Take a peek at the best affordable faux leather pants.

Silver top
Metallic colors are great for special occasions. Enhance your style with a beautiful silver blouse or crop top. 
Wear it with monochrome clothing pieces such as black jeans, or grey skirts.
If you love shiny outfits, read this article for more inspiration.

Summing up
A Coldplay concert is a fantastic opportunity to dress up and have a great time.
No matter if you choose a sparkling outfit, or something more casual, make sure to purchase high-quality materials that are comfortable and gentle with your skin.
In terms of colors and prints, there's a lot of room to play, but our recommendation is to mix monochrome and printed clothes for a balanced outfit.
Don't forget that you can always accessorize your attire with jewelry, hair accessories, and belts if you want to make it more interesting.
If you like this article, share it with your friends!
Was this article helpful to you? Please tell us what you liked or didn't like in the comments below.
About the Author: Miruna Dulcea