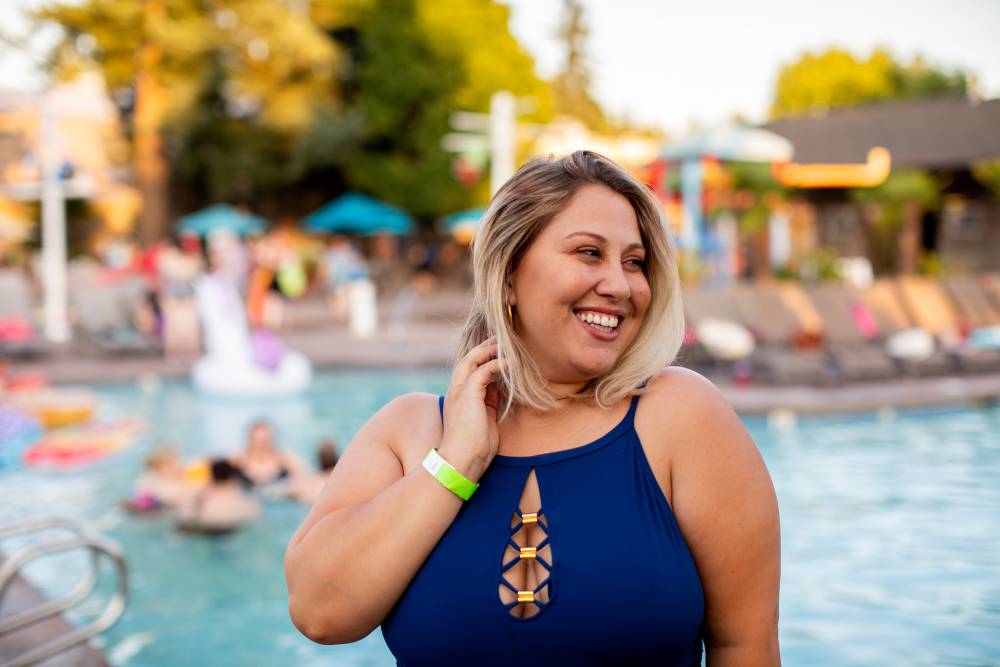 Please Make The Same Clothes In A Bigger Size
Why can't sustainable fashion brands make the same clothes in a bigger size?
More and more
clothing brands
are now offering sustainable and ethical options.
But plus sizes and curvy women are still being left out. Curve options that protect people, animals, and the planet are very limited.
Six curve influencers talk to Cosmopolitan about their shopping experiences and the changes they want to see.
Fashion labels need to adapt to market demand faster. It does cost more to produce
bigger sizes
and they may not sell well. So it's difficult for small labels to make many different sizes.
But larger sustainable brands have the means to offer clothes with a bigger range. They are the resources and production capacity to create extended size ranges.
Creating sustainable fashion also means being more inclusive. Nobody should be left out.
Sustainability includes huge
social dimensions
that are often forgotten.
Every apparel brand should treat its employees and local communities better, protect marginalized and disadvantaged groups.
Fashion should become greener and fairer for all. Sustainable fashion should be accessible to every customer.
The issues we face today are the same as 20 years ago. Very little has changed.
The social dimensions have received relatively little attention compared to economic and environmental concerns.
Luckily, some apparel brands are already leading the movement with successful sustainable collections for everybody.
Here are some of the most inclusive brands that create ethical fashion in a bigger size:
Girlfriend Collective, a sustainable activewear brand that makes clothing out of recycled materials PET bottles, leggings, bras, and shorts.
Eileen Fisher, an American designer that reinvents the way to sustainably source fabrics like recycled polyester and nylon to create eco-friendly, ethical clothes.
H&M, a very popular Swedish fast-fashion brand and retail company that also produces a Conscious collection for all sizes.
Was this article helpful to you? Please tell us what you liked or didn't like in the comments below.