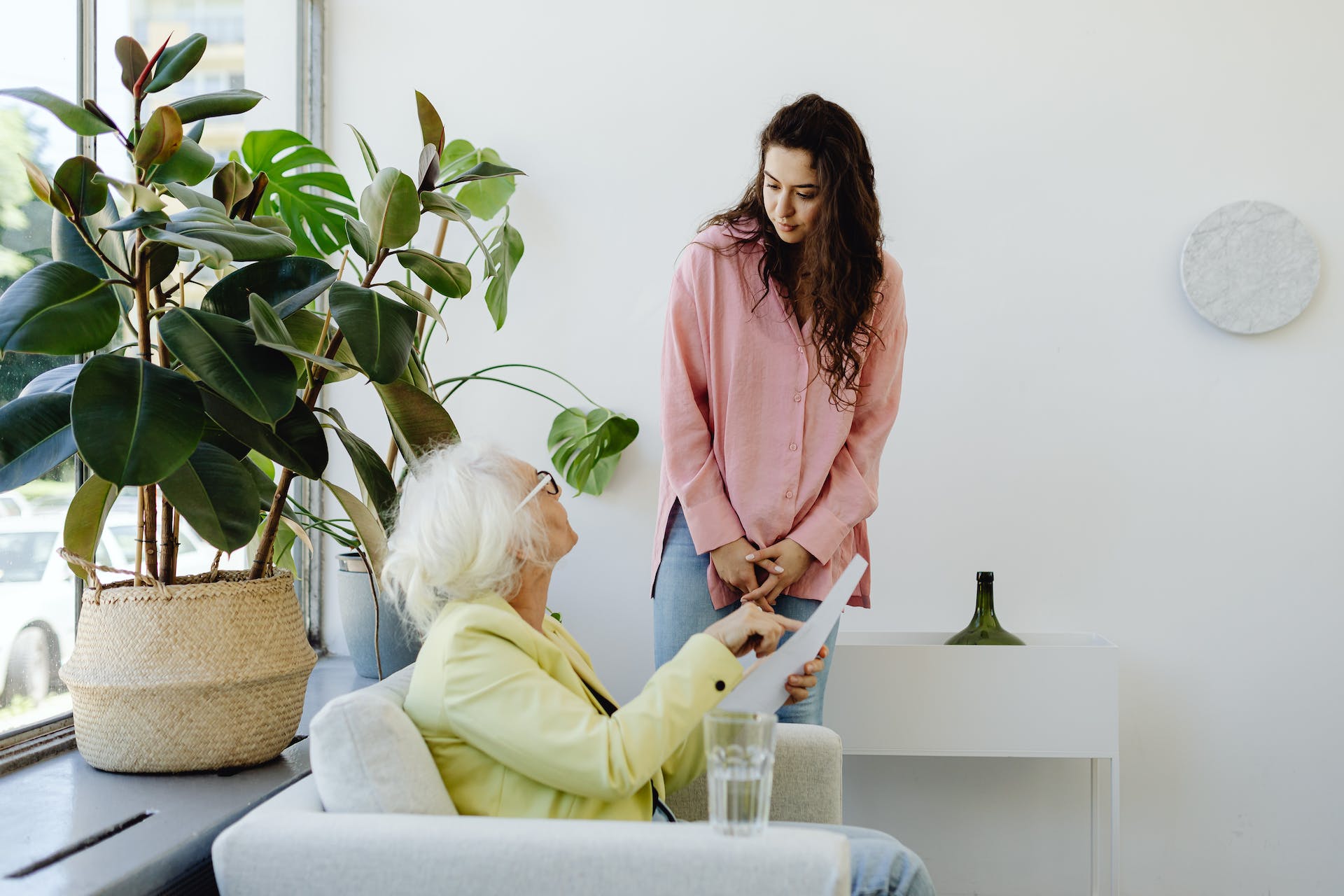 15 Amazing Fashion Tips For A Cleaning Job Interview
Your fashion choices speak before you do! This is why being well-dressed is essential if you want to make a great first impression during an interview.

A great outfit reflects your interest, understanding, and dedication, while poor choices will show exactly the opposite. By carefully considering your attire, you can enhance your chances of success.

We have prepared a list of 15 tips that can help you pick the right clothes, but also avoid anything that could be considered unprofessional. Keep reading if you want to be the best dressed!
Panaprium is proud to be 100% independent, free of any influence, and not sponsored. We carefully handpick products from brands we trust. Thank you so much for buying something through our link, as we may earn a commission that supports us.

Makeup and jewelry
Let's start with a very important aspect that can make all the difference!
When attending a cleaning job, you should keep the amount of jewelry you're wearing to a minimum. Not wearing any jewelry is fine. If you, however, want to wear some, go for small and delicate pieces.
Your makeup should be the kind of " no makeup" - makeup. Don't wear bright colors, don't apply too much product, and keep things simple!
Even if you look fantastic with statement jewelry and bold makeup, you shouldn't wear them to a cleaning job interview.
Discover these sustainable jewelry brands.



Trousers
Create a practical and comfortable outfit that is also very elegant and professional. Wear a pair of trousers.
You can complete your outfit with a shirt or a blouse.
Here is our sustainable selection of trousers.


Long-sleeved tops
Long-sleeved tops are versatile and comfortable.
They are great because they protect your arms. If you want to feel comfortable and look professional you can wear a long-sleeved top with a blazer and a pair of trousers.
For more fashion inspiration, check out these sustainable brands.



Blouses
If you love feminine and elegant looks, choose a beautiful blouse. You can add a cardigan or a blazer if it is a bit chilly.
Take a look at our sustainable recommendations.

White shirts
White shirts and professional outfits always go hand in hand! Dress for success with a beautiful and versatile white shirt.
Discover the 15 best ethical button-up shirts for a dressy look.

Sweaters
If it's sweater weather, wear a sweater!
Choose a neutral color that doesn't feature any prints for an elegant look. Complete your outfit with a pair of black trousers or jeans and a winter coat.
Check out the best affordable and ethical sweater brands.



Black blazers
A black blazer is probably the most versatile blazer out there.
You can successfully and effortlessly wear it to any job interview. Because of its versatility, the number of combinations you can make with a black blazer is endless.
This timeless design never goes out of fashion and can help you dress beautifully for a very long time.
Purchase a beautiful blazer from a sustainable brand.



Belts
The right belt can instantly transform your attire! Look more polished by adding a belt to your outfit.
The best belts are affordable, eco-friendly, and ethically made from vegan leather.
Click here to discover them.



Avoid loose clothes
A cleaning job requires an outfit that allows a lot of freedom of movement. You have to keep this in mind when choosing your clothes, especially if you're going to complete any practical tasks during your interview, or if you are going to start the job right away if everything goes well.
However, you should still dress elegant enough for an interview.
You want to make a great first impression, so don't wear the clothes you would normally be wearing when cleaning your house. Choose something more elegant instead.
Click here to learn more tips about the elegant fashion style.

Avoid bright colors
Avoiding bright colors is a general rule that applies to most interviews. That's because bright colors tend to be very distracting.
For a professional look, you should choose neutral and dark colors. Go for classy, timeless designs that help you look fabulous and grow your confidence.
Shop from sustainable brands that work under very high-quality standards.



Trench coats
Trench coats look effortlessly elegant. They are perfect to complete your autumn or spring interview outfit.
The weather is often unpredictable and a trench coat can be the perfect extra layer of protection you need. In addition, trench coats go well with almost every color.
Dress for success with one of these affordable and sustainable trench coats.

Cardigans
A cardigan is a great versatile option that looks professional while still being comfy.
Cardigans are available in a wide range of colors and materials, and this makes them easy to wear with literally anything.
Buy yours from an eco-friendly brand.
Bags
Choose a beautiful bag from a sustainable brand. 
Make sure to bring everything you need to take notes during the interview, because this way you will look professional and interested.

Shoes
For a cleaning job interview, you should wear comfortable shoes that allow you to perform cleaning tasks, even if you will not be asked to.
When it comes to choosing the right pair of shoes for an interview, it is very important to consider what you should stay away from.
Don't wear sports shoes because they can look unprofessional. You might be allowed to wear them later on if you get higher, but first impressions are very important . You should stick to something more elegant.
Heels are another type of shoes you should avoid. They can be very uncomfortable and are not suitable for a cleaning job.
Discover the best ethical and vegan shoe companies.




Additional tips
Don't go to a cleaning job interview with the mindset that " it's just a cleaning job". Take it seriously and let your fashion choices reflect that!
Don't forget that making a great first impression has a lot to do with your appearance. Choose clothing items that flatter your body type and highlight your best qualities. Always buy the right size for your body.
Go for designs that you will be able to wear again and again and integrate into many different outfits.
Keep things simple and avoid anything too laid-back, but also anything too fancy. Purchase high-quality clothes from sustainable brands that promote responsible manufacturing practices.
Wear an outfit that shows you take care of yourself. An untidy appearance may raise a few questions about the person's ability to keep things clean and tidy as a job.
If you like this article, share it with your friends!
Was this article helpful to you? Please tell us what you liked or didn't like in the comments below.
About the Author: Miruna Dulcea