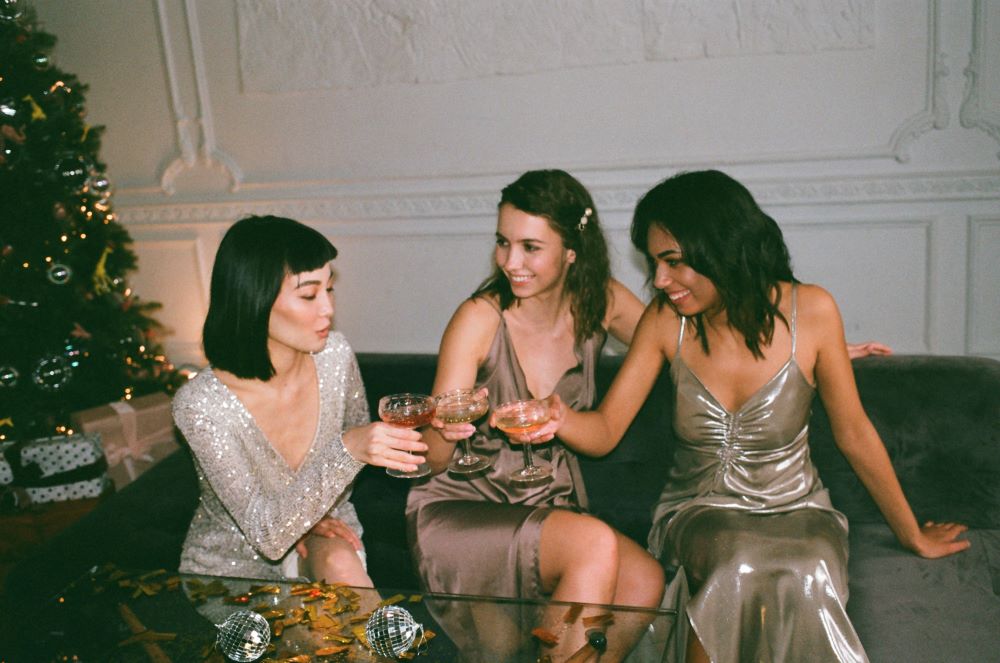 15 + Best Festive Outfits for an Unforgettable Christmas Cruise
When preparing for a Christmas cruise, selecting the right clothing is not just about style and comfort but also about embracing the festive spirit of the season.
A Christmas cruise offers a unique opportunity to enjoy the holidays in a warm and picturesque setting, surrounded by the sun, sand, and sea.
To ensure you are well-prepared for both the celebratory Christmas events and the relaxed atmosphere of your cruise, it is important to pack a versatile wardrobe that accommodates various activities and occasions.
This comprehensive list of clothing items, including several essentials as well as some Christmas-themed items, will help you navigate your cruise with style, comfort, and the perfect touch of holiday cheer. You will also discover 5 outfit items that you should avoid packing or wearing on your cruise.
Whether you are basking in the sun by the pool, savoring formal dinners, or donning your Christmas best, this guide will ensure you are well-equipped for a memorable Christmas cruise experience.
Panaprium is proud to be 100% independent, free of any influence, and not sponsored. We carefully handpick products from brands we trust. Thank you so much for buying something through our link, as we may earn a commission that supports us.
Cute Sundresses
Lightweight and colorful, sundresses are essential for your cruise wardrobe. They provide a breezy, comfortable option for casual days on the ship or at port.
Sundresses are ideal for keeping cool while exploring, lounging by the pool, or attending daytime events. Here are the 15 best affordable sundresses made in the USA.  
Cool Shorts
Comfortable shorts are a must for warm-weather destinations. They offer freedom of movement, making them perfect for excursions, beach days, and casual activities onboard the cruise.
Check out the 15 best shorts for both men and women made in the USA. 
Ugly Christmas Sweater
For a touch of whimsy and holiday cheer, pack an ugly Christmas sweater. These quirky and festive sweaters often feature playful patterns or holiday-themed motifs, making them perfect for special holiday events onboard.
Do not forget to check out the 15 best affordable sweaters for broad shoulders. 
Christmas Pajamas
Embrace the holiday spirit with Christmas-themed pajamas. These cozy and fun sleepwear options often feature festive patterns or motifs related to Christmas, adding a delightful touch to onboard Christmas activities and pajama parties.
Make sure to check out the 12 best affordable organic bamboo pajamas in 2023. 
Santa Hat
A Santa hat is the perfect accessory for infusing holiday cheer into your cruise attire. Wear it during Christmas celebrations and parties on the cruise to fully immerse yourself in the holiday spirit. Have a look at the 15 best affordable and sustainable hats and beanies. 
Cute Swimsuits
Bring multiple swimsuits to ensure you are always ready to enjoy the pool, beach, or hot tub. Having options allows you to put on a dry swimsuit after a swim. Discover what to wear over a swimsuit here. 
Flip-flops
These are the ultimate convenience for poolside or beach excursions. Easy to slip on and off, they are also great for casual strolls around the ship. Here are the 20 best affordable and sustainable flip-flops for you. 
Sun Hats
Stylish sun hats do more than shield you from the sun; they add a touch of elegance to your beach or poolside look. Plus, they provide extra sun protection for your face and neck.
Casual Tops
T-shirts, polo shirts, or casual button-downs are versatile pieces for your daytime activities. They keep you comfortable while ensuring you look stylish and put-together. Check out our selection of the best affordable plus-size linen shirts and tops. 
Light Cardigans
Light cardigans are a great addition for cooler evenings or breezy days when you want to stay warm without overheating. They can be easily layered over your outfits. Discover the 20 best affordable and sustainable cardigans. 
Cute Maxi Dresses
Maxi dresses offer the perfect blend of elegance and comfort. They are ideal for semi-formal dinners on the cruise, ensuring you look sophisticated while feeling at ease. Pick one from our wide selection of the most affordable maxi dresses made in the USA. 
Dress Shirts and Blouses
For formal nights, pack dressier tops that can be paired with nice slacks or skirts. These elevate your appearance and are perfect for special dining occasions.
Nice Slacks or Skirts
These pair seamlessly with your dress shirts or blouses, creating a semi-formal look suitable for dinner. Choose wrinkle-resistant options for convenience.
Check out our ultimate tips on what to wear with orange skirts in case you opt for this vibrant color. 
Cocktail Dress
Formal nights on the cruise call for a cocktail dress for women and a suit or jacket for men. These ensure you look polished and sophisticated at formal events. Here are over 20 best places to rent a cocktail dress near you. 
Light Jacket
Do not forget to pack a light jacket for cooler evenings or unexpected breezy days. It ensures you stay warm while maintaining your style. Discover the 15 best affordable jackets for broad shoulders. 
Active Wear
If you plan to use the ship's gym, include activewear in your packing. Look for moisture-wicking fabrics and comfortable, supportive clothing. Here are the 15 best affordable Australian-made activewear brands you must check out. 
Avoid these Outfits!
Heavy Winter Coats
Leave heavy winter coats at home. Christmas cruises typically take place in warm destinations, making bulky winter coats unnecessary. Opt for lighter outerwear that is more suitable for the climate.
Bulky Boots
Snow boots and other bulky footwear are unnecessary for warm-weather cruises. They can take up valuable luggage space and are unlikely to be used in tropical or temperate climates.
Overly Revealing Clothing
While cruise attire can be casual, it is advisable to avoid overly revealing clothing. Dress modestly in dining areas and public spaces to ensure you feel comfortable and adhere to onboard dress codes.
Ripped or Torn Clothing
Keep your clothing in good condition by avoiding torn or overly distressed items. Cruise environments often require neat and presentable attire, so maintaining the condition of your clothing is essential.
Inappropriate Swimwear
Be mindful of the swimwear you choose. While swimwear is appropriate for pool and beach areas, ensure it is tasteful and in line with the cruise environment. Avoid overly revealing or offensive swimwear to respect onboard dress codes and fellow passengers.
Was this article helpful to you? Please tell us what you liked or didn't like in the comments below.
About the Author: Gohar Davtyan