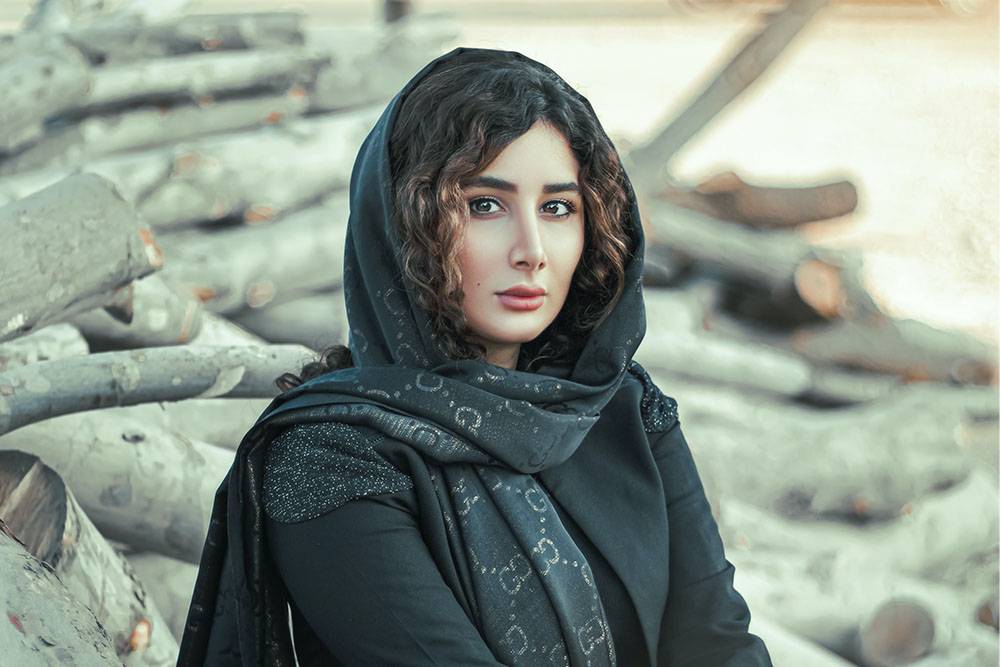 8 Best Popular Clothing Brands From Chicago
The best fashion labels and designers from Chicago, Illinois, create affordable and eco-friendly garments that help you dress sustainably, look stylish, and protect the planet.

If you are interested in clothes made locally to encourage the circular economy and reduce greenhouse gas emissions, then choose ethically made and versatile pieces that protect the environment and workers in the fashion supply chain.

Thankfully, many apparel brands based in Chicago are making consistent efforts to offer cheap and eco-friendly options that make dressing well and sustainably easy.

I've done a lot of research and hard work for you so that you can buy from any of the below popular Chicago-based clothing brands, knowing that they make affordable garments under high social and environmental standards.


Panaprium is proud to be 100% independent, free of any influence, and not sponsored. We carefully handpick products from brands we trust. Thank you so much for buying something through our link, as we may earn a commission that supports us.


Category: Basics, dresses, maternity, accessories, jewelry
For: Women
From: Chicago, Illinois, United-States
Values: Fair Trade, organic, artisan craft
Prices: $10-$90

Mata Traders is a design-driven, sustainable, and Fair Trade clothing brand from Chicago helping to end global poverty and inspire consumers to change the fashion industry. It offers affordable, colorful, and original apparel made by artisans in India and Nepal.

The clothing label is on a mission is to fashion a better world by creating unique fashion pieces up to extended sizes that empower women to use their buying power for change.

Mata Traders is passionate about fighting inequality, child labor, and global poverty. The brand is committed to keeping craft traditions alive while providing meaningful work, fair wages, and economic independence.

SHOP MATA TRADERS



Category: Basics, sleepwear, outerwear, knitwear, swimwear, loungewear, accessories
For: Women, children, toddlers, babies
From: Chicago, Illinois, United States
Values: Organic
Prices: $10-$70

Monica & Andy is an affordable and sustainable clothing brand from Chicago. It sells the softest, safest dresses, tops, leggings, shorts, jackets, swimsuits, and pajamas for babies, kids, and moms.

Founded in 2013 by Monica Royer and Brian Bloom, the fashion label offers organic essentials worn by over 150,000 babies.

Monica & Andy focuses on high-quality baby apparel. It uses certified, organic cotton, wash-tested fabrics that never shrink, pill, or fade.

Monica & Andy is committed to helping moms and moms-to-be find their voice and feel supported and confident in all of their choices.

SHOP MONICA & ANDY



Category: Shoes, sandals, mules, heels, accessories
For: Women
From: Rockford, Illinois, United States
Values: Natural, vegan, local, artisan craft, made in the USA
Prices: $150-$160

Mohop is an ethical shoe brand from Rockford, near Chicago, Illinois, that creates heels, sandals, handbags, fashion, and pet accessories using vegan and eco-friendly materials.

Mohop was founded in 2005 by architect Annie Mohaupt to combine her passion for sustainability and desire for comfortable and supportive footwear.

Mohop doesn't use plastic-coated fake leathers such as vinyl, PVC, and polyurethane. Instead, it uses nylon to create durable, comfortable, and delightful products that do better for people, animals, and the environment.

SHOP MOHOP



Category: Bags, backpacks, purses, clutches, totes, wallets, accessories
For: Women
From: Chicago, Illinois, United States
Values: Natural, recycled, vegan
Prices: $110-$130

LaBante is a luxury designer of vegan leather bags and purses originally from London and now based in Chicago. It offers animal-free and eco-friendly backpacks, handbags, totes, slings, clutches, and wallets.

LaBante creates sustainable, ethical, vegan leather collections without any animal-based glues or dyes. It uses a large proportion of recycled materials and no animal ingredients.

The ethical fashion brand believes that animals shouldn't be used for clothing or accessories. It also takes the responsibility to reduce the amount of waste in the world for the sake of future generations.

SHOP LABANTE



Category: Basics, activewear, outerwear, knitwear, underwear, loungewear, shoes, accessories, jewelry
For: Women, children
From: Chicago, Illinois, United States
Values: Organic, recycled, Fair Trade, made in the USA
Prices: $10-$150

Mod + Ethico is a Chicago-based fashion marketplace that curates ethically made, beautiful clothing for women and kids. It's committed to providing a conscious collection of eco-chic apparel and unique gifts.

Mod + Ethico stands for edgy, refined, classic, and luxury fashion. It's passionate about socially responsible and sustainably made apparel for the modern woman.

Mod + Ethico features emerging designers that use eco-friendly materials and small-scale production for a better future for fashion. It brings together artists, designers, entrepreneurs with an ethical lifestyle.

SHOP MOD + ETHICO



Category: Clothing, bags, accessories, shoes, jewelry
For: Women, men
From: Chicago, Illinois, United States
Values: Luxury, authenticity, hassle-free service
Price: $50-$390

Luxury Garage Sale is an upscale consignment brand specializing in pre-owned designer clothing, shoes, and accessories. It was founded in 2011 in Chicago with a presence both online and offline.

The resale site offers daily updated collections of authentic, pre-owned pieces from the world's most beloved luxury brands, such as Louis Vuitton, Hermès, Christian Louboutin, Chanel, and David Yurman.

Luxury Garage Sale provides excellent service with the help of its complementary stylists giving styling tips and recommendations. Its omnichannel approach maximizes exposure for sellers and offers the highest possible return.

SHOP LUXURY GARAGE SALE



Category: Clothing, bags, accessories, shoes
For: Women, men, children
From: Downers Grove, Illinois, United States
Values: Quality, practicality, re-use
Prices: $10-$190

Swap a Chicago-based online platform that helps you buy and sell clothing, accessories, bags, shoes, toys, and more. Simply sign up to access a large variety of unique styles that nobody else is wearing.

Swap enables thrifters to find affordable, quality pre-loved apparel for the whole family. It inspects every item individually by hand to ensure the highest quality and authenticity.

The marketplace handles the processing, pricing, photos, and selling of second-hand fashion items. Sellers can earn up to 70% of the sale price per item.

SHOP SWAP



Category: Basics, dresses, denim, knitwear, outerwear
For: Women, men
From: Chicago, Illinois, United States
Values: Rental, recycled
Prices: $60/month

Express Style Trial is a clothing rental subscription service from Chicago that allows you to rent styles you love for a flat monthly fee. It adds new styles every week and helps you create the ultimate closet for all your fashion needs.

Express Style Trial stocks all types of dresses, blouses, shirts, jackets, blazers, tank tops, sweaters, denim jeans, skirts, and more. It offers women's and men's apparel and accessories, targeting the 20 to 30-year-old customer.

As a subscriber, you get clothing items delivered right to your door with free shipping and returns. Express Style Trial also offers you the option to hold onto your faves forever and save on the retail price every time.

JOIN EXPRESS STYLE TRIAL
Was this article helpful to you? Please tell us what you liked or didn't like in the comments below.