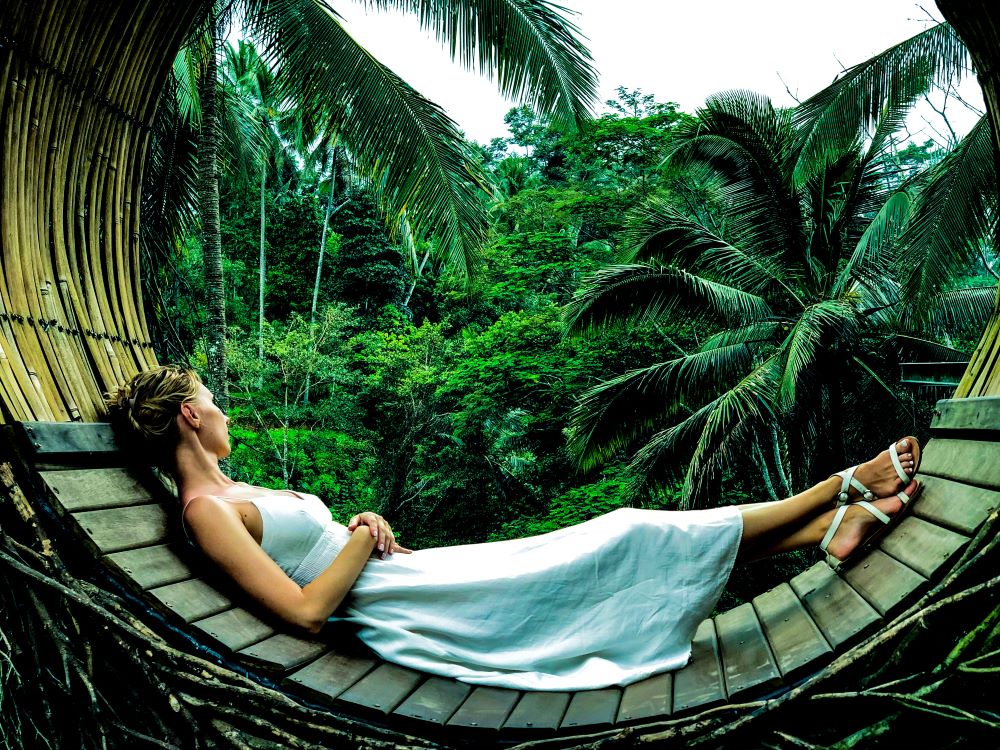 Discover 15+ Ultimate Stunning Outfits to Wear to Chiang Mai
Chiang Mai, a city nestled in the lush mountains of northern Thailand, is a destination known for its rich cultural heritage, breathtaking landscapes, and vibrant street life.
Whether you are planning a visit to explore ancient temples, indulge in delicious street food, or embark on outdoor adventures, knowing what to wear is crucial for an enjoyable and comfortable experience.
Chiang Mai boasts a tropical climate, with warm temperatures year-round, so it is essential to pack clothing that keeps you cool and culturally respectful.
Keep reading to discover 15 amazing outfit items to wear, alongside cool tips and suggestions. We have also highlighted the outfit items you should avoid to ensure your trip to Chiang Mai is a memorable and enjoyable one.
From lightweight tops and comfortable walking shoes to essential temple attire, we have got you covered for your visit to this enchanting city.
Panaprium is proud to be 100% independent, free of any influence, and not sponsored. We carefully handpick products from brands we trust. Thank you so much for buying something through our link, as we may earn a commission that supports us.
Lightweight, Breathable Tops
Opt for short-sleeved tops made from breathable materials like cotton or linen. Loose-fitting, flowy tops will keep you comfortable in the tropical climate. Pair these tops with shorts, skirts, or pants for a casual look suitable for exploring the city.
Check out these amazing Ankara tops for more inspiration. 
Comfortable Shorts
Chiang Mai's warm weather calls for comfortable, knee-length shorts. Choose light, breathable fabrics to keep cool while strolling through the city's bustling streets or enjoying outdoor activities.
Speaking of shorts, make sure to check out the most affordable and cutest lounge shorts we have selected just for you. 
Maxi Dresses and Skirts
Maxi dresses and skirts are not only stylish but also practical in the heat. They offer ample ventilation and provide an elegant and culturally appropriate option for visiting temples. Here are the 15 best affordable and sustainable maxi skirts. 
Sun Hat and Sunglasses
Protect yourself from the sun's strong rays with a wide-brimmed sun hat. This essential accessory not only shields you from the sun but also adds a touch of style to your outfit.
Invest in high-quality sunglasses to protect your eyes from the intense sunlight. Look for UV protection to keep your eyes safe while exploring Chiang Mai's attractions.
We have selected the best affordable and sustainable sunglasses for you to look amazing and stylish. 
Pack Swimwear
If you plan to visit nearby swimming spots, do not forget to pack a swimsuit. Whether you are taking a dip in a pool or exploring the waterfalls, a swimsuit will come in handy. Here are the 20 best sustainable swimwear brands in Europe. 
Light, Long-sleeved Shirt
For cooler evenings or temple visits, pack a light, long-sleeved shirt. This versatile item can help you stay comfortable when the temperature drops or protect your skin from mosquitoes in the evenings.
Rain Jacket or Poncho
Chiang Mai experiences a rainy season, so it is wise to carry a compact rain jacket or poncho to stay dry during unexpected downpours. Check out our wide selection of the best affordable and sustainable rain jackets. 
Comfortable Walking Shoes
You will likely do a lot of walking in Chiang Mai, so opt for breathable, supportive shoes suitable for urban exploration.
Make sure they are comfortable for long days of sightseeing. Ensure to check out the 10 best durable and organic hemp shoe brands. 
Flip-flops or Sandals
Bring along a pair of comfortable flip-flops or sandals for casual outings. They are easy to slip on and off, which is convenient when you visit homes or temples where shoes should be removed.
Here are the 20 best affordable and sustainable flip-flops and the best affordable vegan sandals at your disposal. 
Scarf or Shawl
It is a good idea to have a scarf or shawl with you, as it can serve multiple purposes. You can use it to cover your shoulders when entering temples as a sign of respect or as an extra layer when the evenings get a bit cooler.
Light Backpack
Carrying a light, comfortable backpack allows you to keep your essentials close at hand while exploring the city. It is perfect for holding water, sunscreen, and any items you pick up while shopping. Discover over 10 best affordable, vegan, and eco-friendly backpacks. 
Swimsuit Cover-up
A swimsuit cover-up, such as a sarong or a lightweight beach dress, is a handy addition to your beach and poolside attire.
It offers extra coverage and style when transitioning between the beach or pool and the town. Here are the 10 best affordable and sustainable sarongs you will love. 
Opt for Modest Clothing for Temples
When visiting temples, it is important to dress modestly. Opt for longer skirts, pants, and tops with sleeves.
This shows respect for the cultural and religious significance of these sites and ensures you are dressed appropriately. Make sure to check out our extensive collection of the best affordable and eco-friendly Bohemian harem pants. 
Outfit Items to Avoid!
Winter Clothes
Chiang Mai's tropical climate means there is no need for heavy winter clothing. Leave your thick jackets and warm layers at home.
Dark-Colored Clothing
Dark colors absorb heat, which can be uncomfortable in Chiang Mai's warm weather. Lighter shades will help keep you cool and comfortable.
Revealing Outfits
Chiang Mai has a conservative culture, and overly revealing clothing may not be culturally appropriate, especially when visiting temples and religious sites. Opt for modest clothing to show respect.
High Heels
Chiang Mai's streets can be uneven and sometimes unpaved, so high heels are impractical and may cause discomfort or even injury. Choose comfortable, supportive footwear for exploring.
Expensive Jewelry
Flashy or expensive jewelry can attract unwanted attention and potentially make you a target for theft. It is safer to wear minimal or costume jewelry and leave valuable items at home.
Thick Makeup
The hot and humid weather in Chiang Mai can make heavy makeup feel uncomfortable and prone to smudging. Opt for a more natural makeup look to stay fresh and comfortable throughout the day.
Was this article helpful to you? Please tell us what you liked or didn't like in the comments below.
About the Author: Gohar Davtyan