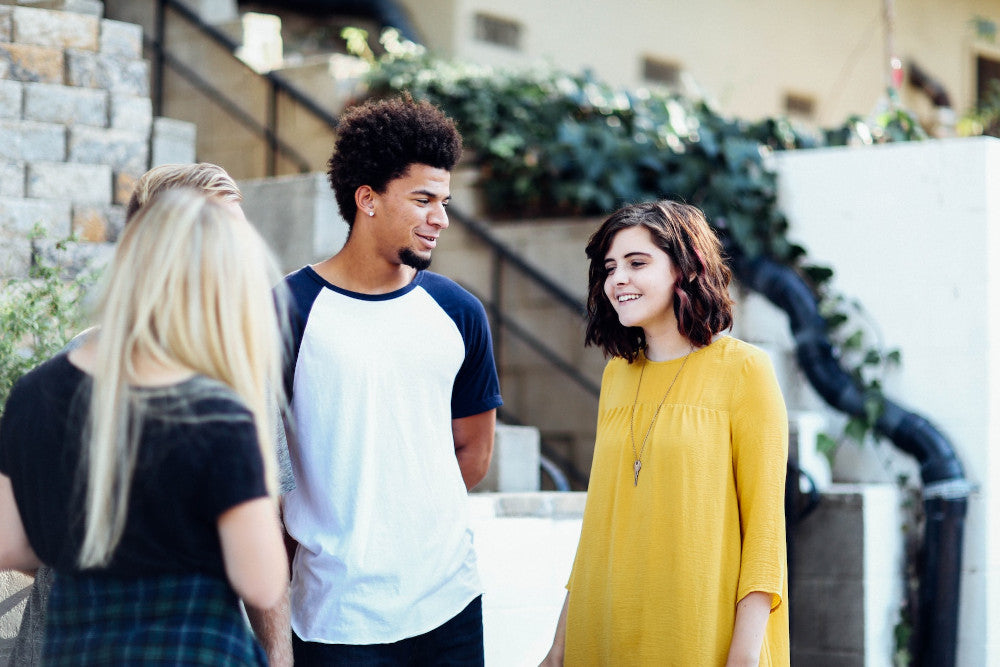 20 Vibrant Celebration of Life Outfits
The best outfits to wear to a celebration of life ceremony feature cheerful colors and conservative styles. Unlike a traditional funeral, you should not wear black, brown, or grey to this event. Instead, wear life-affirming colors like green or yellow, but stick with conservative garments such as knee-length skirts or slacks instead of a t-shirt and jeans.
Some families prefer to celebrate the life of a loved one rather than mourning their passing, and as a guest, you should respect that choice by dressing in an appropriately celebratory style. Make sure you check the invitation or social media post about the Celebration of Life. This often provides clear instructions, such as "we encourage guests to wear bright colors as we celebrate the life of the departed."
Panaprium is proud to be 100% independent, free of any influence, and not sponsored. We carefully handpick products from brands we trust. Thank you so much for buying something through our link, as we may earn a commission that supports us.
Pastel or Jewel Tones
When you attend a celebration of life the hosts often ask you to wear colors as a symbol of celebration. Pastel shirts work well, especially when paired with conservative bottoms like khakis or slacks or a knee-length skirt. But you can also choose bolder colors like jewel-tone dresses, shoes in vivid prints or patterns, or ties sporting neon tie-dye splotches.
If you do not know how brightly to dress, settle on a muted pastel yellow or pink in a springtime shade. If you need to buy a new shirt in a fun color for this special occasion, check out these 15 ethical button-up shirt options.
Green and Yellow Colors
Colors like green and yellow have symbolic ties to the concept of life and new growth. For this reason, you may want to select an outfit with a yellow or green theme, especially if the hosts do not provide a clear dress code.
Try pairing a bold green dress with ankle boots for a dressier air, or a silky yellow blouse with slacks or even with jeans for a fun, upbeat outfit. You can find 15 affordable and sustainable blouses to consider here.
Rainbow or Tie-Dye
One of the brightest, happiest ways to create a celebration of life outfit is to wear clothes in a whole rainbow of colors or in tie-dye shades. You can often go with a more informal style if you pick this color scheme, pairing a nice t-shirt or blouse with jeans or even with shorts for an outdoor summertime event. 
Of course, you can also find maxi skirts in tie-dye shades and pair that with a nice pair of strappy sandals to maintain a more conservative style. You can find 15 great options for sustainable maxi skirts here.
Special Themed Outfits
Sometimes the guests at a celebration of life wear themed outfits to honor something the deceased loved one cared about. For example, the family of the person who passed may ask guests to wear their favorite sports jersey because their loved one had been a passionate football fan. Or the family of an avid gardener might as guests to wear floral clothes to honor the deceased.
Try to match the level of formality with the requested theme. For instance, you can definitely wear jeans with a sports jersey, but you might want to pick a knee-length floral skirt if you attend a celebration of life for a grandmother who loved to garden. If you need a new knee-length skirt, check out this list of affordable, sustainable midi skirts.
Special Location Outfits
If family and friends of the departed choose to hold a destination celebration of life at a place that held special significance for the deceased, you may need to plan your outfit based on the location. Sometimes family and friends will travel together to a beach house or favorite vacation spot to bring back memories of their time with their loved one. In this case, it is perfectly appropriate to wear fun beach attire to the event!
The same goes for a celebration of life held at a bonfire in the woods or a banquet in a fancy restaurant. Try to match your clothing to the special destination of the celebration. If you need help finding the right beach outfit, check out this list of 20 cute outfits!
Printed Knee-Length Dress
For women, one of the easiest outfits you can wear to a celebration of life is a knee-length dress with a cardigan or sandals, depending on the weather. Pick a dress in a fun color or with a bold printed pattern to look festive, but pair it with ankle boots or sandals to maintain a respectfully semi-formal overall style.
If you aren't sure what type of dress to pick, check out this list of the 20 best affordable and sustainable dresses to get started!
Khakis and Colorful Shirt
For guys, the simplest outfit combo for a celebration of life event is to pair a bright or patterned button-down shirt with pressed khakis or slacks. This lets you set a cheerful, festive tone with your color scheme while maintaining a respectful semi-formal overall style.
You can easily dress the outfit up and down with your footwear and accessories, too. For example, you can add a belt like one of these vegan options to make the outfit a little more dressy or wear nice sneakers to make it more informal.
Bright Sweater with Slacks
For a celebration of life service held during the fall or winter, you can choose a brightly colored sweater for a top and slacks or a skirt for the bottom. Generally speaking, a fitted, thin-knit sweater looks more formal while a fuzzy, bulky sweater looks less formal, but either may work depending on the formality of the event.
Make sure you select a sweater in a warm, inviting color for this special occasion, though! If you don't own the perfect knitwear, take a look at this list of the 10 best affordable and ethical sweater brands to get some ideas.
Floral Blouse
Another great way to bring a splash of color and life to this unique event is to wear a floral top such as a blouse or printed weather paired with a skirt or slacks. Aim for a skirt in a solid color to easily match your floral print top, and look for a hemline that reaches your knee or lower to match the respectful tone of this ceremony.
For a fun added pop of color, wear a pair of heels or flats that match one of the floral colors in your blouse! If you need new heel options to choose from, take a look at this lineup of the 13 best affordable and vegan heels.
Sundress
For a summertime celebration of life, you can't create a more cheerful outfit than a fun, colorful sundress. Look for a fun dress in colorful printed rayon or lawn, popping with color and life. Do make sure you find a style with an appropriately high neckline and knee-length hemline though.
For an outdoor service or event, you may even want to add a wide-brimmed beach hat to your summery outfit!  You can find 15 perfect affordable and sustainable US-made sundresses here.
Maxi Dress
Wearing an ankle-length maxi dress gives you the option of presenting a beachy laid-back style for a very casual celebration of life, or of wearing a more formal dress in a shimmery satin or brightly colored print for this important event. Sandals often pair well with a maxi dress, though you may want to wear stylish flats for a more formal celebration.
Do you need a new vividly colorful maxi dress for this service? Take a look at the 15 best affordable, sustainable maxi dress options made in the USA here.
Flats or Sandals
Whether you wear a dress, a skirt, or a pair of slacks, you can keep your colorful outfit dressy by adding stylish footwear like sandals in the summer or flats in chillier weather. One fun way to play up the color scheme of your outfit is to pick shoes that match a secondary color in your top. For example, if you wear a floral print blouse with purple flowers on a red background, you could wear purple shoes to highlight the flowers in your blouse.
Better yet, you can find 10 affordable and comfortable ballet flats to choose from here!
Loafers or Dress Shoes
If you want a more solid footwear option to go with slacks, khakis, or a fancier dress, you can always go with loafers or dress shoes, or even heels. That said, many celebrations of life events do not have the same level of formality as a traditional funeral, so you can often wear slightly less formal footwear. Try to match your footwear to your outfit--if the host asks you to wear jeans, you should wear sneakers or loafers rather than dress shoes.
If you find yourself unsure about appropriate footwear for the occasion, you may want to browse the 30 best ethical and vegan shoe brands for inspiration.
Button-Down and Bold Tie
When you receive an invitation to a more formal celebration of life service, held in a church or at a reception hall, you should wear appropriate formal attire to show respect. This often means a button-down shirt and tie for men. The key here is to use your tie as a bright accent piece to bring a sense of color and celebration to your overall appearance.
Whether or not you wear a full suit with your shirt and bright tie depends on how formally you want to dress. If you need an affordable and sustainable suit, take a look at the 20 best options here.
Jeans and Polo Shirt
On the other end of the formality spectrum, often the family will ask guests to dress casually for a celebration of life event, especially at an outdoor venue. In this case, you can wear a pair of nice jeans and a colorful polo shirt or button-down.
You can find 15 great recycled jeans brands to consider here.
Ruffled or Flowy Top
If you want to look dressy but also happy and approachable, consider a flowing or ruffled blouse or top to pair with a skirt or nice slacks. You can easily find tons of great colorful or floral blouse options for summer events, but you can also look for loose, ruffled sweaters or even a sweater dress in chillier months!
If you need a colorful sweater dress for this special day, take a look at 20 cheap and cute sweater dresses you need to own here!
Colorful Coat or Jacket
For an outdoor event held in the fall or in the questionable rainy springtime weather, you should plan ahead by bringing a colorful coat or jacket as part of your outfit. A wrap-style coat looks fantastic with a slacks and button-down shirt outfit for women, and a peacoat-style jacket looks great for men.
You can find 20 affordable and sustainable coats to consider here.
Outdoor Appropriate Footwear
Will the celebration of life take place outdoors, or have an outdoor component such as a ritual spreading of ashes  If so, you should plan ahead by picking practical footwear. Instead of sandals or heels, look for ankle boots or loafers. If the event will take place in a park or on a farm, you may even want hiking boots for the occasion!
You can find 18 affordable, vegan hiking boots to consider here.
Shorts
Shorts and a nice shirt may seem extremely casual, but in some cases, a celebration of life event can have a super casual air. If the family asks guests to come in beach attire or dressed for an outdoor bbq, don't hesitate to put on a pair of shorts and a Hawaiian or button-down shirt.
That said, opt for nice shorts in a longer length. You can find a wide selection of denim shorts to check out here.
Minimal Accessories
Finally, while you want to strike a colorful and upbeat style as you attend a celebration of life, you also don't want to draw too much attention to yourself. Aim for minimal accessories and avoid anything super long, chunky, or jingly. Items like a classy wristwatch, a vegan belt, or a simple gold necklace will work best.
In the fall or winter, you could also enliven your outfit with a colorful scarf like one of these affordable and ethical scarves.
Was this article helpful to you? Please tell us what you liked or didn't like in the comments below.
About the Author: Hannah Cobb