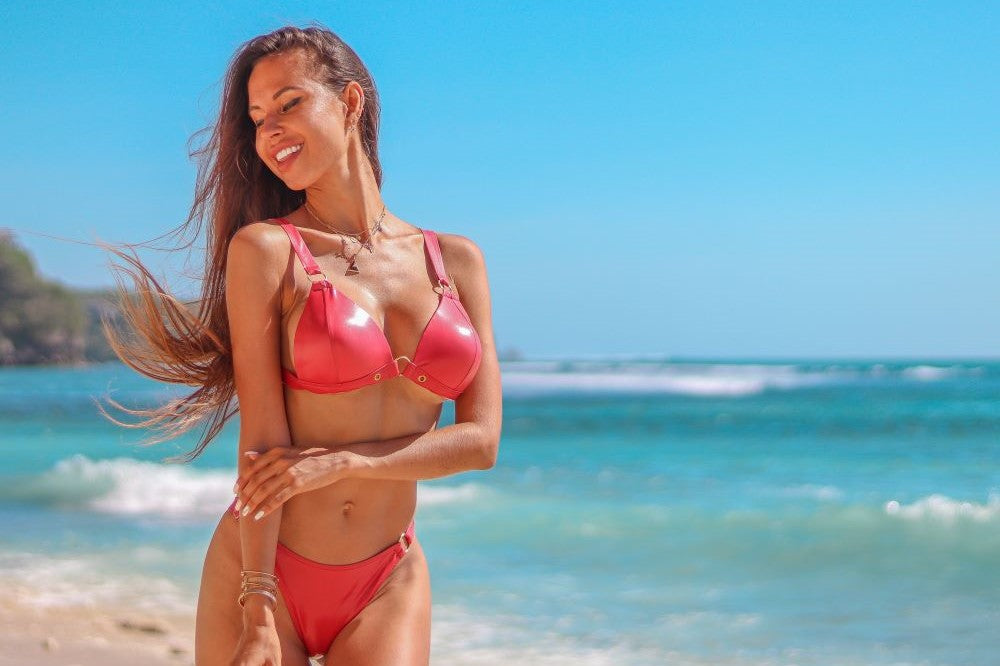 Can You Wear a Bikini in Egypt? Find Out Here
Egypt is a major tourist destination, whether you are going for the pyramids or some of the other oldest landmarks and monuments of the world or to see its other beautiful attractions.
Like other countries, Egypt has its customs and cultures, with the majority of people being practicing Muslims. Because of this, most locals practice modesty in their life including in their clothes. 
What should you wear to Egypt's many beaches and pools then? Can you wear a bikini? The answer is yes but with many restrictions and rules around it. 
Read more to know when and where it is appropriate to wear a bikini, and when it is not, as well as a look into Egypt's culture and other clothing and travel tips.
Panaprium is proud to be 100% independent, free of any influence, and not sponsored. We carefully handpick products from brands we trust. Thank you so much for buying something through our link, as we may earn a commission that supports us.
What Are The Rules?
There are no official rules or laws on what you can and can't wear in Egypt. However, the majority of the population wears modest clothes that are loose-fitting and offer full coverage.
What Are The Social Norms?
Around 90% of the population in Egypt is Muslim and both men and women dress very modestly. Men usually wear trousers with long or short sleeves. Women will wear a full-length coat called an abaya over their regular clothes or a traditional kaftan which is a modest dress. 
The majority of women also wear a hijab, a scarf that covers their hair. Western clothes are accepted and worn by locals in addition to traditional garments, as long as they are modest and cover up to the wrists, ankles and cover the midriff and chest.
Is There a Dress Code?
There is no official dress code. Western clothes are common in Egypt among locals and tourists.
At the pool or beach, most women wear a burkini which is a swimsuit that covers their arms, legs, stomach, and chest as well as a hijab meant for the water.
What To Do
Wear your bikini in your private room, at a private beach, and your resort's beach.
Wear loose and modest clothes over your bikini once you leave the water. Choose breathable fabrics like cotton and linen that will provide coverage without overheating you.
Do bring a scarf even though you aren't expected to cover your hair as it is still useful to protect your face from the sun and sand.
What Not To Do
Do not wear your bikini to a public pool or beach. You will offend the locals as well as disrespect their culture.
Do not wear tight, form-fitting clothes over your bikini or clothing that shows too much skin like shorts and tank tops, as you will bring unwanted attention to yourself
Also, avoid white clothes or light-colored clothes as the sand will easily stain them. Opt for dark colors and neutral colors instead.
Clothing Restrictions
Bikinis are restricted to private pools and resorts. Out of the water and anywhere else, modest, loose-fitting clothes are expected.  
Egypt is a relatively safe country, but showing too much skin will bring unwanted attention and show disrespect to the local customs and cultures.
If you are trying to enter a Mosque or other areas of significance, you might be denied entry if you are not covered up enough.
Travel Safety
Leave any valuables in your hotel safe when going out to the beach or tourist attraction. Also don't wear any expensive jewelry you would greatly miss if you lost it. Pickpockets are prevalent in Egypt, especially in high tourist areas.
Bring and wear plenty of sunscreen when outside, especially when swimming. Egypt is very sunny and hot and the last thing you want is to get a nasty sunburn. 
When in doubt, wear more instead of less and research ahead of time the pools and beaches you want to visit. Bring layers in case you need to cover up more and protect yourself from the cold, rain, and wind.
Outfit Ideas
Need some ideas about what to wear? Here are some outfit ideas to wear over your bikini that will cover you without overheating and will keep you looking stylish.  
One-Piece Swimsuit
If you want to swim at a public beach or pool, consider wearing a more modest swimsuit, such as a wet suit or one-piece that covers your chest and stomach. For more coverage, you can also wear layers like swim shorts or a t-shirt over your regular swimsuit.
Check out these swimsuits.
Long Cover-Up
A long cover-up is an easy option to put over your bikini or swimsuit when you aren't in the pool. Try a long kimono or sarong for a lightweight option that also provides ample coverage.
Find more cover-up ideas here.
Maxi Dress
A maxi dress or skirt is another great option to wear over your swimsuit or in general. It will keep you comfortable and cool as well as modest enough to be respectful of local customs. Make sure your dress isn't too tight or so low that it shows off your cleavage.
Sun Hat 
Egypt has plenty of sunlight.  A sun hat will help protect your eyes and face from the heat and the sunlight. A sun hat can be worn anywhere and paired with your bathing suit or your daywear.
Check out these summer hats.
Sun Glasses
Protect your eyes with a cool pair of sunglasses. Whether you are soaking up the sun on the beach, or exploring one of Egypt's many wonders, your eyes will thank you for protecting them from the sun's harsh glare. 
Check out these sunglasses.
Supportive Sandals 
Whether you are walking on the beach or around the pyramids, supportive footwear is a must. You will most likely be doing a lot of walking in Egypt and their walkways are not always even. A supportive pair of sandals or lightweight sneakers will help keep your feet comfortable and cool.
Discover these supportive shoes.
Scarf
A light breathable scarf made from cotton or linen can offer you additional  coverage and protection from the sun without overheating you.  Choose one with a fun pattern or go for a solid neutral color that will go with anything.
Try out these scarves.
Was this article helpful to you? Please tell us what you liked or didn't like in the comments below.
About the Author: Shelby Bonner