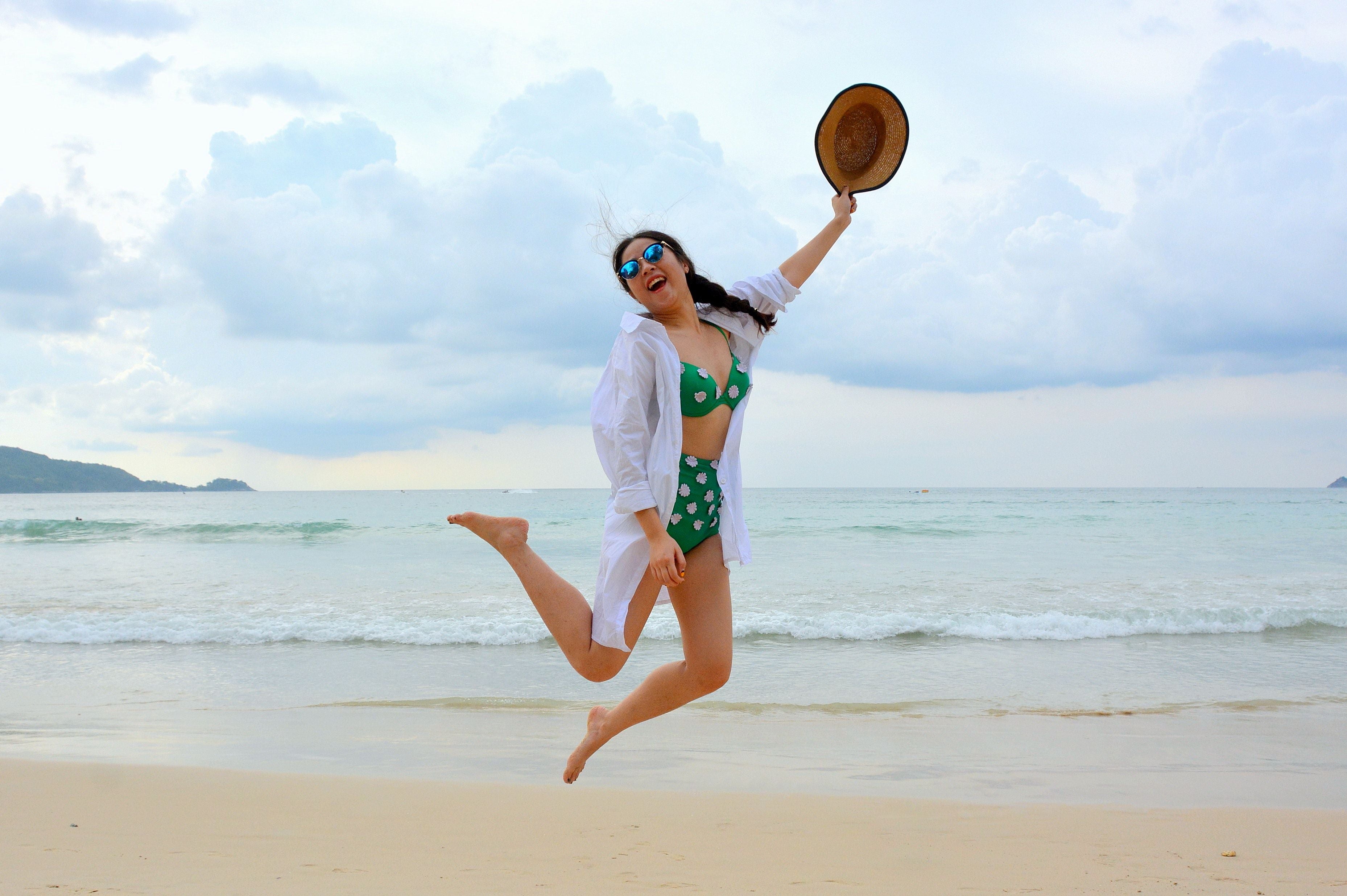 15 Best Outfit Tips For Ultimate Unforgettable Trip To Malaysia
Malaysia is a stunning tropical country in Southeast Asia. There is a variety of things to see and do in Malaysia.
While on islands and big cities like Kuala Lumpur, you can dress more freely. However, Malaysia is a Muslim country, so modesty is key, especially when visiting temples and mosques.
Keep scrolling to discover our 15 outfit suggestions to make your trip to Malaysia fashionable and unforgettable.
Panaprium is proud to be 100% independent, free of any influence, and not sponsored. We carefully handpick products from brands we trust. Thank you so much for buying something through our link, as we may earn a commission that supports us.
Knee-high or Maxi Dress
Pack a knee-high or maxi dress for your trip to Malaysia. A knee-high length is a perfect option.
There are endless combinations of patterns and colors you can choose from.
Pack a cute, patterned knee-high dress or a beautiful floral maxi dress. Pair it with cute flats or trainers for a fun visit to a museum or coffee shop in KL.
Our selection of cute and affordable maxi dresses made in the USA.
Wedge Sandals
Wedge sandals are a perfect addition to your Malaysia trip wardrobe. Pick comfortable sandals that sit snugly on your feet.
Having comfortable footwear is crucial, as you might spend hours wandering and admiring the splendid beauty of Malaysia. Wedge sandals go great with dresses, pants, and shorts.
Make sure to check out our selection of the 15 best affordable, vegan, and sustainable sandals.
Slacks
Pack a pair or two of loose slacks. Pick cotton or other breathable fabrics. Malaysia is usually quite hot and humid, so you will want to feel comfortable in your outfit.
Locals love wearing colorful clothes, so if you want to blend in, go for colorful ones. You can also wear monochrome slacks with patterned or printed tops. If you are visiting Langkawi or Penang, feel free to pair your slacks with more open tops. In other parts of the country, opt for modest tops.
Do not forget to check out our selection of the 20 best sustainable wide-leg pants and jeans.
Flats or Sneakers
Flats or sneakers are your best bet, as the road surface is uneven, or there are no sidewalks at all in many places.
So, it is not recommendable to pack high heels. If you visit during the monsoon season, make sure to have a pair of rainproof sneakers as well.
Check out our selection of the 10 best affordable and comfortable ballet flats.
Scarf or Shawl
A scarf or shawl is an absolute must, so do include it in your suitcase. Pick a stylish colorful one to better complement your looks.
It is also practical, as you will need a scarf or shawl when visiting temples and mosques. On a beach day, you can turn your scarf into a cute top for a fun look.
Wide-leg Jeans
Now, if you are really into denim, and cannot imagine your outfits without a pair of jeans, pack a pair of loose wide-leg jeans.
Slim-fit jeans are not a good idea as it is hot and humid, and you will not want the jeans to stick to your skin and make you uncomfortable.
Pair the wide-leg jeans with cute shirts, and T-shirts, and you will have an attractive outfit for the day.
Check out the 20 best organic cotton denim jeans for 2023.
Swimwear
Malaysian islands have stunning beaches, and they are worth the visit. Pack a cute swimsuit or bikini to make your beach holiday unforgettable.
Even though you will see most Malaysians swimming in their clothes or full-body swimwear, feel free to wear your bikini. It is normal to dress freely on the beaches, and it is unlikely that you will get unwanted stares.
Our selection of 15 recycled bikinis and swimsuits that you will love.
Beach Dress
A beach dress is another cute item that is a must if you decide to spend time on the gorgeous beaches of Langkawi or Penang.
Pick a beautiful designy beach dress and team it nicely with your sandals, cute little beach bag, and sunglasses for an ultimate chic beach look.
Check out cute outfit ideas for an amazing beach date to inspire you.
Breezy Shirt
Pack one or two loose breezy shirts. Pick a joyous colorful design for a fun look. Go for breathable materials like cotton or linen.
Choose non-see-through breezy shirts not to attract unwanted attention.
Check out our selection of hemp shirts for inspiration. 
Knee-length Shorts
Knee-length shorts are perfect for the climate in Malaysia. 
Shorts will come in handy especially if you opt for a scooter rental. You could easily explore the islands on a scooter.
However, it is recommendable to wear pants or shorts that cover your knees when visiting religious sites.
Here are the 15 best shorts for women and men made in the USA.
Sweater or Jumper
Pack a sweater or jumper if you plan to visit the midlands, as it can get chilly.
Pick soft, breathable materials that will keep you warm and make you feel at ease. Choose suitable colors that nicely pair with your pants and shoes.
It is warm all year round, so there is no need for many sweaters, one should be enough.
Discover the 15 best organic cotton jumpers and sweaters.
Midi Skirt and T-shirt
Pack a midi skirt and a cute T-shirt for a beautiful outfit. You can go for pleated or floaty designs.
Pair the pleated or floaty skirt with a cute but modest Tee, and get ready to discover the gems of Malaysia.
Check out the 15 best affordable and sustainable skirts.
Jacket
A jacket is perfect if you decide to rent a scooter and ride around. It is also a terrific option if you go hiking.
Pack a denim or corduroy jacket to protect yourself against the wind and enjoy your trip to the max.
Long T-shirts
Pack a few cute long T-shirts in your suitcase. You can pair these with leggings or pants for a laid-back look.
Go for bright colors to make your outfit stand out. Add a chic belt and turn your long Tee into a cute dress for a fun date on the beach.
Here is our selection of the 15 best affordable and ethical T-shirts made in Australia.
Suncream and Sunglasses
Staying healthy while enjoying your holiday should be a priority.
Pack sunglasses and sunscreen, as long exposure to sunlight can be damaging to your health. Ensure to pick a sun cream with at least 30 SPF protection.   
Check out our selection of the 10 best affordable, sustainable sunglasses from Australia.
Was this article helpful to you? Please tell us what you liked or didn't like in the comments below.
About the Author: Gohar Davtyan