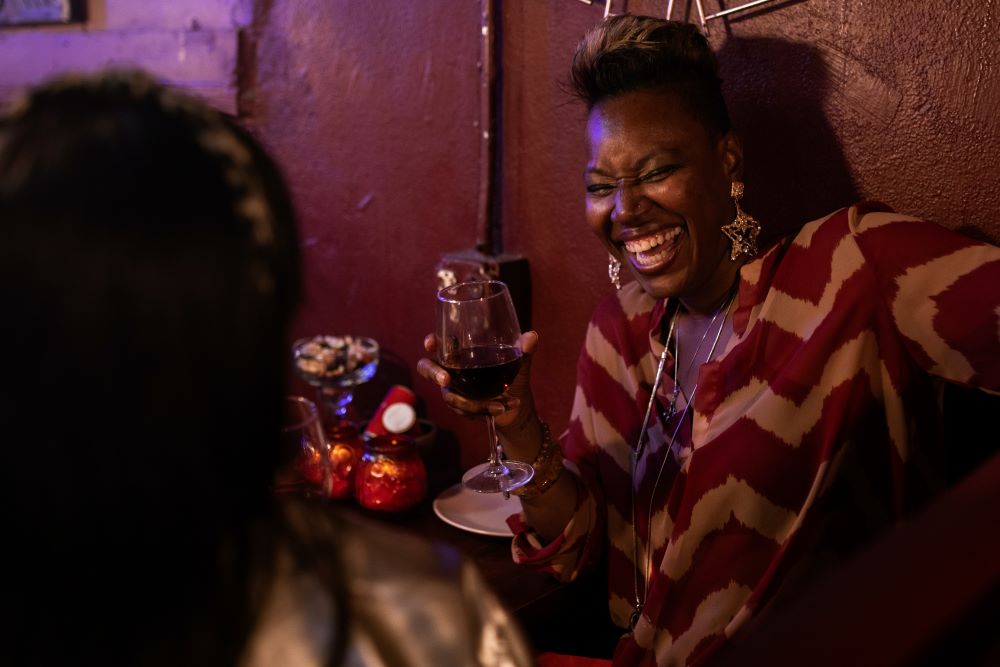 Ultimate Guide: What to Wear for a Night Out in Atlanta
Atlanta, the capital of Georgia USA, is well known for its strong charm, rich history, and of course vibrant nightlife. A city with a diverse population, including artists and entrepreneurs, has something for everybody.
Whether you are looking for great food, a quiet blues bar, or a lively club, Atlanta is known for its live entertainment. Whatever option you choose, you want to make sure what you wear not only fits in with the environment around you but also makes you feel comfortable and confident.  
Atlanta is a city where you can wear bright, bold looks, a casual pair of jeans, or a classic, elegant suit depending on where you are and what you are doing.
Panaprium is proud to be 100% independent, free of any influence, and not sponsored. We carefully handpick products from brands we trust. Thank you so much for buying something through our link, as we may earn a commission that supports us.
Dress Code 
Depending on the establishment, there may be a dress code. For more casual places, jeans and sneakers are generally allowed. However, classier upscale places may require dress clothes or a suit and may turn you away if you show up in clothes that are too casual.
Discover more outfit ideas when hitting the club.
Season 
Atlanta's nightlife goes on all year, but its weather greatly varies depending on the season. During the winter, the temperature can dip as as low as 0 degrees Celsius (32 degrees Fahrenheit), and during the summer the temperature can be as high as 32 degrees Celsius (89.6 degrees Fahrenheit).
What you wear should coincide with the time of year you go. Make sure to bring a coat and mittens during the winter and bring breathable, light clothes for the summer.
Find more cold-weather outfit ideas here.
Find more hot weather outfits here.
Leggings 
Leggings are a great option you can wear for any time of the year. Choose a breathable pair made from workout materials to stay dry and cool in the summer. Choose a warmer pair during the winter or layer under a dress, skirt, or pants for additional warmth.
Try a pair of organic bamboo leggings.
Bodycon Dress
A bodycon dress is a chic, modern option to wear at night to a bar or club. Its form-fitting material will show off your figure, while still allowing you to move and dance throughout the night.  
Make sure your dress is supportive enough that everything stays in place when you move and long enough where you can sit comfortably.
Try out these bodycon dresses.
Catsuit 
A catsuit is a bold, nighttime choice if you want to make an impact. A catsuit will hug your form while also providing support and smoothing any lumps and bumps. Wear with a pair of heels to lengthen your legs, or go with a pair of ankle boots for more support,
Find more bold fashion ideas here.
High Heels 
High heels are a popular choice for women to wear out at night in Atlanta. High heels will bring elegance to any outfit and will show off and lengthen your legs. Go for a classic pair of pumps for a classic look, or choose a bright strappy pair for a pop of color and fun.
Check out these affordable heels.
Chinos 
Chinos are a classic twill pant choice that can be worn in a variety of environments. They are elegant enough to be worn to an upscale establishment while also being neutral enough to not stand out in a more casual environment.
Jacket
A jacket or light coat is a great choice for when the temperature gets colder, especially at night. Not only will it provide a layer of warmth, but it provide another element to enhance your outfit. 
 A blazer or sports coat can make your look classier, while a plaid jacket can keep your look more casual.
Jeans
Jeans are a popular, versatile option that can easily transition from daytime wear to nighttime wear. They are also comfortable and with proper-fitting jeans, you won't have to worry about them riding up or falling down or showing too much throughout the night.
Shorts 
Shorts are a popular option during the warmer seasons that can also be worn all day and all night. Make sure the places you are going allow shorts ahead of time so you aren't turned away at the front door.
Button-Up  
A button-up shirt can be worn by men and women in a variety of different ways. Layer it over a t-shirt for a more casual look that is still fashionable. Pair it with a sports jacket or dress pants for a more elevated look for more formal events.
Save these button-up shirts for your next night out.
Mini Skirt 
A mini skirt is a perfect option for any season. It can easily be layered over tights or leggings during the colder months or worn on its own during the warmer months. A mini skirt is a chic, flirty option perfect for nighttime entertainment and venues.
Boots
A stylish pair of boots are a practical and fashionable option to wear.  Boots can be paired with jeans, dresses, and dress pants.  Choose a neutral color that will blend in or be bold with bright-colored boots to make a statement. 
Try a pair of vegan leather boots.
Suit
A suit is a classic look for a reason. If the environment is more upscale, a suit with a modern cut will look flattering on anyone. You will look successful and upscale without being aged or looking dull. 
Discover these suit options for men and women.
Loafers
Loafers are a fashionable alternative to sneakers or running shoes for a nighttime look. They look great with jeans or dress pants and are just as comfortable as other shoe options.
Find more outfits to wear with loafers here.
Jewelry
Jewelry, like necklaces and watches, is a great way to add shine and class to your look. You do not have to worry about being too bold in Atlanta, so wear as much jewelry and as big of pieces as you like.
Make sure the jewelry you do choose is not terribly expensive, or will not be greatly missed if you lose it or drop it at a club or bar.
Check out these jewelry brands.
Was this article helpful to you? Please tell us what you liked or didn't like in the comments below.
About the Author: Shelby Bonner