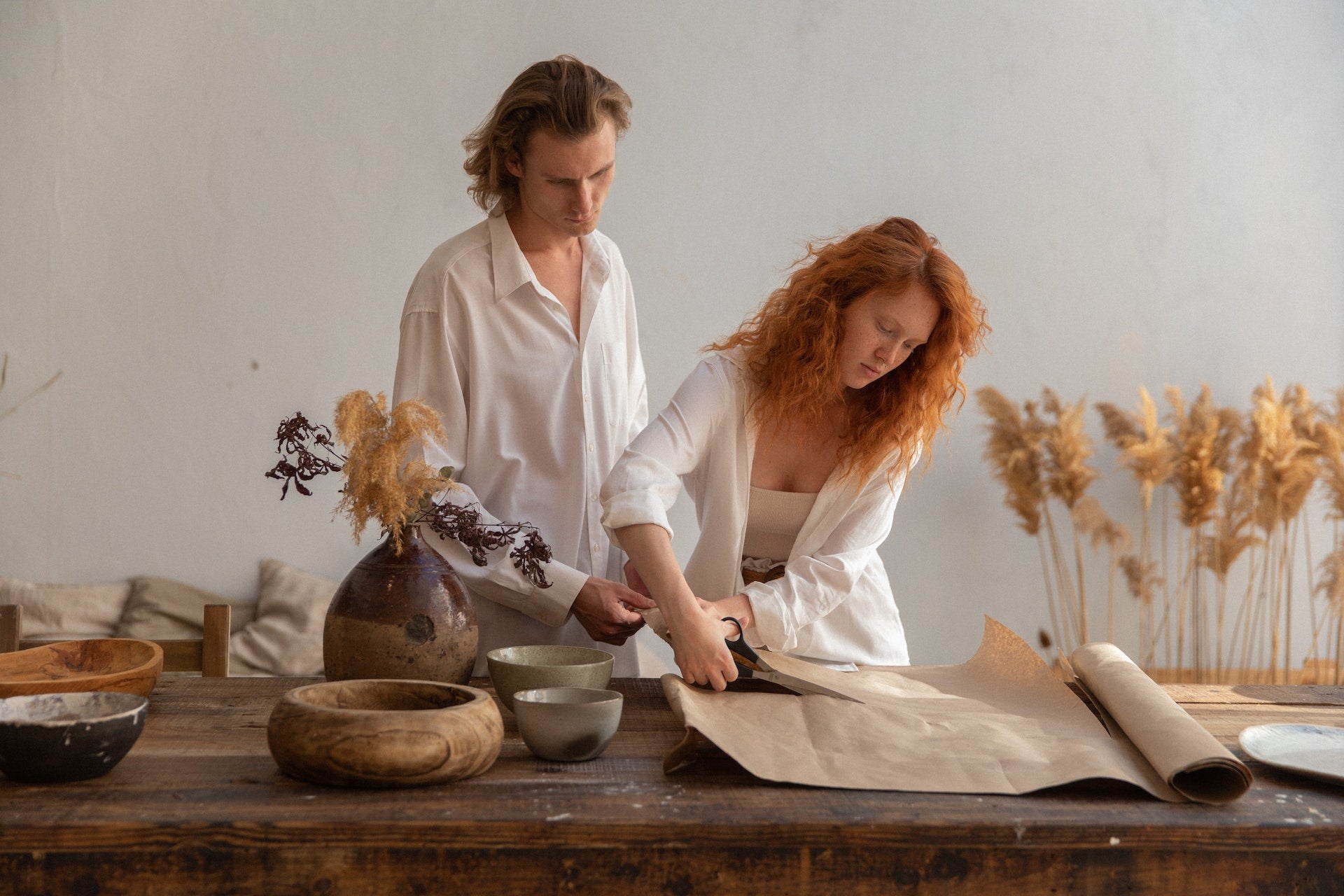 The Best Outfits For Very Cool Art Teachers
Art teachers are known for their creativity, which often is reflected by their fashion choices.

You may prefer a bold, eccentric style, or a minimalist one, based on timeless basic pieces. In this article, you will find outfit suggestions to help you feel comfortable and accentuate your best features while mirroring your personality through the details.

No matter if you are into visual arts, graphic arts, architecture, music, performing arts, or literature, stylish pieces can be easily paired into different creative outfits that will for sure not go unnoticed.
Panaprium is proud to be 100% independent, free of any influence, and not sponsored. We carefully handpick products from brands we trust. Thank you so much for buying something through our link, as we may earn a commission that supports us.
Cute, girly dresses
Cute dresses are always an amazing choice for women.
Romantic, curved lines and a nice collar go well with any body shape and create a young and innocent overall appearance that can help you feel closer to your students.

Midi dresses
Wear a midi dress to work to look effortlessly fantastic.

Choose an organic cotton one to feel the most comfortable.



Maxi dresses with a bold print
If you want to stand out in a very stylish way, choose a dress with a non-conformist length and a bold print.

You can shop an ethically made one from these brands.

Elegant dresses
No matter what kind of art you teach, you will certainly have to attend events.
The best outfit option is a long dress with an interesting cut and a pop of color to mirror your artistic side.

Looking for an affordable elegant dress? Check out our selection of sustainable brands.

Maxi skirts
If you think that "Less is more", but you still want an eye-catching outfit, then a maxi skirt sounds like a wonderful choice for you!

You can keep your color palette at a minimum and let the length of your skirt be the most interesting feature in your attire. It can be matched with basic T-shirts, as well as white shirts.

Eco-friendly maxi skirts are in, so check out our best recommendations here.



Classic shirts

For those times when you need a simple, professional outfit, a classic shirt can save the day! Remember you can always personalize your outfit through accessories.

Here are some brands that sell amazing classic shirts.

Dungarees
Available in many colors and prints, dungarees are a fashionable choice that will show your artistic side.
Since they are not the most common item, your outfit will be special.
Wear them over a basic T-shirt.

For ethically made overalls, check out our article here.



Sweatshirts
There will be days when you need to focus on comfort - maybe you have some visual arts projects to do with your students or you are simply building your portfolio.
Whenever you need to get your hands dirty and feel the most comfortable while doing it, we recommend sweatshirts. Pair them with jeans or dungarees and your outfit is ready!

We have a whole article dedicated to the best sustainable and affordable brands that make sweatshirts.



Cardigans


Less formal than a blazer, but still very beautiful, cardigans should be in everyone's wardrobe.
They come in all colors and are an easy grab for chilly days.
We recommend a neutral-colored one with a dress or top in a more vibrant color or a printed one matched with a basic beige or black top.

Organic cotton cardigans are among the best options in terms of fabric, so take a look at our top recommendations here.



Jumpers
Like cardigans, jumpers should be important pieces in a teacher's wardrobe.

You can pick a colorful one to match your vibrant personality.

If you need shopping inspiration, read our article about ethically made jumpers here.

Turtlenecks
They may sound boring, but they are very stylish.
Super practical, turtlenecks can add class to an attire. Wear them with jeans and ankle boots for a relaxed outfit.
If you feel this is too simple for you, then accessorize your outfit with a beautiful oversized brooch.

You can now buy turtlenecks from cruelty-free brands.



Flannel shirts
Art teachers are known for their preferences leaning towards nonconformism, so, if a classy shirt does not sound like something you would enjoy, then you should consider flannel shirts.

They can feature two to three of your favorite colors and you can easily combine them with trousers, jeans, or skirts.

Flannel shirts are right at the border between casual and elegant and they represent an awesome choice for relaxed professional environments.

We've got you covered if you are looking for an ethically made one.


Layers
Do you have a flannel shirt and a turtleneck? If you found our last two suggestions interesting, wait until you try them together!

Layers are for confident people who are not shy when it comes to style experiments. Wearing a flannel shirt over a turtleneck is a cool, unexpected, yet safe combo.

We suggest matching colors that are not too bright to obtain an outfit that is versatile and visually pleasant.

For shopping clothes that are very easy to layer, check out these Scandinavian eco-friendly brands.

DIY clothes


As an artist, we know you have a vivid imagination and a ton of ideas!

Sometimes it is difficult to find in stores what you have in mind. And since art is an expression of the self, DIY clothes can be a great statement in your wardrobe. They can bring you closer to your students by encouraging them to follow a self-expression path.

The easiest way to get started? Buy some high-quality basics and start altering them to reflect your true self.
You can add a powerful message about art and accessorize with your favorite materials - metal, pearls, rhinestones.

Our minimalist wardrobe essentials article is the best place to start browsing for great basic pieces, made with respect for the environment.

Statement jewelry
With jewelry, you can emphasize your best features, as well as some of your personality traits or general values.

Make sure to choose ethically made products, from brands that use exclusively carefully sourced materials and work with high standards of quality.

You can find our selection here.

General aspects to consider for a great outfit
Make sure you follow your school/university/learning center rules. Some institutions are very flexible, while others have a dress code. Get to know the rules because your job might depend on them.

Always pick clothes in your size, unless they were designed purposefully oversized. This is the only way to flattering outfits.

Don't neglect the accessories - jewelry, bags, headpieces, they all can add a stylish touch to your attire if chosen with care.

Focus on buying from sustainable brands that do not sacrifice quality for profits.

Conclusions
You can have an awesome outfit in the shortest time by focusing on just three things: quality, creativity, and context.

Sustainable brands that cause minimal harm to the environment and keep improving their production process, are the ones that you should focus on. You help the planet, and other people, and you get a high-quality product that will stay with you for a very long time.

Creativity is very important both at your job and at home when picking your outfit. Step outside of your comfort zone with some layering, but also remember that basic, timeless pieces are absolutely fine and can be transformed into very interesting outfits with the right accessories.

Always remember your context - are there any rules to follow? Is there a dress code? How is the weather today? What kind of work will I perform?
Just a few questions to ask yourself before choosing your outfit.

By following these easy steps you can put together the best outfit and be ready for a new day!

Do not hesitate to share these helpful tips with a friend or colleague who might enjoy our article!
Was this article helpful to you? Please tell us what you liked or didn't like in the comments below.
About the Author: Miruna Dulcea