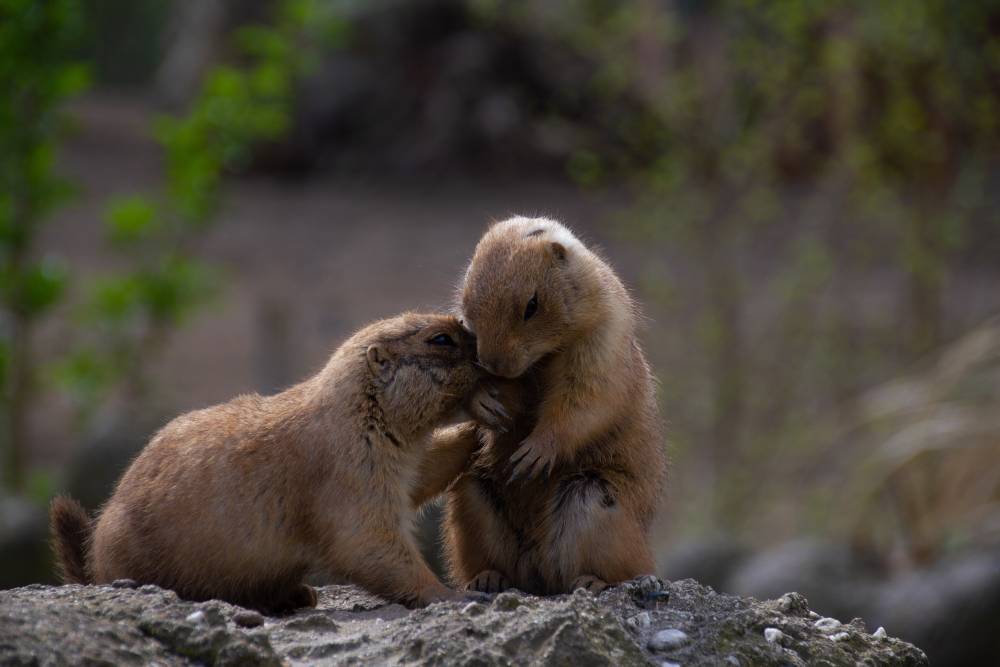 10 Popular Things You Didn't Know Exploited Animals

If you want to stop animal cruelty, looking for vegan alternatives when buying food and clothes is a good start. Many people stop eating meat and wearing fur to avoid animal factory farming.

But many common things that you use every day shamelessly abuse animals. They surprisingly contain animal ingredients, products or by-products are contribute to animal exploitation.

Today, animal products are widely used in food, fashion, and many other industries. Some people may think that the items they use are cruelty-free, fully natural, organic, or synthetic but in many cases, they aren't.

Each year, 115 million animals such as rabbits, rats, mice, dogs, cats, guinea pigs, birds, fish, and farm animals are used globally in laboratory experiments, according to Humane Society International (HSI).

Over 98% of the beef animal is used when it is processed. About 45% of the animal is used for edible products such as meat. The remaining is used for common inedible products, including leather, pharmaceuticals, insulin, gelatins, glue, film, and soap.

Leather is relatively easy to avoid when you are trying to buy animal-free products. However, a large number of products are less obvious. As consumers, we deserve to know what we are buying. We need to ask brands for more transparency, accountability, and sustainability.

Here are 10 of the most shocking everyday items that contain animal products.

Panaprium is proud to be 100% independent, free of any influence, and not sponsored. We carefully handpick products from brands we trust. Thank you so much for buying something through our link, as we may earn a commission that supports us.

1. Musical instruments


Glue made from animals is a popular adhesive for biding musical instruments. Animal glue is made by boiling animal parts such as tissue and bones.

Instruments made of wood such as violins, upright basses, and pianos are often manufactured using a strengthening cohesive made from animal products. Synthetic glues are a more ethical alternative.




2. Personal care and beauty products


Many personal care products include glycerides and vitamin B that are made of animal fat. A lot of things in the cosmetics industry not only contain toxic chemicals but also animal ingredients.

PETA has a great list of animal-derived ingredients and their alternatives that can be found in cosmetics and other products. Companies decide to avoid mentioning animals on their products to keep their customers.

Shampoo, conditioners, lotions, body scrubs, and other personal care and beauty products surprisingly contain animal by-products. Luckily, many plan-based options already exist and are becoming increasingly popular.


3. Plastic bags


Commercial shopping bags made of plastic contain chemicals derived from the stearic acid in animal fat. Plastic bags are very damaging to the environment and participate in the mass farming of animals. Why not use reusable bags instead and go zero waste?

Aminal derived chemicals used in plastic bags allow them to easily separate from each other. Genetic Engineering and Biotechnology News explains that plastics manufacturers often use additives made from animal parts to improve processing and material properties:

"The principal animal-derived components (ADC) used today are various salts of stearic acid, a long-chain (C18) fatty acid. Derived from the rendering of beef fat (tallow), stearates comprise approximately 100200 ppm in typical raw polyethylene. When added to polymer formulations, calcium and aluminum stearate salts (among others) impart lubricity, preventing the polymer from sticking to metal surfaces during extrusion or mold release. These additives are often referred to as slip agents."


4. Children's art supplies


The most popular crayons and colored pencils also contain stearic acid made from animal fat, beef fat or beef tallow. This is the ingredient that acts as a hardening agent and gives crayons their smell and consistency.

Children's art supplies such as Crayola Crayons are primarily made of color pigment and paraffin wax, a soft colorless solid derived from petroleum, coal, or shale oil. Not many people would suspect that they also contain animal products.


5. Scents and perfumes


Some scents like vanilla often use castoreum as an ingredient. It's a yellowish exudate from an American or European beaver's castor sac. Beavers use castoreum in combination with urine to scent mark their territory.

Most perfumeries use castoreum as an ingredient and don't promote animal-friendly products. Very few offer ethical alternatives.


6. Flavors and food additives


Castoreum coming from beavers' castor sacs is also a common food additive approved by the Food and Drug Administration (FDA).

It's used in vanilla and raspberry flavors, often found in frozen dairy, gelatins, beverages, and desserts.


7. Shimmery cosmetics


Before buying drugstore brands, research some of the many vegan alternatives available to avoid putting animal parts on your lips and fingertips.

Shimmery cosmetics, like nail polish or lipstick, shockingly contain animal-derived ingredients such as guanine, also known as pearl essence, a translucent substance that occurs in the silvery scales of various fish such as herring.


8. Fabric conditioners


A wide range of detergents, fabric softeners, and conditioners such as Downy use Dihydrogenated Tallow Dimethyl Ammonium Chloride (DHTDMAC) or Diethylester Dimethyl Ammonium Chloride (DEEDMAC).

They are mixtures of quaternary ammonium chloride salts made from fatty acids of tallow, which comes from cattle, goat, sheep, pig, and horse fat.


9. Latex condoms


Traditionally, latex condoms contain casein. It's a protein extracted from animal milk, which serves as a lubricant.

We need to pay attention to what we put in our bodies. Nitrosamine and paraben aren't body-friendly and generally carcinogenic. Many products contain toxic chemicals that endanger our health.

Luckily, some brands such as GLYDE are offering ethical, vegan, and fair trade options.




10. White and brown sugar


Refining both white and brown sugar is a series of processes that often include bone char, purified ash from cattle bones used in filters.

Bone char is also listed as natural carbon and widely used by the sugar industry as a decolorizing filter. Even fructose may involve a bone-char filter but generally doesn't.

Prefer unrefined, natural, and organic sugar such as Turbinado (made from the first pressing of sugar cane) and Sucanat (made from pure dried sugar cane juice). Or use PETA's list of companies that don't use bone char filters to find ethical alternatives.


Was this article helpful to you? Please tell us what you liked or didn't like in the comments below.