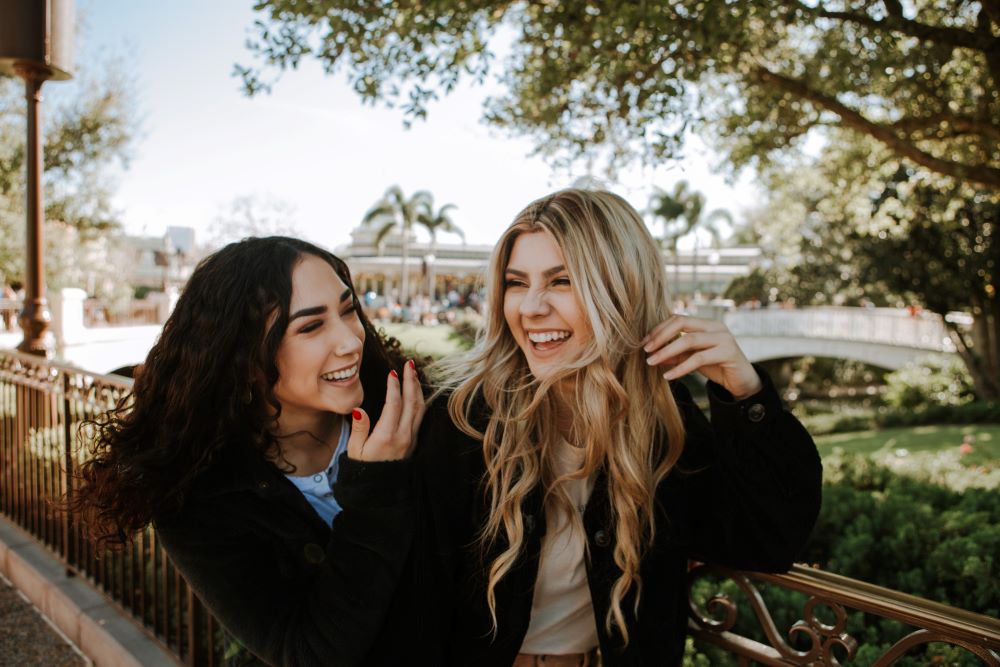 15+ Spectacular Outfits for Animal Kingdom
Animal Kingdom is one of four theme parks at Disney World in Orlando Florida. It can be distinguished from the others with its safari theme, and hundreds of species of live animals through its park. It also has many uniquely themed areas like Pandora, DinoLand, and Africa and Asia-themed areas.
Whether you are at Animal Kingdom for the rides, the sites, or the food, dressing incorrectly for this park can negatively affect your experience for the time you are there. 
There are a variety of different options of outfits to choose to wear to Animal Kingdom that are both practical and fitting for this park's unique theme. 
Panaprium is proud to be 100% independent, free of any influence, and not sponsored. We carefully handpick products from brands we trust. Thank you so much for buying something through our link, as we may earn a commission that supports us.
Dress Code 
There is no one dress code, but when it comes to Animal Kingdom and Disney World in general, practical clothes are a must. Make sure to pick clothes that you are free to move in and will stay comfortable all day long.  
Also, choose clothes that are light and breathable and won't overheat you during Florida's warm days. They will dry quicker if they get wet from water or sweat and they won't weigh you down all day.
Find more loose, baggy clothing here.
T-Shirt
For both women and men, a t-shirt is a comfortable, practical option for Animal Kingdom. Make sure it is looser fitting and made from breathable material for optimal performance and comfort.  
Shorts With Pockets
Shorts with pockets are ideal for both women and men. You will stay cool in shorts and pockets are great for holding your wallet and personal items so you can stay hands-free. Make sure your shorts are made from quick-dry material like polyester so you can stay dry. 
Sneakers 
What you wear on your feet is important as you will be doing a lot of walking in the Animal Kingdom. Sneakers or running shoes are supportive while also being light and breathable so your feet don't overheat and put you at risk for blisters. 
Discover these ethical sneaker brands.
Sunglasses 
Sunglasses will help protect your eyes from the bright Florida sun so you aren't squinting all day. Choose a comfortable pair of sports sunglasses or go for a stylish pair of aviators that will go with any outfit.
Hat 
A hat whether it is a baseball cap or brimmed hat is a must at Animal Kingdom. Whether you are going on rides or going on a safari, a hat will protect your face from the sun and will help keep your hair in place so it doesn't get in your way and looks good for the many photos you will take. 
Spare Pair of Socks
Anyone who has been to Animal Kingdom will tell you bringing a spare pair of socks is a great idea. If your socks get soaked from the rain or a ride, you will have a dry pair to change into and won't have wet feet for the rest of the day.
Poncho
You may not need it, but a poncho is a handy piece to have on hand. Florida is notorious for afternoon rain showers, even if the sun is out. A poncho will help keep you dry and can be folded up and put in your bag, making it a better travel option than having to carry around an umbrella all-day
Learn what other outfits go with a poncho.
Safari Colors
Safari colors like green and brown are perfect for the Animal Kingdom theme. You will blend in with your surroundings and be able to take some stellar photographs.
Learn what to wear with a brown skirt here.
Animal Print 
What is not more on theme than animal print clothes for Animal Kingdom? Wear animal print shoes and belts for a more subtle look or go full out with an animal print dress or skirt.
Find more outfits with print here.
Dress
A midi or maxi dress will work at Animal Kingdom. A dress is great for airflow and will naturally help you keep cool. Make sure it is not so short that you can't get on and off rides easily and make sure it is not so flowy that it might get caught or dragged.
Fanny Pack 
A fanny pack is a great hands-free way to store your personal belongings. You can wear it all day comfortably and it won't get in your way on rides or when visiting all the different sites. 
Check out other activities where a fanny pack is useful.
Accessorize 
Don't be afraid to accessorize when at Animal Kingdom. Wear Disney and animal-themed jewelry with your outfit or wear a pair of Mickey or Minney ears. Just make sure to remove your ears before going on a ride so you don't lose them.
Supportive Sandals 
If you are not a fan of sneakers or worry you might overheat in them, sandals can still work, just make sure they are supportive enough for a full day of walking.
Sandals will dry quicker if they get wet and some sandals are actually meant to be worn in the water, making them great for water rides and rain.
Sweater
Even if you are going to Animal Kingdom in the summer, a sweater is still a useful item to have on hand. Certain events like the Safari can start as early as seven a.m. when the weather is cooler. A sweater is also great in case it rains or if you are going inside air-conditioned buildings. 
Skirt
A skirt is a breathable, light option that will keep you comfortable and cool.  It can be paired with an Animal Kingdom-themed t-shirt and a pair of sneakers. 
Avoid Flip Flops 
Avoid flip-flops and other shoes that aren't supportive. You will be doing a lot of walking in Animal Kingdom and you will want all the support you can get.
Save these flip-flops for later.
Avoid Sheer Clothing 
Disney World is a family-friendly place and between water rides in Animal Kingdom and Florida's unpredictable weather, you might get wet. White clothes and sheer clothes are likely to become see-through when wet so avoid them.
Save these sheer outfits for later.
What To Do
Do make sure to check out the different areas of Animal Kingdom even if you aren't planning on going on the rides. Each area has unique sites to see, unique food to try, and other fun attractions you don't want to miss out on.
What Not To Do 
Don't try to break in your new shoes while at Animal Kingdom, your feet will end up raw and full of blisters. Instead, make sure to wear your new shoes at least three times before arriving at Animal Kingdom.
Travel Tips
Make sure to come prepared with helpful items like a water bottle to stay hydrated, a portable charger in case your phone battery depletes, and even a small portable fan to help keep you cool. Also, make sure to not forget the sunscreen to help protect your skin from a nasty sunburn. 
Find more travel tips for Disney World here.
Was this article helpful to you? Please tell us what you liked or didn't like in the comments below.
About the Author: Shelby Bonner