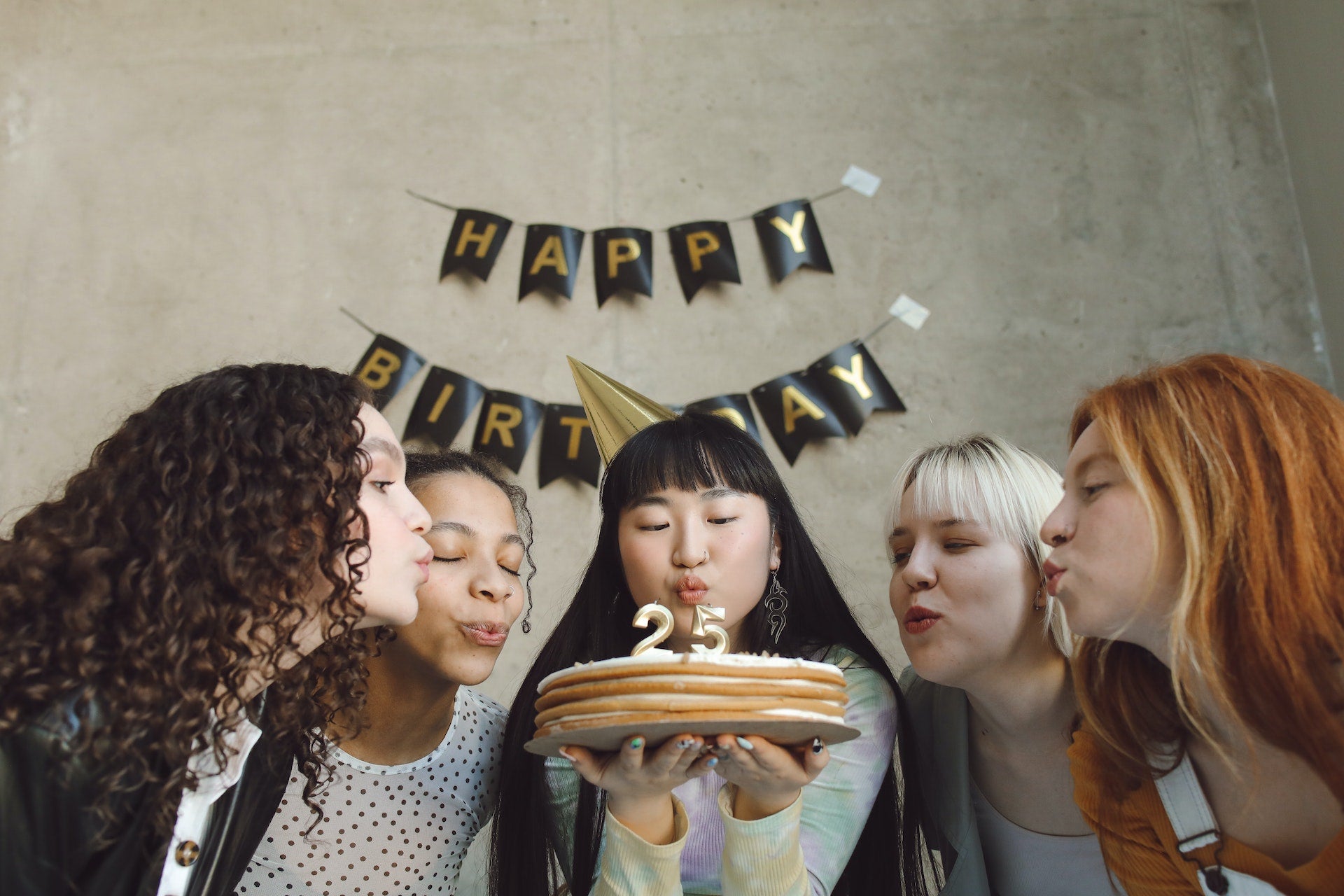 The Ultimate Guide To Birthday Dinner Outfits
To have the perfect birthday dinner attire you need to consider a few very important factors.

Whose birthday it is will establish the amount of freedom you have when choosing your clothes. You would wear something for your birthday, and something completely different in case you attended your boss' birthday.

Where it is taking place can also be relevant - a restaurant celebration requires a different dress code than a small party at someone's house.

We've got you covered for all these occasions, so keep reading to discover the most amazing outfits you can wear on a birthday dinner!
Panaprium is proud to be 100% independent, free of any influence, and not sponsored. We carefully handpick products from brands we trust. Thank you so much for buying something through our link, as we may earn a commission that supports us.

Vegan leather pencil skirt
If you want a very modern outfit, suitable for your birthday or a friend's, a vegan leather pencil skirt is a cool clothing item that showcases your natural body lines.
Wear it with a crop top, or a lace blouse and heels.

Buy an affordable and sustainable pencil skirt from one of these brands.

Cute pink dresses
Be the center of attention at your own birthday dinner by wearing a beautiful pink dress. This is a powerful yet girly color that will highlight your feminine energy.

Take a look at these affordable designer brands and buy a sustainable dress from one of them.


Mini skirts
Mini skirts are extremely attractive.
If you want to showcase your beautiful legs, wear a mini skirt for the birthday dinner. They look awesome with crop tops, blouses, shirts, or blazers.

Buy yours from an ethical brand.

Little black dress
We've all heard about "the little black dress", and its popularity is linked to its practicality. Easy to match with a lot of footwear and coats, the little black dress is an amazing choice for birthday dinners.

You can get a classic or a sparkling one, depending on your taste, and it will be the perfect outfit for this beautiful event.

Check out these affordable and sustainable black dresses.



Floor-length gowns
A floor-length gown is our number one recommendation as formal wear for a fancy dinner party.
If you are attending a fine dining restaurant, you have to be elegant and a gown is the perfect choice.

Read our article about the best 10 recycled dresses and gowns.

Backless dresses
Wear a backless dress for a romantic birthday dinner with your partner, whether it is your birthday or his.

Let the open back be the center of attention in your attire, and choose a monochrome dress without any other attention-grabbing details.

This is a simple, but very sexy look that will not go unnoticed!
Purchase your next dress from a sustainable brand.



Sparkling dresses
If you and your friends love to party and you anticipate the evening out will transform into a whole night out, and you will maybe hit the clubs after having dinner, a sparkling dress is a great idea!

Don't forget to buy a high-quality one that will last you a long time, from an ethical brand.

Midi dresses
Midi dresses are awesome and elegant and they're perfect to attend a colleague's dinner party.
Beautiful and feminine, they highlight your best features and represent the perfect choice when meeting other professionals.

It benefits both you and the planet to purchase from sustainable brands, so check out our recommendations, among which you may find your next beautiful dress!



A see-through blouse
A see-through blouse may be too sexy to be worn during work hours but for an out-of-office event, such as a birthday dinner, it is perfect. Wear yours with a beautiful skirt or a pair of trousers.

Take a look at these 15 affordable and ethically made blouses.

Trousers
Trousers can be both comfortable and elegant and they are a great alternative to skirts that you can wear on a birthday dinner.
Just add your favorite top or blouse and your beautiful outfit is ready!

You can now buy sustainable trousers from eco-friendly brands.

Bodycon dresses
Bodycon dresses are extremely attractive and you will exude confidence when wearing one.
They are awesome for birthday dinners, and you can wear yours with a blazer in case it gets chilly.

Here are our 12 best affordable and sustainable recommendations.

Summer dresses
Are you going to a beer garden that also serves food to join your best friends for a birthday dinner?

You can be beautiful in a relaxed and appropriate outfit. Wear a beautiful summer dress from a sustainable brand and don't forget to choose comfortable shoes.

Corsets
Corsets are very stylish and popular right now. A corset has a slimming effect and helps you improve your posture.
Attend your birthday dinner wearing a beautiful corset with trousers.

Floral dresses
Everybody loves flowers! They are symbols of youth, love, life, and femininity.
A floral dress is a gorgeous item you can wear for your birthday dinner, and you can choose a midi or a maxi dress, according to the place where you are going.

Make your choice sustainable by purchasing from one of these brands.


Puff sleeve dresses
Puff sleeve dresses are very cute and have a romantic vibe - which you can amplify by choosing a delicate pastel color.

Such a dress is ideal for your birthday, but also when attending your best friend's or your boyfriend's birthday.

Buy a puff sleeve dress from a sustainable brand that works under high standards.

Jeans
Jeans are not recommended for restaurant visits, but if you attend a birthday dinner at a friend's house, you want to avoid being overdressed. Wearing a casual outfit that features a pair of jeans can be awesome.
Match a beautiful top or blouse with your favorite jeans.

Here are some sustainable hemp denim recommendations.


Summing up
Choosing your birthday dinner outfit becomes easier if you consider important things such as the place where you will go and the other people that will attend.

Once those details are clear and you have an idea about how formal or how relaxed your outfit is supposed to be, then you should go with something that makes you feel comfortable and beautiful - this is the best way to prepare for a fun evening!

If you found our tips helpful, share this article with your friends!
Was this article helpful to you? Please tell us what you liked or didn't like in the comments below.
About the Author: Miruna Dulcea