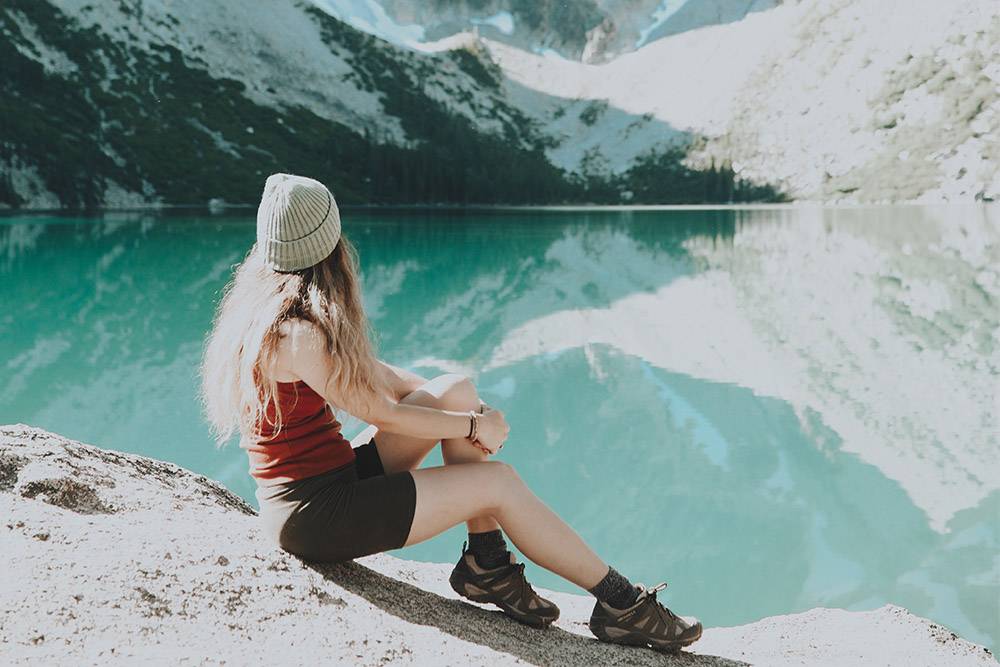 4 Best Popular Clothing Brands From Alaska, USA
The best fashion labels and clothing designers from Alaska create affordable and eco-friendly garments that help you dress well, look stylish, and protect the outdoors.

If you are interested in clothes made locally to encourage the circular economy, choose ethically made and versatile pieces that protect the land and American workers.

Thankfully, many apparel brands based in Alaska offer durable and fashionable garments that make dressing well easy for you when you want to support local artisans and businesses.

I've done a lot of research and hard work for you so that you can buy from any of the below popular Alaskan clothing brands, knowing that they make affordable garments under high standards.


Panaprium is proud to be 100% independent, free of any influence, and not sponsored. We carefully handpick products from brands we trust. Thank you so much for buying something through our link, as we may earn a commission that supports us.


Category: Basics, activewear, loungewear, outerwear, knitwear, bags, shoes, accessories
For: Women, men, children
From: Homer, Alaska, United States
Values: Artisan craft, local, made-to-order, made in the USA
Prices: $150-$360

NOMAR is an Alaskan clothing brand that makes spectacular outdoor gear and garments in Alaska using materials sourced from the USA in every instance possible.

All its products are made in beautiful Homer, Alaska, to provide a service to its friends and community and a healthy livelihood for its employees year-round.

NOMAR is a fine manufacturing family in Alaska committed to serving local Alaskans with functional and quality clothing, accessories, and outdoor supplies.

SHOP NOMAR



Category: Basics, activewear, loungewear, outerwear, knitwear, accessories
For: Women, children
From: Palmer, Alaska, United States
Values: Recycled, vintage, local, made in the USA
Prices: $10-$70

Alaska Chicks is a clothing brand from Alaska that creates cute and comfy wardrobe essentials for women and kids. It designs and prints tops, bottoms, and accessories in Alaska to showcase and honor awesome women.

Alaska Chicks offers vintage and modern clothing pieces that fit the unique lifestyle of Alaskan women. It strives to create unique, one-of-a-kind clothing and accessories that are also super cute and functional.

Alaska Chicks also hold two vintage markets to sell upcycled clothing, furniture, home decor, and vintage finds. It invites local Alaskan crafters and small businesses as a way to help, support, and encourage them.

SHOP ALASKA CHICKS



Category: Basics, knitwear, accessories
For: Women
From: Skagway, Alaska, United States
Values: Recycled, local, custom made, made in the USA
Prices: $200-$270

Lillith Moon is a clothing brand based in Alaska that makes artistic, one-of-a-kind, handmade sweater dresses and accessories with a deep passion for fashion and uniqueness.

Lillith Moon is committed to using upcycled garments or recycled fabrics to create new designs, saving the world one thread at a time. It also offers custom-made, upcycled creations.

Lillith Moon makes all its high-quality products in Alaska and creates dramatic, functional wearable art. Each garment starts with an idea and a direction but is exclusive with unique fabrics, colors, textures, and fit.

SHOP LILLITH MOON




Category: Basics, loungewear, sleepwear, underwear
For: Children, toddlers, babies
From: Alaska, United States
Values: Organic, luxury, made in the USA
Prices: $10-$30

Little Lupine is a clothing brand from Alaska that makes organic, sustainable apparel for the little adventurers in your life. All items are handmade in Alaska.

Little Lupine takes inspiration from nature to make sustainable kids' clothing from 100% organic cotton. The fabric is printed with eco-friendly inks in the USA.

Little Lupine offers sweet luxury for children that is comfortable, durable, easy to move in, and soft against the skin.

SHOP LITTLE LUPINE
Was this article helpful to you? Please tell us what you liked or didn't like in the comments below.