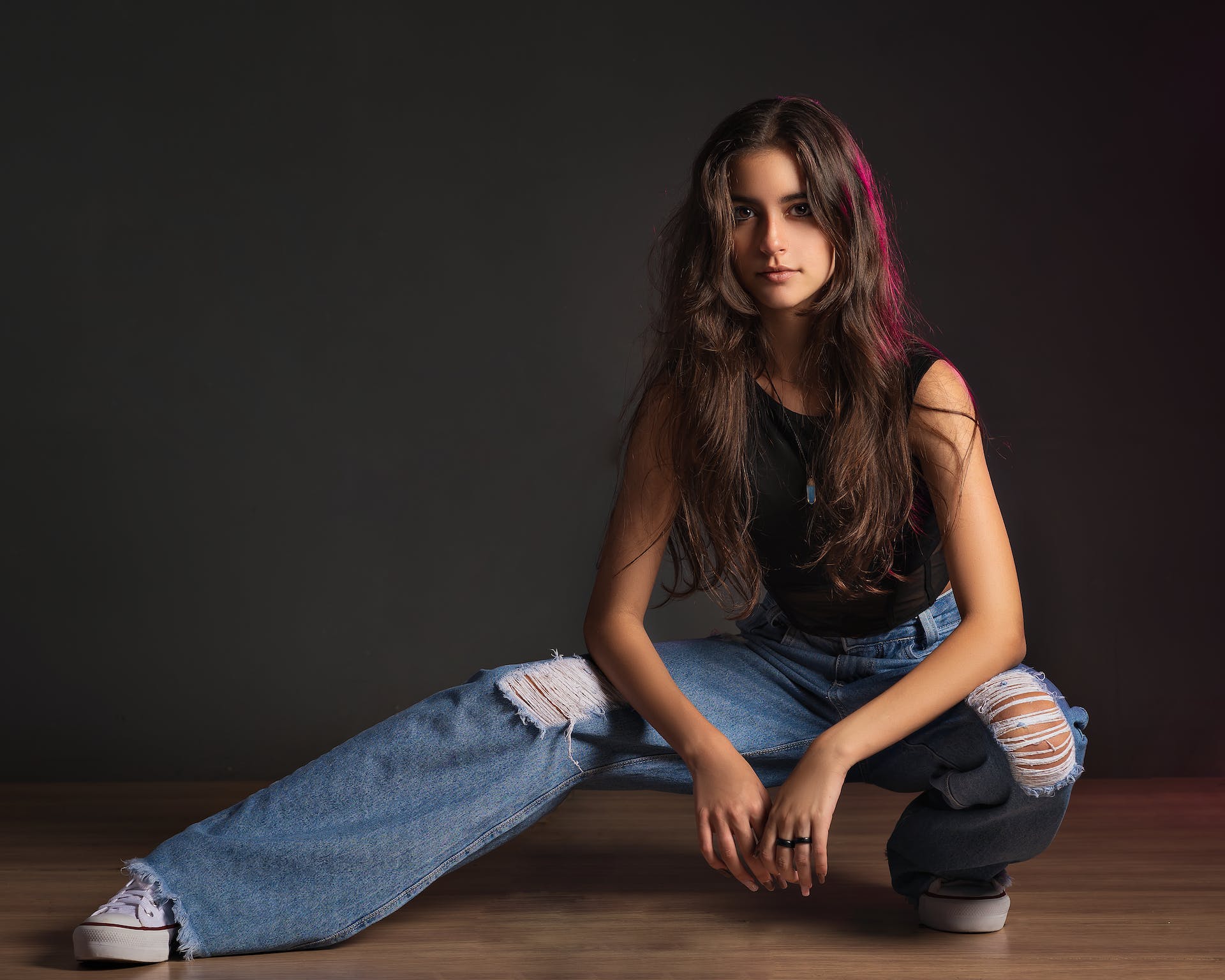 The 15 Best Fashion Ideas For An AC/DC Concert
The best outfits for an AC/DC concert are very stylish and feature amazing clothing items inspired by the rock fashion style.

If you want to be the best dressed at an AC/DC concert, wear dark colors, timeless aesthetics, and beautiful accessories to complete your look.

You are in the right place for more fashion inspiration. Keep reading to discover some of the best AC/DC concert outfit ideas that look fantastic and can help you stand out.
Panaprium is proud to be 100% independent, free of any influence, and not sponsored. We carefully handpick products from brands we trust. Thank you so much for buying something through our link, as we may earn a commission that supports us.

Band T-shirt
Wearing band merchandise is an amazing idea for most rock concerts because it gives you the opportunity to show your dedication and admiration for the performing artists.
For an AC/DC concert choose a beautiful T-shirt with the band logo. Here are over 25 second-hand apps where you can buy one for just a fraction of the retail price.



Vegan leather jacket
Vegan leather jackets are timeless clothing items that will never go out of fashion. Both women and men can wear them, they are fantastic for any rock concert, and they are also suitable for many other occasions.
You can dress a vegan leather jacket up or down, according to your needs.
Ditch real leather today! Purchase amazing fashion that is both beautiful and cruelty-free! Here are our sustainable recommendations.

Black dress
Black dresses are extremely versatile. The best black dresses are stylish, comfortable, affordable, and made from high-quality materials.
They are a great investment in your wardrobe because they can be worn all year round.
Click here to discover our selection.

Jeans
When crafting a fashionable and comfortable outfit, jeans often come to mind because they perfectly combine these two qualities.
You can wear jeans with literally anything: T-shirts, tank tops, shirts, blazers, blouses, coats, vegan leather jackets, and many more.
Buy a beautiful pair of jeans from a sustainable brand.

Flannel shirt
Flannel shirts are amazing for layering! Put on a basic T-shirt and a pair of jeans and complete your look with a stylish flannel shirt.
You will feel cozy and look attractive. Check out the best affordable American-made flannel shirts.



Red blazer
If you want to stand out from the crowd, a red blazer will make you look fabulous. Don't forget that concerts and perfect opportunities to experiment when it comes to your fashion choices!
Allow yourself to showcase your personality through your clothes and have a lot of fun doing it. Red is a very beautiful color that stands for passion and your attire will not go unnoticed!
Take a look at these beautiful and sustainable blazers.

Chunky sweater
Chunky knitwear can be both casual and dressy. Regardless which one of the two is your desired result, a chunky sweater is a fantastic choice if it's cold outside.
Wear it with a skirt for a feminine outfit. Add a pair of tights or leggings to protect your legs if it's cold outside. Guys can wear chunky sweaters too, and pairing them with black jeans is a very stylish idea.
Discover the 20 best affordable and sustainable knitwear brands.

Vegan leather pants
Rockers love leather clothes. A pair of leather pants is not only durable and comfortable but also a fashion statement.
Do it sustainably and eco-friendly and choose a pair of vegan leather pants. Don't worry about the quality! We have done a lot of research for you.
Let yourself be inspired by our selection of the best affordable and luxurious faux leather pants and choose a comfortable and breathable pair that will help you look amazing.

All-black outfits
Rock an all-black outfit to the AC/DC concert! Black clothes go with anything, especially with other black clothes!
You will save a lot of mixing and matching time, and you will also look gorgeous because no other color is more appropriate for a rock concert.
Discover 40 must-haves for the best rock fashion style wardrobe.



Denim shirt
Denim shirts are beautiful and can be a lovely addition to any wardrobe. If you love to prioritize comfort when it comes to your attire, a denim shirt can help you look stylish and highlight your best features.
Create a cute and comfy outfit with a denim shirt from one of these affordable and sustainable denim brands.



Black T-shirt
A black T-shirt is an easygoing and effortless solution that can help you put together a stylish outfit in no time. Complete your look with a pair of jeans or a skirt and a vegan leather jacket.
Click here for the best T-shirts for women and men.




Comfortable shoes
Never underestimate the importance of comfortable shoes when it comes to concerts.
If you want to have the best time you need an attractive outfit, but also a pair of shoes that provide support, protection, and comfort.
Purchase your footwear from one of these ethical and vegan shoe companies.

Crop top
Crop tops are must-haves to craft trendy looks.
Create an original and unique outfit for an AC/DC concert with a beautiful crop top that comes from a sustainable brand.



Oversized blazer
An oversized blazer is the perfect addition to any AC/DC concert outfit.
You will instantly elevate your style and look like a fashion pro!
Here are 200 sustainable brands from Europe that sell amazing fashion.

Comfortable clothes
You can show off your personality and unique style with comfortable clothes. There is no need to wear anything uncomfortable to look fantastic.
Stick to soft, breathable fabrics and cozy clothes that allow you to have the best time.
Buy amazing styles from sustainable brands that work under very high-quality standards.

Summing up
The best outfit for an AC/DC concert should be inspired by the rock fashion style. Wear a lot of black, vegan leather clothes, and interesting accessories.
Prioritize comfort in order to have a great time.
Purchase flattering clothing items in the right size for your body from sustainable brands.
If you like this article, share it with your friends!
Was this article helpful to you? Please tell us what you liked or didn't like in the comments below.
About the Author: Miruna Dulcea