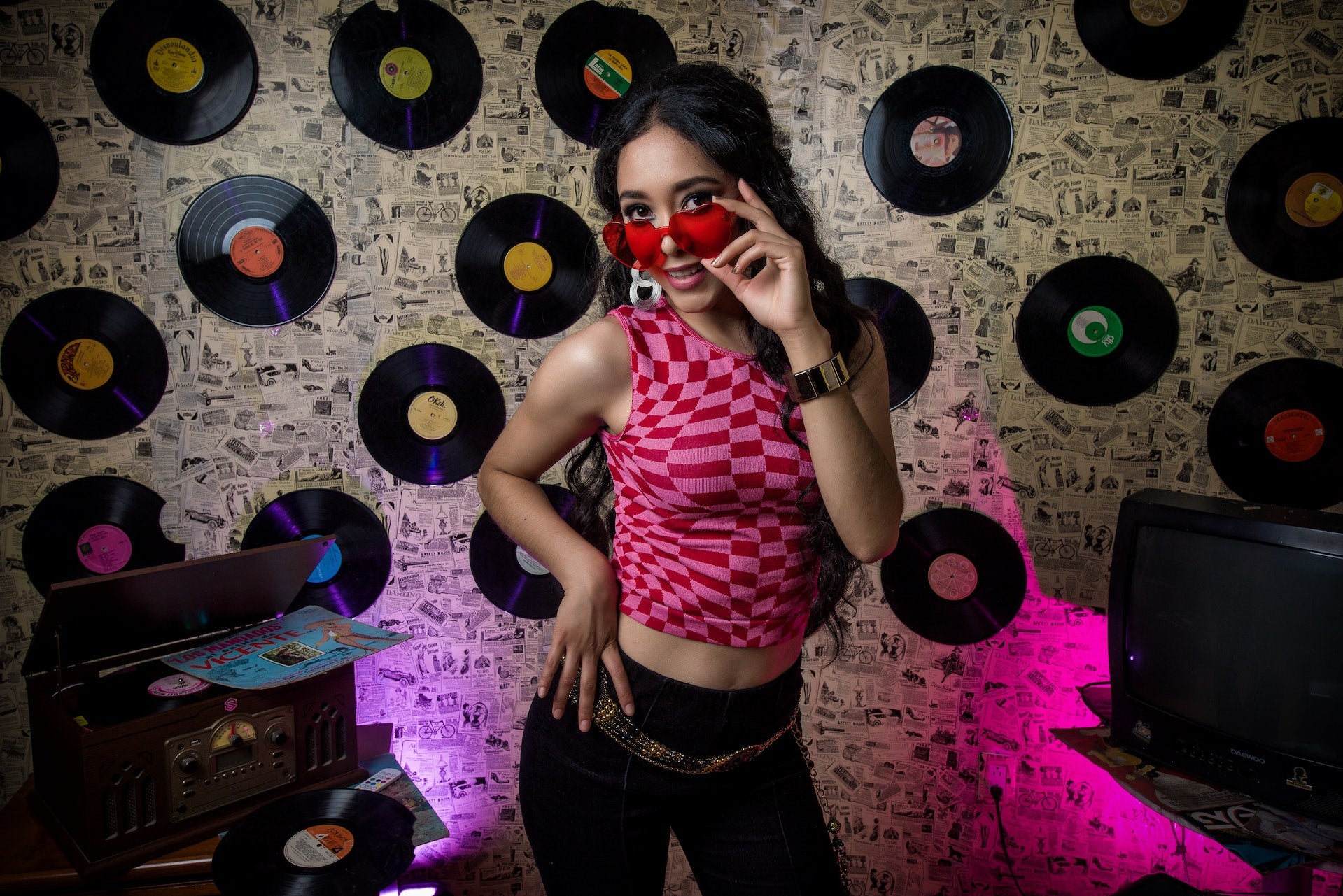 How To Dress For A 2000s-Themed Party - 15 Coolest Ideas
In the 2000s people used to rent DVDs instead of being subscribed to a streaming service to watch movies. That's just one short walk on memory lane that shows how much the world has changed since.

When it comes to fashion, we can talk for hours about the 2000s. Britney Spears, Paris Hilton, and the band Destiny's Child are just a few fashion icons of the decade.

If you are invited to a 2000s-themed party, you might be wondering what fashion trends you should bring to life.

We are here to help you nail the 2000s iconic look. Keep reading to discover our best tips.


Panaprium is proud to be 100% independent, free of any influence, and not sponsored. We carefully handpick products from brands we trust. Thank you so much for buying something through our link, as we may earn a commission that supports us.

The low-rise trend
The 2000s were a wild time when it came to trends. Low-rise jeans, denim shorts, and skirts were both fashionable and extremely controversial at the time.
This style had a huge impact on the fashion industry. Famous actresses and singers were obsessed with low-rise jeans and shorts, and teenage girls used to live in them.
The definition of cool back then, and still a fashion statement today, low-rise bottoms are a very easy way to create an outfit that screams 2000!
Take a look at these 50 affordable and sustainable denim brands to find the perfect pair of low-rise jeans or shorts for your 2000s party.


Flare jeans
Flare jeans are one of the 2000s trends that didn't stay in the past.
Still having a major moment, they can be a great investment in your wardrobe!
You can wear flare jeans with a beautiful cropped top or corset for a sexy look.  Complete your outfit with a small purse - they were so fashionable in 2000!
Let yourself be inspired by the best affordable and sustainable jeans.

Baggy clothes
Inspired by the hip hop fashion, baggy, oversized clothes were trendy back in the day.
If you want to bring the 2000s spirit to life and feel super comfortable, choose a baggy jacket and pair it with loose denim pants.
Here is our list of the best affordable and sustainable puffer jackets.



Punk fashion style
Punk fashion has been trendy since the beginning of punk music and it's here to stay!
If you want an attention-grabbing outfit that is modern and edgy, take a look at the best ethical Punk clothing brands.
There is a lot to choose from, and punk fashion is available for any budget - there are even some vintage platforms where you can shop!



Emo fashion
Emo fashion emerged in the early 2000s and is still popular today in the emo community.
Take inspiration from this fashion style and stand out with beautiful clothing and accessories that reflect your fashion knowledge.
Here are 200 European clothing brands that sell sustainable and high-quality items.

Athletic wear
Wearing gymwear as streetwear is very fashionable in 2023, but it's nothing new if you look back at the 2000s.
Wearing matching items such as a jacket and a pair of sweatpants can be very sexy.
With a well-fitted and flattering design, you can have your outfit ready in no time!
Check out our list of the best sustainable tracksuits in 2023.




Crop tops
We can't talk about the 2000s fashion without mentioning crop tops. They are beautiful and versatile and can be easily matched with other clothes.
Celebrities used to adore crop tops back then, and so should you! Be the best dressed at the party: Complete your outfit with a pair of loose pants, sports shoes, and a cap.
Learn more about sustainable crop tops from our article.



Cropped blazers
Cropped blazers may sound like a compromise between elegant and edgy.
They are fantastic for a 2000's party and if you are committed to obtaining an outfit that is beautiful and stands out at the same time, you can't go wrong with one!
Check out our article if you want to learn how to style blazers.

Sparkling details
If you are familiar with any pop stars from the 2000s, you know they loved anything sparkling.
One of the best ideas for a 2000s-themed party is to shine in a beautiful and sparkling outfit. You can choose to dress in shiny clothes head to toe, or you can stick to some gorgeous details. Both ways are perfect for a 2000s party.
Learn more about party outfits from this article.



Footwear trends
Shoes are a big chapter in the 2000s fashion.
Pointed boots, platforms, strappy sandals, metallic colors, and square-toe styles are all part of the decade's aesthetic. Embrace any of these styles and people will wonder if you own a time machine.
You can wear any of these footwear trends together with clothing trends from the 2000s, but also with modern clothes. Don't forget to add a small bag!

If you want to purchase beautiful and sustainable shoes take a look at these ethical footwear brands.

Statement belts
Pop stars made statement belts fashionable. Teenage girls all over the world embraced the trend immediately.
This means that you can easily transform any outfit into a 2000s party-appropriate one by adding the right belt.
Did you know that you can purchase ethical and vegan leather belts for affordable prices?

Fluffy vests
If it's cold outside, a vest is a great idea. Compared to a jacket, a vest lacks the sleeves and because of this, it allows more freedom of movement. Vests look great with dresses, shirts, blouses, and crop tops.
If you want to be fashionable and comfy do not hesitate to complete your outfit with a vest.
Purchase yours from a sustainable brand.

Latex clothes
Latex hugs your body in a very attractive way. It has a second-skin feeling and allows you to shine no matter what.
Many singers that were famous in the 2000s used to wear latex pants and corsets on stage. Steal their style today!
Enhance your wardrobe with some pre-loved clothing items from one of these 15 best Instagram thrift stores.




Mini skirts
Mini skirts have never stopped being sexy. Highlight your legs and impress all the guys with a beautiful mini-skirt.
Make sure it's short, add a crop top, and accessorize your outfit with cute jewelry.
The best mini skirts boost your confidence, are comfortable, affordable, and come from sustainable brands.

Eyewear trends
We have seen many eyewear trends between 2000 and 2010.
Small sunglasses were everywhere from streetwear to TV. If you watch any movies made in the 2000s, chances are actors are rocking small sunglasses.
Shutter shades are another trend that used to be literally everywhere. They are glasses that feature horizontal slots similar to window shutters. The first pair dates from the 1950s, and they went in and out of fashion a few times before their huge success in the 2000s.
Nail the look with a pair of sustainable sunglasses.
If you like this article, share it with your friends!


Was this article helpful to you? Please tell us what you liked or didn't like in the comments below.
About the Author: Miruna Dulcea