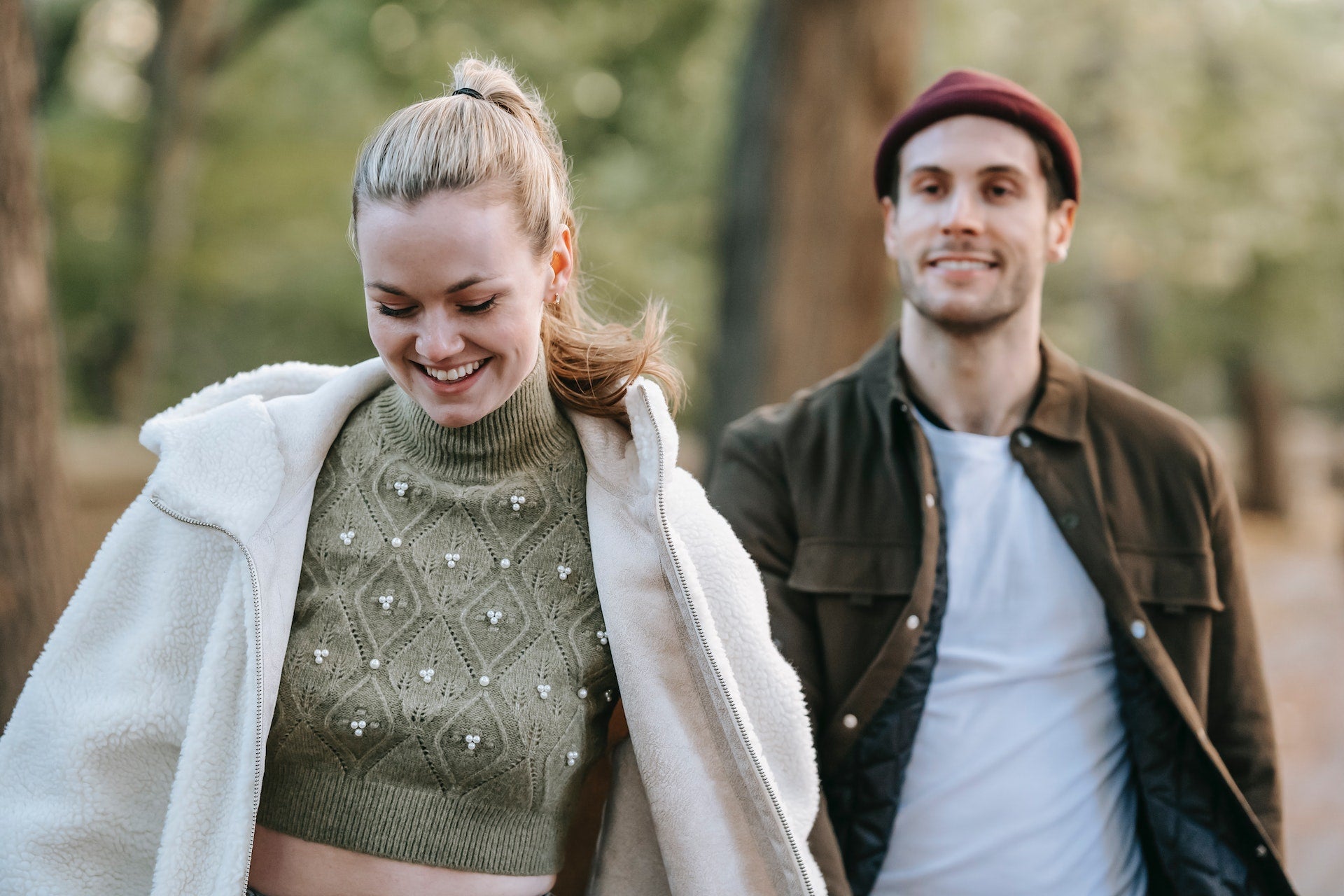 The Ultimate Guide To 15-Degree Celsius Weather Outfits
 15-degree Celsius is a common transitional temperature. In many European countries, it is the usual temperature on mid-spring and autumn days.
You should be prepared for rain, and sudden changes in temperature and dress accordingly!

We've collected accurate information to ensure that you have the best and most versatile outfits to wear in 15-degree weather, so take inspiration from our highly curated recommendations.
Panaprium is proud to be 100% independent, free of any influence, and not sponsored. We carefully handpick products from brands we trust. Thank you so much for buying something through our link, as we may earn a commission that supports us.
Jumpers
15-degree Celsius weather is ideal to wear a jumper that is neither too thin, nor too thick with a pair of jeans or your favorite skirt if you are a lady.
Make sure to also have a coat or a jacket for the chilly mornings.
Make your choice sustainable and buy your next jumper from an ethical brand.
Waterproof jackets
Such a jacket can save the day in case it gets rainy. 
Waterproof jackets are versatile and practical, so if you love a casual style, this is for you!
Make sure yours comes from an ethical brand that produces clothes under high social and environmental standards.
Trench coats
Flattering and professional-looking, trench coats are very fashionable and they represent an awesome choice for transitional weather.
And apart from looking so good, they allow you to wear your favorite outfit underneath!
Here is our selection of affordable and sustainable trench coats.
Cardigans
Cardigans will always be fashionable, and they are very easy to style. Under yours, you can wear a shirt, a basic T-shirt, or a turtleneck.
Check out the best Australian knitwear brands!
Denim jackets
Both men and women can wear denim jackets in 15-degree Celsius weather, especially if they spend most of their commuting time in a car.
If that's you, remember how cool and fashionable denim jackets are, and make sure yours comes from an ethical brand, like this one.
Blazers
If your attire needs to be professional, a blazer is a great option! Choose a thick one, that will keep you warm the whole day, and wear a nice top under it.
Take a look at our article about the best recycled blazers for women, or at the one presenting the best affordable and sustainable brands for men.
 Suits
If you want a classic, professional look for work, a suit is one of your best options.
Choose a flattering suit, in the right size for your body, from one of these sustainable brands that produce men's and women's suits under high standards.
Hoodies
If the dress code allows it, a hoodie will be a warm and comfortable choice. Wear your hoodie with jeans or sweatpants.
Make sure yours comes from an ethical brand.
Sweatshirts
Like hoodies, sweatshirts are a casual great choice for 15-degree weather. If you love relaxed outfits, think no further!
Read our article about the best sustainable sportswear brands in Europe.
Knit dresses
Be stylish with a cute knit dress. They look awesome and can be worn with your favorite jacket or coat. You can always add tights, to protect your legs from cold.
Make sure your dress is not too thick as it will be impossible to remove it throughout the day if it gets too warm.
Take a look at these beautiful knitwear brands.
Tights
Tights are very important in the colder days. They protect your legs and look very flattering. You can either choose a classic black pair or make them the pop of color your outfit needs!
Here are our best sustainable hosiery recommendations.
Sweater vests
Sweater vests are amazing clothing items that create layers in your outfit. For both men and women, we recommend wearing them with white shirts.
Now you can buy sweater vests from sustainable, eco-friendly brands.
Basic T-shirts
Affordable, comfortable, and easy to dress up or down, basic T-shirts should exist in everyone's wardrobe.
15-degree Celsius temperatures are the perfect occasions to let yourself be creative - start with a basic T-shirt, add a cardigan, your favorite jacket, trousers, or jeans, and, piece by piece, create the best outfit that suits your needs!
Take a look at these sustainable brands that create timeless pieces.
Army-inspired boots
Army-inspired boots were made fashionable by subcultures, and are today super trendy. A lot of people have successfully integrated them into their everyday outfits. 
Army-inspired boots look fantastic, are very versatile, and - great news, there are now lots of sustainable, eco-friendly options, made from vegan leather.
Elegant ankle boots
If you are wearing a skirt or a dress, choose a pair of heeled ankle boots to add even more elegance to your attire. This way, your beautiful outfit will not go unnoticed.
Buy vegan, guilt-free boots, without breaking the bank from one of these brands.
Knee-high boots
Knee-high boots are another gorgeous option.
They are cute and feminine and can be worn with a lot of clothing items. Make sure yours come from an ethical brand.
Summing up
The best way to dress in 15-degree Celsius weather depends a lot on your daily activities, but some key tips are:
Always have a clothing piece that you can easily remove and then put back on. You should expect some changes in temperature during the day, and having a coat, a blazer or a cardigan is the best way in which you can prepare.

Check the weather apps in advance and have a waterproof jacket or an umbrella if they announce rain.

Wear cute footwear that protects you. Taking care of your feet is crucial for your health!

Always look to buy basic clothes that are easy to match - this way you save a lot of time that you'd normally spend in front of the mirror trying on clothes that don't match, but also a lot of money that you'd spend on new clothes. When you no longer feel you have nothing to wear, you no longer need to keep buying. You will enjoy wearing the same basics in other seasons as well.

Do research and support with your purchases only the brands that you trust, that care about the quality of their products and about the environment.
If you liked this article, share it with your friends who might also enjoy it!
Was this article helpful to you? Please tell us what you liked or didn't like in the comments below.
About the Author: Miruna Dulcea