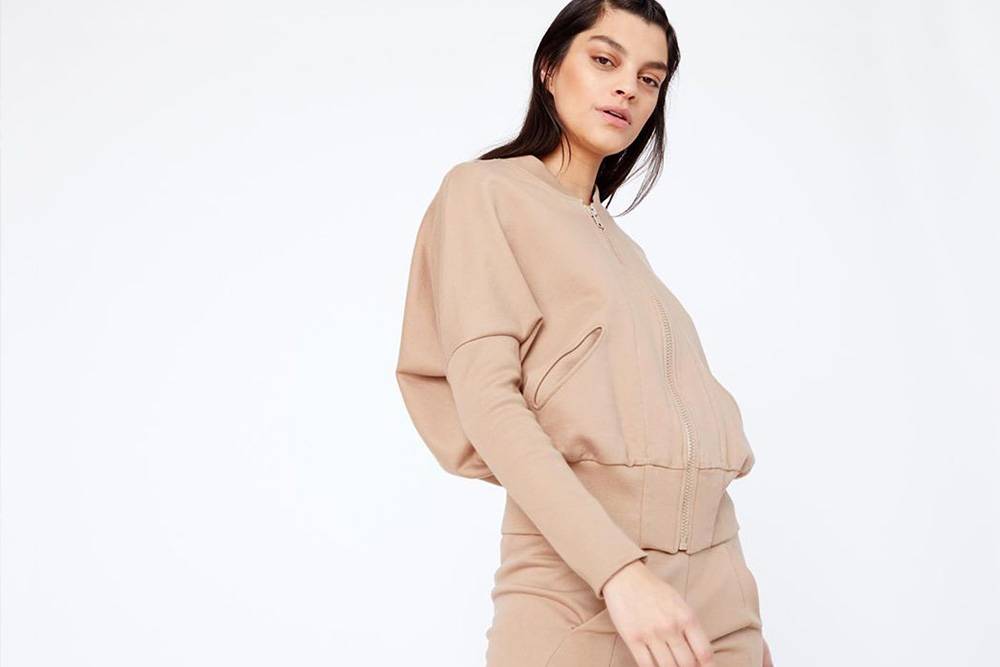 Zero Maria Cornejo is a luxury label with a conscience. Designed and produced in New York. By women for women. It was founded in 1998 by Chilean-born fashion designer Maria Cornejo.

She designs simple garments based on sophisticated cuts and angles using volume and circular shapes. She offers a modern take on luxury with timelessness and ease.

Available at more than 80 stores worldwide, the collection received high-praise from Tilda Swinton, Christy Turlington Burns, Cindy Sherman, and Michelle Obama.
Panaprium is proud to be 100% independent, free of any influence, and not sponsored. We carefully handpick products from brands we trust. Thank you so much for buying something through our link, as we may earn a commission that supports us.

Sustainability Rating: 4/10
Rating FAQ

Category: Clothing, shoes, bags, accessories

For: Women

Type: Denim, basics, dresses, sweaters, sneakers, loungewear

Style: Chic, classic, haute couture

Quality: High

Price: $$$

Sizes: XS-XL, 2-14 (US), 4-16 (UK), 32-48 (EU), 6-18 (AU)

Fabrics: Cotton, linen, lyocell, modal, viscose, acetate, polyester, nylon, spandex, acrylic, leather, wool, silk

100% Organic: No

100% Vegan: No

Ethical & Fair: Yes

Recycling: Yes

Producing country: United-States, Italy, Bolivia, Peru, China

Certifications: no certification
Sustainability Practices



"At the heart of each garment is a commitment to make desirable fashion for real women that lasts beyond a single season and become cherished items in a woman's wardrobe. Imbued with warmth, joy, and a very particular understated style, we design to make women feel good about themselves."


Zero Maria Cornejo aims to purposefully and beautifully design and manufacture products that are uncompromising in quality and value. It's committed to its social and environmental impact, using sustainable fabrics wherever possible.

Zero Maria Cornejo uses a medium proportion of organic materials such as organic cotton and linen as well as recycled polyester. It also uses some semi-synthetic fabrics made from renewable cellulose such as lyocell, modal, acetate, and viscose.

The luxury brand uses a lot of cotton without relevant certification that would verify a low impact as well as many synthetic materials such as polyester, nylon, elastane, and acrylic.

Zero Maria Cornejo produces most of its clothes in New York City's Garment District. It also manufactures its shoes and knitwear in small independent factories in Italy, Bolivia, Peru, and China.

The fashion label doesn't provide any information regarding how it chooses its network of suppliers, or how often audits are conducted to ensure social standards, living wages, good working conditions, and identify potential risk areas.

Zero Maria Cornejo doesn't use any exotic animal skin or angora fur but uses wool, leather, and silk to make some of its clothes.

These materials are obtained from animals that suffer immense pain. The fashion industry is responsible for the mass killing of animals for materialistic reasons.

No animal should have to suffer or die to make beautiful and fashionable clothing. More ethical and sustainable alternatives exist.

Sustainability Goals
Zero Maria Cornejo doesn't show any measurement of its greenhouse gas emissions, water, land, and energy use, pollution, and waste across its supply chain. It doesn't have any clear sustainability goal or timeline to improve in the future either.

Buy Here
Discover Zero Maria Cornejo's sustainable collections at zeromariacornejo.com.


Reviews And Experiences With Zero Maria Cornejo
Have you had (good) experiences with shopping at or the products of Zero Maria Cornejo? Then leave us your rating below.