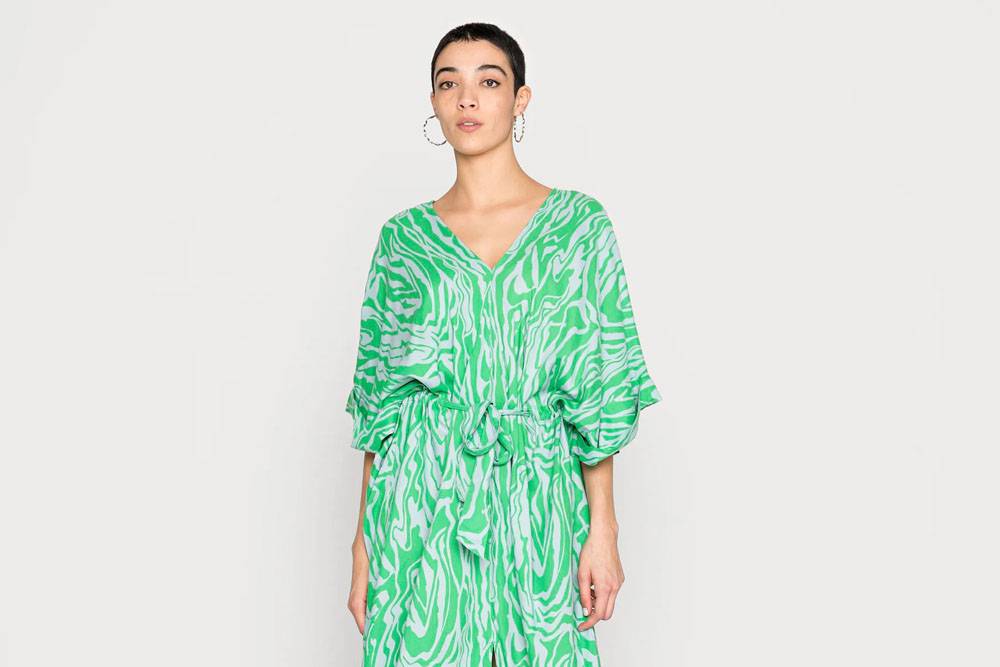 Zalando is a German online fashion retailer founded in 2008 in Berlin, Germany, by David Schneider and Robert Gentz. The European clothing-retail company offers fashion and lifestyle products from top brands.

Zalando reproduces in Europe what Zappos has achieved in online shoe and clothing retailing in the United States. It sells clothing, accessories, shoes, beauty, and jewelry for women, men, and children.

Zalando is one of the most prominent European e-commerce companies. It's an online platform offering fashion and lifestyle products to 32 million customers in 17 European countries.

Zalando calls its sustainability strategy do.MORE. It has made assessments around ethical and sustainable parameters for its brand partners mandatory.

Zalando also recently launched a new sustainable fashion collection called "Small Steps. Big Impact. by Zalando" in partnership with eight European eco-friendly clothing brands.


Panaprium is proud to be 100% independent, free of any influence, and not sponsored. We carefully handpick products from brands we trust. Thank you so much for buying something through our link, as we may earn a commission that supports us.

Sustainability Rating: 6/10
Rating FAQ

Category: Clothing, accessories, shoes, bags, jewelry

For: Women, men, children

Type: Basics, dresses, denim, knitwear, activewear, underwear, loungewear, swimwear, outerwear, nightwear, maternity, flats, sandals, heels, boots, sneakers, flip flops, slippers

Style: Casual

Quality: Medium

Price: $$

Sizes: 2XS-2XL, 0-14 (US), 2-16 (UK), 32-44 (EU), 4-18 (AU), plus size

Fabrics: Cotton, linen, hemp, ramie, jute, lyocell, modal, viscose, cupro, acetate, polyester, nylon, spandex, polyethylene, polypropylene, acrylic, neoprene, polyurethane, rubber, leather, wool, silk, down

100% Organic: No

100% Vegan: No

Ethical & Fair: No

Recycling: Yes

Producing country: N/a

Certifications: GOTS, OCS, OEKO-TEX, GRS, FSC, RCS, RDS



Sustainability Practices
Zalando is aware of its impact on the environment and takes appropriate measures with its sustainability strategy to help solve the problem.

It's committed to implementing necessary and comprehensive positive changes, aiming to become a platform for sustainable fashion with a net positive effect on people and the planet.

Zalando also boosts its efforts for circularity in fashion with an online resale platform. It encourages its customers to choose pre-owned clothing to extend the materials' lifecycle and save money and the planet.

Zalando sells clothes made from sustainable materials, such as organic cotton, linen, hemp, ramie, jute, or recycled fabrics, such as recycled polyester and regenerated nylon.

It also offers products that contain semi-synthetic fibers or regenerated cellulosic fabrics such as Tencel lyocell, modal, viscose, acetate, and cupro.

Tencel is an eco-friendly fiber made with wood pulp from sustainable forests. But only a tiny proportion of the collections offered by Zalando are environmentally friendly and sustainable.

Most of the garments available on the platform are either natural without relevant certifications, such as cotton or linen, or synthetic petroleum-based fibers such as polyester, nylon, acrylic, and more.

Zalando also sells brands that produce clothes unethically. It doesn't carefully select its partners who align with high ethical values and sustainability standards.

Zalando promotes sustainable fashion but pays little attention to the manufacturing process behind the clothes it sells.

It doesn't ensure that all its products were made under good working conditions, with decent living wages, health, safety, and other rights for workers.

Zalando doesn't list items constructed with any part or product of particular exotic animals, fur, hair, or angora. However, it sells products made from leather, wool, silk, and down feathers.

These animal-derived materials are cruel and unethical. They also harm the environment by producing greenhouse gases and wastes. More sustainable alternatives exist.



Sustainability Goals
Zalando aims to only sell eco-friendly products by 2023. It wants to improve the apparel industry as a whole. It will play a crucial role in transforming the current fashion system into a more sustainable one.

Zalando is committed to distributing only brands that care for the environment by reducing their ecological impact. 40% of its customers are choosing more sustainable fashion items.

It continues to expand its sustainable product categories, highlighting sustainability attributes: organic, natural, less packaging, forest-friendly, biodegradable, or kind to animals.

The fashion retailer will partner with many clothing brands to collect sustainability data to identify trends and explore new ways to develop solutions to drive meaningful and lasting improvement.

It has set minimum sustainability requirements for all partner brands by 2023. It aims to encourage clothing labels and retailers to implement sustainability practices.

Zalando is continuously increasing its ethical standards. It will make a sustainability assessment mandatory for brands selling on its platform. It's progress towards improving the fashion industry as a whole.


Buy Here
Discover Zalando's sustainable collections at Zalando.com.
Reviews And Experiences With Zalando
Have you had (good) experiences with shopping at or the products of Zalando? Then leave us your rating below.