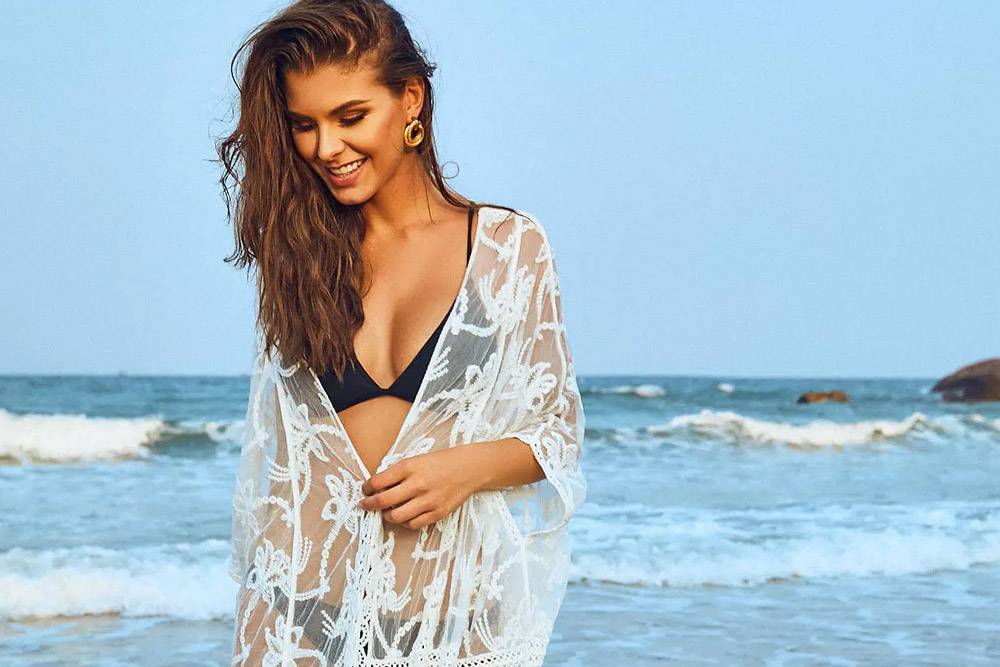 Zaful is a Chinese fashion retailer founded in 2014 by Leo Wang to offer a wide selection of trendy fashion at affordable prices. The clothing-retail company creates fast fashion for women and men.

Zaful makes clothing, accessories, shoes, swimwear, beauty, and jewelry. It operates primarily online and ships its products worldwide. It aims to become the leading online fast-fashion brand.

Zaful focuses on daring, exciting, and edgy fashion apparel. It designs and produces stylish, trendy collections to satisfy the needs of every aspiring fashionista.

Zaful is a fashion-forward women's clothing business that offers fast fashion worldwide. It shares the latest news and fashion trends with affordable apparel collections.

Zaful is a fast-fashion brand that makes trendy clothing collections at the cutting-edge of fashion. It uses top fashion data resources as an engine to provide design direction and stay agile.

Zaful is a fashion brand and online clothing retailer based in Hong Kong. It makes apparel, footwear, and accessories and offers a collection of basics, activewear, underwear, loungewear, swimwear, outerwear, bags, and accessories.


Panaprium is proud to be 100% independent, free of any influence, and not sponsored. We carefully handpick products from brands we trust. Thank you so much for buying something through our link, as we may earn a commission that supports us.

Sustainability Rating: 0/10
Rating FAQ

Category: Clothing, accessories, shoes, bags, jewelry

For: Women, men

Type: Basics, denim, knitwear, activewear, underwear, loungewear, swimwear, outerwear, sneakers, boots, sandals, heels, flats

Style: Casual

Quality: Low

Price: $

Sizes: S-L, 2-6 (US), 4-8 (UK), 34-38 (EU), 4-8 (AU), plus size

Fabrics: Cotton, linen, hemp, ramie, jute, lyocell, modal, viscose, cupro, acetate, polyester, nylon, spandex, polypropylene, acrylic, neoprene, polyurethane, rubber, leather, wool, silk, down

100% Organic: No

100% Vegan: No

Ethical & Fair: No

Recycling: No

Producing country: not transparent enough

Certifications: no certification



Sustainability Practices
Zaful is a fast-fashion brand and isn't ethical or sustainable. It only uses a tiny proportion of eco-friendly materials such as hemp, ramie, and jute, or recycled fabrics.

Most of the fabrics it uses are either natural without relevant certifications, such as cotton or linen, or synthetic petroleum-based fibers such as polyester, nylon, acrylic, and more.

Zaful also uses a small amount of semi-synthetic fibers or regenerated cellulosic fabrics such as lyocell, modal, acetate, and viscose.

Zaful isn't transparent enough and doesn't disclose its manufacturers and processing facilities on its corporate website. It has 128 suppliers around the world as partners.

Zaful manufactures its clothes in China and many other East Asian countries where human rights and labor law violations still happen every day.

The Chinese clothing retailer doesn't show any labor certification standard that would ensure good working conditions, decent living wages, health, safety, and other important rights for workers in its supply chain.

Zaful doesn't have a code of conduct that applies to its suppliers and subcontractors based on international regulations. It doesn't share any information regarding how often audits are conducted to identify potential risk areas.

Zaful doesn't use any exotic animal skin, hair, fur, or angora. But it uses leather, wool, silk, and down feathers to manufacture many of its clothing pieces.

These animal-derived materials are cruel and unethical. They also harm the environment by producing greenhouse gases and wastes. More sustainable alternatives exist.



Sustainability Goals
Zaful aims at generating a green way of manufacturing. However, it doesn't show any measurement of its greenhouse gas emissions, water usage, pollution, and waste across its supply chain. It doesn't have any clear sustainability goal or timeline to improve in the future either.
Reviews And Experiences With Zaful
Have you had (good) experiences with shopping at or the products of Zaful? Then leave us your rating below.