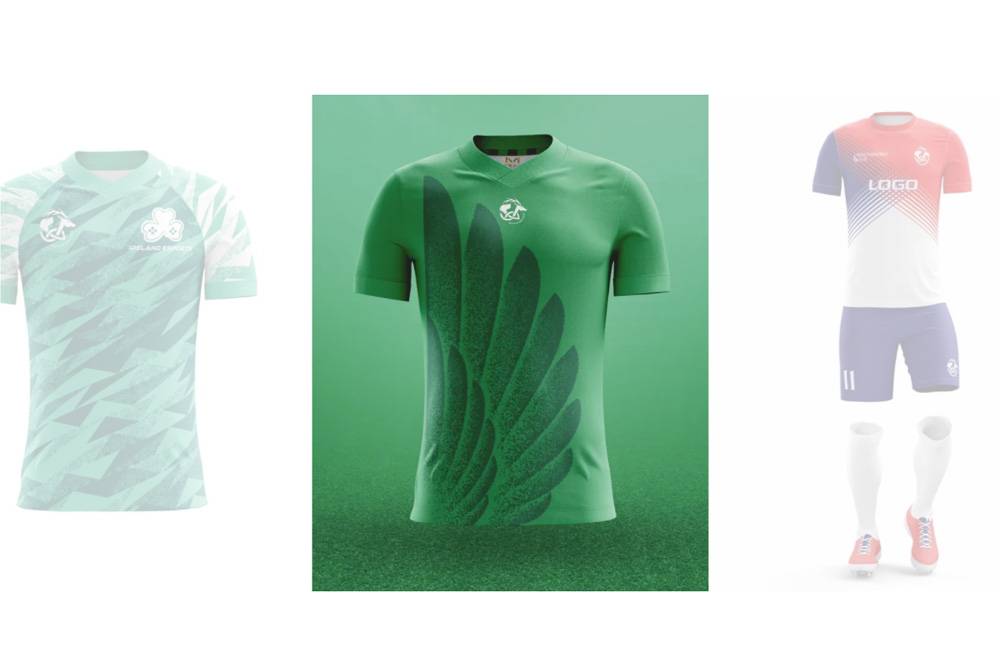 Wolfhound & Elk is a family-owned sustainable Irish sportswear company founded by Stephen Daly. He aspired to find a career with purpose after returning to Dublin in 2016.

The brand designs and manufactures performance sportswear in a substantially fair, ecological, and resource-efficient manner. It's constantly looking for more sustainable alternatives that are also high-quality.

Wolfhound & Elk is committed to educating its clients, members, students, and athletes about climate change. The company establishes itself at the forefront of sustainable sportswear and is built on social, ethical, and environmental responsibility.


Panaprium is proud to be 100% independent, free of any influence, and not sponsored. We carefully handpick products from brands we trust. Thank you so much for buying something through our link, as we may earn a commission that supports us.

Sustainability Rating: 6/10
Rating FAQ

Category: Clothing

For: Women, men, children

Type: Sportswear

Style: Casual

Quality: Medium

Price: $

Sizes: N/A

Fabrics: Polyester, spandex

100% Organic: No

100% Vegan: No

Ethical & Fair: Yes

Recycling: Yes

Producing country: Europe, not transparent enough

Certifications: OEKO-TEX, GRS



Sustainability Practices
"Standing pitch-side, watching my children play sport and realizing that their sports kit was being made in remote parts of the world from a synthetic fiber made from petroleum and coal, sparked a very clear mission. Find a way to do things better! [...] Again the goal is simple, Wolfhound was born to be an Irish sports brand that's different. A brand that loves being Irish, a brand that is committed to supporting grassroots sport and help inspire, while doing everything in an ethical and environmentally responsible way."

 - Stephen Daly, Wolfhound & Elk founder


Wolfhound & Elk makes most of its sports items with certified Oeko-Tex 100 and GRS recycled polyester (rPET) made from post-consumer waste such as PET plastic bottles. Recycled polyester is a petroleum-based and synthetic fiber. It's not the most environmentally friendly fabric but it's still better virgin polyester.

The sports brand creates all of its clothing within the European Union. It works with European fabric mills to minimize its carbon footprint and keep high ethical standards. It only uses certified suppliers from Europe, ensuring that the sourced plastic is fully traceable and people uphold the same values it does.

Wolfhound & Elk has taken time to know its partners, meet their staff, and visit their facilities. It keeps an ability to control every element of its supply chain, to maintain the highest standards, and to reduce its carbon footprint as much as possible.

However, the brand doesn't provide any information regarding audits to ensure social standards, good working conditions, and identify potential risk areas.

Wolfhound & Elk doesn't sell any clothing made from animal-derived materials at the moment but doesn't state that the brand is 100% vegan either.



Sustainability Goals
Wolfhound & Elk is constantly evolving to find more sustainable solutions. However, it doesn't show any measurement of its greenhouse gas emissions, water, land, and energy use, pollution, and waste across its supply chain. It doesn't have any clear sustainability goal or timeline to improve in the future either.



Buy Here
Discover Wolfhound & Elk sustainable collections at wolfhoundandelk.com.


Reviews And Experiences With Wolfhound & Elk
Have you had (good) experiences with shopping at or the products of Wolfhound & Elk? Then leave us your rating below.