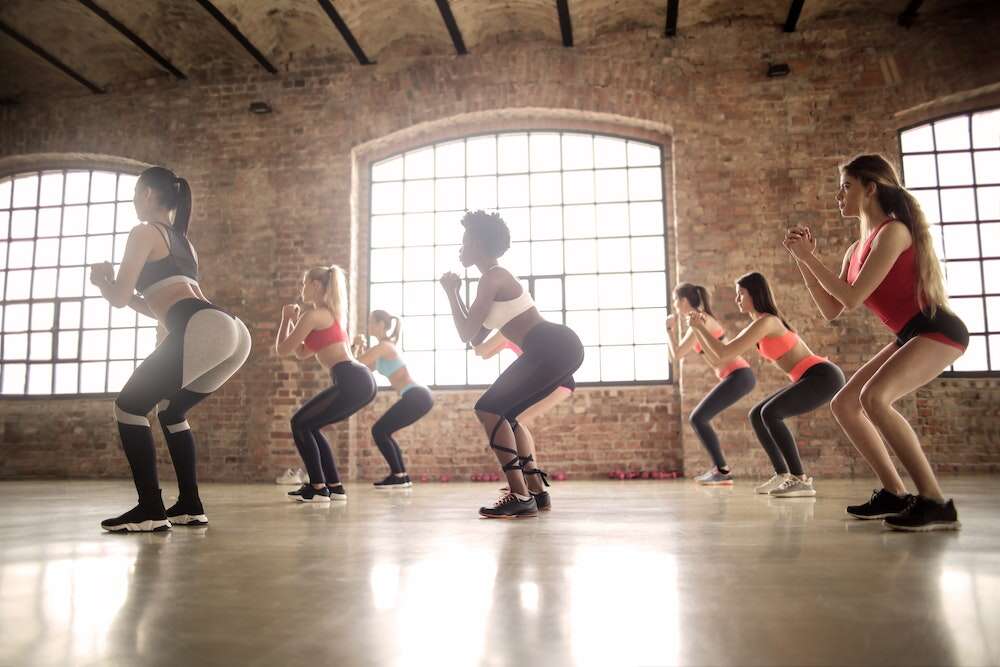 What to Wear to Zumba Class: The Ultimate Guide
Are you ready to dance your way to fitness, and look fabulous doing it? 
I prepared the ultimate guide on what to wear to your Zumba class to make you feel confident, stylish, and comfortable. 
Whether you're a beginner or a Zumba pro, your outfit choice is crucial to make the most of this high-energy workout. You need breathable, sweat-wicking clothing that lets you move freely and shows your unique personality. The typical Zumba outfit consists of fitness leggings, athletic tops, and supportive shoes. 
Grab your water bottle and dive with me into the colorful world of Zumba fashion.
Panaprium is proud to be 100% independent, free of any influence, and not sponsored. We carefully handpick products from brands we trust. Thank you so much for buying something through our link, as we may earn a commission that supports us.
Colorful workout clothes
Zumba is a fun high-energy workout that celebrates dance, and excitement.
Pick clothes with vibrant colors and bold patterns to match the fun atmosphere of your class. Wearing your favorite colorful workout clothes will boost your mood and make you stand out on the gym floor. From bright reds to cool blues, express your personality and workout in style. 
A cute sports bra
A high-impact sports bra is an absolute must for a Zumba class. You'll be jumping and dancing around for an hour or more, so you're going to need support. Invest in a good quality sports bra that combines practicality and style.
They come in a variety of shapes and colors. Choose bold colors, or stylish cutout designs to elevate your outfit. Remember to pick a breathable material and choose a design that provides enough coverage in case you decide to lose your top during class. 
Take your pick from our selection of affordable and sustainable sports bras.
A loose T-shirt 
For those days when you don't feel so confident about yourself, you might want a little more coverage. An oversized T-shirt is perfect for dancing and feeling comfortable. You could even tie a front knot to make it more flattering.
Choose a light and breathable fabric with moisture-wicking properties to keep you cool. And this is an awesome opportunity to wear that fun graphic T-shirt that you love but wouldn't dare wear anywhere else. 
Get inspired by this selection of the best affordable and sustainable graphic tees.
A stylish crop-top
Crop tops are a stylish and functional choice for Zumba classes. They are cute and flattering, and they allow you to move freely during your class. Pair your crop top with high-waisted leggings or joggers for a fashionable and comfortable look. 
Here is our selection of the best affordable and sustainable crop tops.
A tank top
A tank top is another Zumba classic. A loose or semi-fitted graphic tank top is a breathable and stylish option. Wear it over your colorful sports bra as is or with a trendy front knot.
The design possibilities are endless, ranging from wide armholes to backless tops, or fun crochet patterns. Let your personality shine on the dance floor. You could even upcycle one of your old T-shirts by cutting the sleeves.
Check out our selection of organic cotton tank tops you'll love. 
A tied overshirt
Channel your inner '90s dance party queen with a hip-hop-inspired flannel shirt tied over your sports bra or around your waist. This stylish look will accentuate your dance movements. And if the temperature rises too much, you can always drop your button shirt and just rock your sports bra underneath.
Get inspired by our selection of affordable shirts made in USA. 
High-waisted leggings 
High-waisted leggings are super functional for a Zumba class. Pick a pair with a comfortable waistband that will stay put during the whole class and won't distract you. Go all out on bold colors and eye-catching prints that will make you feel fabulous.
If you're conscious about your hips and thighs, choose leggings with all-over compression to provide support and prevent any jiggling effect. 
Here is our selection of the best affordable and organic bamboo leggings.
Biker shorts
Biker shorts are back in style in the streetwear scene and they make a comfortable and practical option for Zumba class. They offer a great combination of coverage and freedom to let you dance your heart out without getting too hot.
You can choose a colorful design or pick a black one and pair it with a fun oversized T-shirt. 
Get inspiration from our selection of the best sustainable activewear brands.
Workout mini shorts
Show off your fabulous legs with a pair of stylish mini shorts. There is no better option to keep you cool during your Zumba class. Make sure to choose a design with a comfortable tight-fitting waistband to let you dance freely.
Take your pick from our selection of affordable and cute workout shorts for women. 
Yoga pants
Wearing yoga pants to your Zumba class will let you twist, stretch, shimmy, and shake to your heart's content. Yoga pants are super comfortable. They provide excellent flexibility and they usually have a supportive waistband that stays in place as you move.
Choose bold patterns and lively colors to match the high energy of the class. 
Pick your favorite yoga pants from these 15 best sustainable yoga clothing brands from Europe.
Joggers
If you're feeling self-conscious about your legs, joggers are an excellent alternative to shorts and tight leggings. They are flexible enough to let you show off your dance moves and they add an edgy streetwear vibe to your outfit.
Remember to pick a breathable and moisture-wicking fabric like organic cotton or bamboo.
Find your perfect joggers from this selection of organic cotton sweatpants and joggers In 2023.
Harem pants
Harem pants are loose-fitting trousers that tighten at the ankles. They offer ample room for you to dance freely and provide coverage. Make sure to choose the right size to have a secure waistband and pick a light breathable fabric to keep you cool. 
Get inspired by these affordable, eco-friendly, bohemian harem pants.
The right fabric
Choosing the right fabric for your sportswear clothes can be confusing. You want breathable, comfortable fabrics like organic cotton, hemp, or bamboo. But you also need optimized moisture-wicking properties to keep you dry during your workout. 
The ideal fabric is probably one that combines organic cotton and synthetic fibers like spandex to absorb sweat.
If you want to learn more about this topic, check out our guide to choosing the right sustainable fabric for your sportswear clothes.
Fabulous dance sneakers
Pay attention to your footwear as it is the most important item in your Zumba outfit. You need comfort, flexibility, and support. 
As a beginner, you can go for your usual running shoes. They provide arch support and flexible soles. However, they often have excessive traction that could lead to twisted ankles, especially on gym floors. That's why as you start to get better and dance with more energy, you should probably invest in good-quality dance sneakers.
Choose vibrant neon colors to make a statement and dance in style from head to toe.
Find your favorite pair with our selection of the best brands For sustainable sneakers.
A stylish headband
Top off your look with a cute and colorful headband that will keep your hair out of your face and absorb any drop of perspiration. Choose a comfortable non-itchy fabric and pick a color that complements your skin tone. 
Get inspired with our selection of affordable and ethical headbands.
Now that you know what to wear to your Zumba class, don't forget these other essential items you should bring:
A reusable water bottle to keep hydrated as you dance to those high-energy beats. 

A towel to wipe off sweat and keep yourself feeling fresh.

A small snack for after the class to refuel your body, like a protein bar or a piece of fruit. 

And finally, bring your energy and best attitude! Zumba is all about having fun and enjoying the music, so be ready to let loose and shake it off.
Was this article helpful to you? Please tell us what you liked or didn't like in the comments below.
About the Author: Pauline Assoune