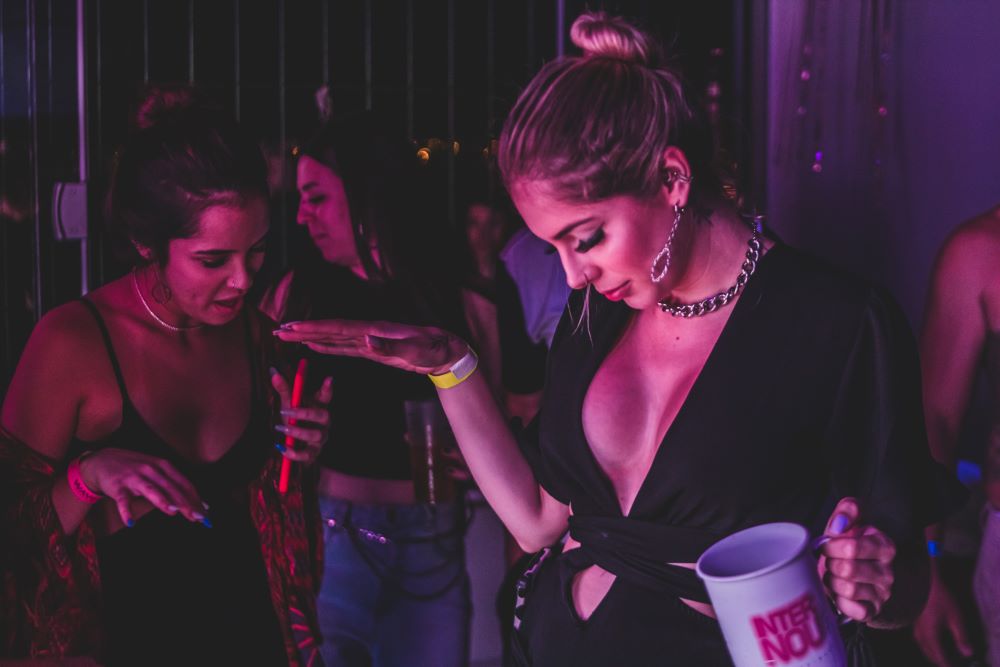 What to Wear to Ushuaïa Ibiza: 10+ Ultimate Stunning Outfits
When preparing for ann unforgettable party at Ushuaïa in Ibiza, it is essential to strike the perfect balance between style and adhering to the venue's dress code.
This upscale, world-renowned establishment is famous for its vibrant atmosphere and chic partygoers. Which makes it crucial to choose your outfit wisely.
In our article, we will present a selection of stunning outfits to help you look fabulous and ready to dance the night away. Additionally, we point out some outfit items that are either not allowed or not recommended.
Keep scrolling to discover the best tips and fun outfit ideas to ensure you have an unforgettable time at Ushuaïa while remaining in compliance with the club's dress code. So, let's dive into the dos and don'ts of dressing for a night at Ushuaïa, Ibiza!
Panaprium is proud to be 100% independent, free of any influence, and not sponsored. We carefully handpick products from brands we trust. Thank you so much for buying something through our link, as we may earn a commission that supports us.
Cool Shorts
Choose a stylish pair of high-waisted shorts in a bold or tropical print, for instance. These shorts will not only keep you cool but also make a statement on the dance floor.
Paired with a crop top or sexy blouse, they create a playful and trendy look perfect for Ibiza nightlife. Check out these amazing affordable and sustainable denim shorts. Alternatively, go for these beautiful organic cotton shorts. 
Summer Dresses
Opt for a breezy, flowy summer dress adorned with patterns or colors that scream Ibiza. Its lightweight fabric allows you to move freely and dance the night away while radiating a carefree and party-ready vibe.
Here are the 20 best affordable sexy casual summer dresses for 2023. 
Accessorize the outfit with a statement belt or jewelry that is inspired by Ibiza's casual and party vibe. To complete the outfit, wear a pair of stylish sunglasses.
Sunglasses
Do not forget to accessorize with oversized, glamorous sunglasses. These not only protect your eyes from the dazzling Ibiza sun but also add a touch of sophistication and allure to your outfit.
Check out these most affordable and sustainable sunglasses. 
Cute Maxi Dresses
For a more elegant approach, go for a long maxi dress with a daring slit. Choose one with a white-island-inspired print.
Create an enchanting yet comfortable ensemble perfect for the Ibiza nightclub scene. Here are some amazing affordable maxi dresses made in the USA. 
Flirty Skirts
A flirty high-waisted skirt, whether it is flowy or form-fitting, is a great choice. Paired with an off-shoulder crop top or fun, sexy blouse, it forms a fashionable and comfortable combination, allowing you to dance the night away in style.
Opt for white skirts to pay tribute to "the White Island" as Ibiza is otherwise known. Discover the most amazing styling tips for white skirts.
Fun Sexy Blouses and Tops
Opt for fun, sexy blouses that can be paired with skirts or shorts for a more sophisticated yet playful appearance.
Look for styles with daring necklines, open-back designs, or bold patterns to stand out on the dance floor. Make sure to check out the 15 best affordable, ethical, and sustainable blouses we have selected just for you. 
Stylish Hats
Bring a wide-brimmed sun hat, perhaps a stylish fedora or a chic straw hat. These not only protect you from the sun but also elevate your beachy vibe, giving your outfit a touch of sophistication and summery charm.
Espadrilles
Stay comfortable with espadrille sandals, ideal for dancing the night away. These shoes merge comfort and style perfectly, in line with the casual dress code, while allowing you to party without discomfort. Discover 10+ best affordable, vegan, and sustainable espadrilles. 
Statement Jewelry
Enhance your outfit's overall look with a captivating statement necklace, bracelets, or earrings. Whether these pieces are chunky, colorful, or intricate, they can serve as a focal point of your ensemble.
A statement necklace enhances your overall look while drawing attention to your neck and neckline. Pick an Ibiza-themed bracelet and earrings to fully embrace the island vibe while grooving to the music on the dancefloor.
For more inspiration, check out the 15 best sustainable jewelry brands you need to know. 
Cute Crop Tops
Elevate your outfit's sexiness with trendy crop tops. These versatile pieces can be paired with high-waisted shorts or skirts, adding a flirty and youthful touch to your look.
Go for one-shoulder, off-the-shoulder crop tops, or crop tops in vibrant colors. Let the creative juices run as you come up with an outfit that is going to turn heads.
Discover our extensive selection of the best affordable and sustainable crop tops. And check out amazing outfits and styling tips on what to wear over a crop top. 
Avoid these Items when Visiting Ushuaïa, Ibiza
Flip-Flops
Ushuaïa is a trendy and upscale nightclub, and flip-flops are typically not permitted.
They are considered too casual for the atmosphere, and you will be denied entry if you are wearing them. Opt for more stylish footwear like espadrilles, or closed-toe shoes.
Athletic Wear
Avoid wearing gym or sports attire, including sweatpants, gym shorts, and athletic sneakers. Choose stylish and more upscale options instead.
Ushuaïa has a fashionable and party-oriented ambiance, and athletic wear does not fit the dress code. 
Large Backpacks or Bags
While it is important to carry your essentials, oversized backpacks or bags are not advisable.
They can be cumbersome on a crowded dance floor and are generally not allowed in upscale nightclubs. Opt for a chic and compact clutch or a crossbody bag to carry your essentials.
Ripped or Torn Clothing
Although distressed fashion is trendy in many settings, overly ripped or torn clothing is generally not suitable for upscale nightclubs like Ushuaïa.
They may be considered too casual or inappropriate for the venue's ambiance. Choose outfits with a more polished and put-together look.
Offensive or Inappropriate Graphics
Avoid wearing clothing with offensive language or graphics, as this is generally discouraged in most establishments.
Ushuaïa upholds a certain level of decorum, and it is best to opt for attire that is fun and stylish without being disrespectful or offensive to others.
Was this article helpful to you? Please tell us what you liked or didn't like in the comments below.
About the Author: Gohar Davtyan