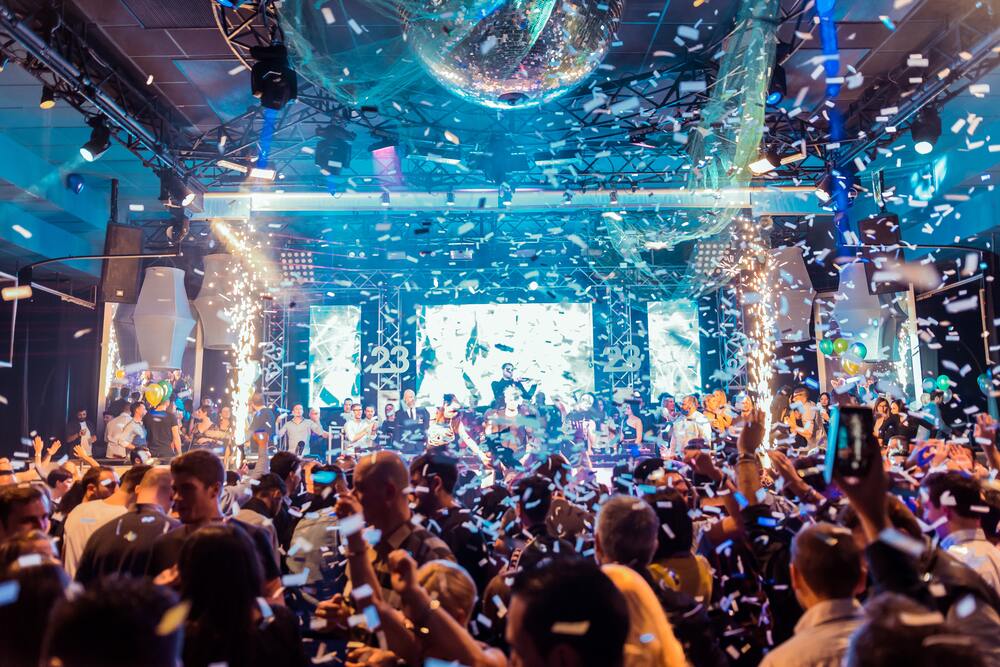 What to Wear to Homecoming (20+ Amazing Looks)
It's that time of year to start looking for your picture-perfect homecoming outfit again. People are already getting their plans and outfits together as they look forward to the big night. For most students, homecoming is a chance to have fun, dress up nicely, or even charm that one person you have been admiring.
But are you sure about what to wear on that day? Deciding what to wear can be difficult, especially if you plan to attend prom later in the year. While some students wait until the last minute, others plan their outfits weeks and even months before the event. Regardless, you want to look your best since this is your big night.
Typically girls wear short dresses to homecoming since long formal dresses are saved for prom. Go for a tight-fitted short dress embellished with detail that is cute and acceptable to the dress code at school. Alternatively, you can wear dress pants with pockets or fully beaded short dresses. And then complete the stylish look with makeup, simple jewelry, a lovely hairstyle, and flats or low heels!
The most crucial thing to remember is to understand your body type. Because not everyone looks nice in the same dresses, go for dresses that fit your figure and make you feel fabulous. After all, the dance will take a couple of hours, so you'll want to be comfortable in whatever you wear.
For guys, a button-up shirt with khakis or dress slacks, a bow tie or tie, dress shoes, and maybe a vest will do the job. Alternatively, sub in the "suit and no tie" style. Wear an Italian-made suit, a white dress shirt (ideally with a solid design), and either dress shoes or sneakers.
Our mission is to have you feeling confident and hot when you're breaking it down on the dance floor. So we list 20+ most unique and standout ways to dress up for homecoming.
Let's dive right in.
Panaprium is proud to be 100% independent, free of any influence, and not sponsored. We carefully handpick products from brands we trust. Thank you so much for buying something through our link, as we may earn a commission that supports us.
For girls
Sequins
If you want to make a statement at the event, sequins are your best bet. They will make you the star of a celestial-themed homecoming event and add glamor to your style. Semi-formal pants or dresses are a great way to incorporate sequins into your outlook. Consider adding stacked rings or layered necklaces to complete your look.
Here is our selection of the best affordable, vegan, and sustainable heels to wear for homecoming.
Old Hollywood
Why not go for a vintage-inspired outfit that screams "Old Hollywood elegance?" A unique retro gown, perhaps? It is ideal for schools with formal dress codes. Exotic maxi dresses in satin or velvet fabric are also excellent options. Or you can opt for white, black, red, or gold styles.
Are you interested in Vintage clothing? Check out these 50+ best Online Thrift Stores for affordable vintage fashion.
Dress pants or a skirt
Another outfit that will transform your look from casual to formal casual is dress pants. This is particularly ideal for ladies who don't fancy dresses. Dress pants are available in different materials and styles too. Meaning you have a lot of room for experimentation. You can try maroon dress pants, which match the rest of your clothing. Avoid neon colors.
Satin slip dress
Satin slip dresses are hot at the moment. Most of them are designed from satin or silk and feature a silhouette. You can wear them alone or layered with a jacket, or long black sustainable blazer, and edgy strappy sandals. Spice up your look with unique jewelry and a black leather clutch, and you are good to go.
Go sheer
Consider a sheer dress or shirt to add sensuality to your style. It is an excellent way to show your skin without revealing too much. To make it look proper, ensure you have something underneath.
You can air a flared, flowy skirt with a black lace sheer shirt for a sophisticated look and add a small black clutch and heels.
Sweater dress
Sweater dresses are a plus-size angel's best friend. They hug your body and highlight your best features. Instead of a thick woolen fabric, go for something light and beautiful. Wear a mix of bright and dark colors to hide your flabby waist. To appear stunning, wear nice lingerie beneath this outfit.
Check out our selection of cheap and cute sweater dresses you need to own
Embroidered dresses and tops
Embroidered outfits are trendy now and may give a luxurious touch to your outfit. Choose a white fitted midi dress with red embroidery. You can pair it with a white or red handbag and red heels.
Jumpsuit
A jumpsuit is another alternative if you do not wish to wear a dress to a homecoming dance. Jumpsuits are fun and flirtatious and come in several designs and materials. Wear a black or nude lace jumpsuit with neutral heels for a more formal appearance.
For inspiration, check out our selection of the best organic cotton jumpsuits in 2023.
Animal print dresses

 
Animal prints are always in style, so don't be afraid to get 'wild' with a cheetah, tiger, leopard, or zebra homecoming look. You can also try animal print heels with a solid dress in black or green.
Fit-and-flare dress
If you want a dress that's both flattering and fun, try a fit-and-flare dress. The dress is often fitted in the bodice and then flares out at the waist, creating a lively and flirty design. Pair a black fit and flare dress with heels.
Two-piece dress

Throw on a two-piece dress for your homecoming dance if you want to do something out of the ordinary. Not only is the appearance really trendy and striking, but you'll also feel completely elegant. The matching set will give your outfit an unmistakable chic touch. Pair a body-hugging crop top with a long skirt for a sleek and sophisticated style.
Cocktail dress
Go for a short cocktail dress If you don't want a more formal look. The dresses come in various colors and designs; they can be long-sleeved, one-shoulder, or even strapless.
Because the dress is short, you can get away with a lot of decorations because it is semi-formal. Look for silks and laces to ensure the dress is sufficiently formal, and accessorize with attractive heels and unique accessories.
And the best part is that you can either buy one or rent one if you can't afford it. If you opt for the latter, check out these 20+ best places to Rent cocktail dresses near you.
A short or cropped jumpsuit
For homecoming, a short or cropped jumpsuit can be a terrific option. It accentuates your legs and may be dressed down or up depending on the occasion. Pair it with showy heels, such as gold strappy sandals, and a matching handbag for a more formal appearance.
Flats or short-heeled shoes
Girls love high heels because they are attractive and sexy. However, high heels are not for every girl or woman. If you usually feel clumsy and awkward wearing them, look for an alternative. You definitely do not want to fall and humiliate yourself at such an event.
Short heels and flats can also be attractive, provided you choose the right ones. Go for those that complement your accessories and dress.
For guys
A suit without a tie
Ditch the tie to soften the classic official look for men. Choose a suit with a comfortable fit and no unique features, such as a tuxedo stripe or coattails on the pants. You'll look amazing with a clean, conventional suit jacket and pants combo combined with a patterned or white button-down shirt. Although dress shoes are the natural choice for this appearance, you can add flare by throwing in clean, trendy sneakers.
A dark suit with a neutral print
Choose a black suit with a neutral pattern to add a touch of sophistication to your look without going crazy. The navy and white color palettes keep things understated but fashionable.
Double-breasted jacket
The double-breasted jacket is a unique yet effective design statement for guys seeking timeless composure. This is especially useful for those who do not consider themselves suit-wearing individuals yet need to look polished.
Modern fit-suit outfits
Another alternative for guys who do not fancy suits is to wear modern fit-sit outfits. Many different unconventional suit styles might appeal to you. They feature a distinct pattern or a rare hue, such as a vivid green. Another option is to wear a patterned dress shirt, such as a geometric or floral design.
Formal tuxedo outfit 
How you dress should also be determined by the timing of the event.  So, if it is going to take place at night, a classy tuxedo suit would be great. Pair it with a fashionable watch, a pair of formal shoes, and fine-quality cufflinks with the tuxedo further enhance your homecoming look.
Accessorizing  
Remember to accessorize! A good belt or watch may really make your outfit stand out. Don't forget your bow tie if you want a more formal look. Whatever you choose to wear, be sure you are comfortable in it. After all, homecoming is all about having a good time!
Additional tips and tricks for what to wear to homecoming
For girls
Make a statement with your shoes
If you go for a lowkey outfit like a jumpsuit, a simple dress, or any other minimalist outfit, pair it with strappy sandals or daring pumps in bright colors. Also, try playing with velvet, feathers, or patent leather. Polka dots, stripes, and floral are also fine.
However, if your homecoming outfit screams and you want to tone it down a bit, go for a pair of black or nude shoes. They'll blend in with your look and skin.
Go for a dress that flatters you
Because your body type is unique, try on several styles and alternatives. Don't be disappointed if something you like doesn't fit right since this happens to every girl. Instead, use the ideas in this guide to narrow down on a style that will make you feel like the real babe you are!
Consult your date
If you want to leave the person you're going with stunned, ask for his opinion on your wardrobe. Keep this information in mind and see if you can combine their thoughts and yours.
Focus on accessories
Did you know that getting the hair and makeup appearance you desire for homecoming may draw more attention than your outfit?  Choose shoes, necklaces, bracelets, and rings that complement your glitz level.
For inspiration, check out our selection of the best affordable and sustainable hair accessories
Avoid longer dresses
Long dresses are typically worn to prom. So avoid any long-train gowns or dresses that reach your ankles. Instead, wear shorter dresses to homecoming since they strike the proper tone for a formal-casual occasion.
Sweatpants are a big NO
Although the colder weather may drive you to slip on sweatpants, you should avoid doing so. Sweatpants are only appropriate for informal events. They're baggy and comfy but not suited for formal-casual occasions like a homecoming. 
Be aware of the dress material
Try not to go for a dress made of thick materials. It can be heavy and hot, making you sweat too much. Instead, go for lightweight fabrics like lace, stretch crepe, satin, or chiffon. Also, If you wear anything, see me through, ensure you have something underneath to make it appropriate. 
For guys
Avoid jeans
Because the homecoming is a formal or semi-formal function, you should not wear jeans. This is your opportunity to dress up, so consider wearing a classic pair of trousers.
Do wear elegant pants
You can pick elegant pair of classic chino pants or khakis. Pair them with a button-down and a necktie or tie. If you are not sure where to start, check out this piece: 15 Best Affordable Chinos & Khakis Made In The USA
Forget about sportswear
Muscle tanks and tank tops are not ideal for an occasion like a homecoming. You might get hot, but you'll look awkward with workout clothes at a formal or semi-formal event like this.
Match your date
If you wear a three-piece suit or tux, it's a good idea to match your vest, tie, pocket square, and accessories to her dress. If she is wearing a suit, go for a matching look or throw in two different suit colors with coordinating accessories.
Go create unforgettable memories elegantly!
Homecoming is a semi-formal event, so dressing up might be tricky at times. By following the ideas above, you can pick the right attire to dazzle during homecoming while still allowing room to shine at prom.
The most important thing about homecoming, however, is to have fun. This dance represents the start of a new school year. Spend it with your pals and have fun while feeling confident, fashionable, and elegant!
Was this article helpful to you? Please tell us what you liked or didn't like in the comments below.
About the Author: Geri M. Vin