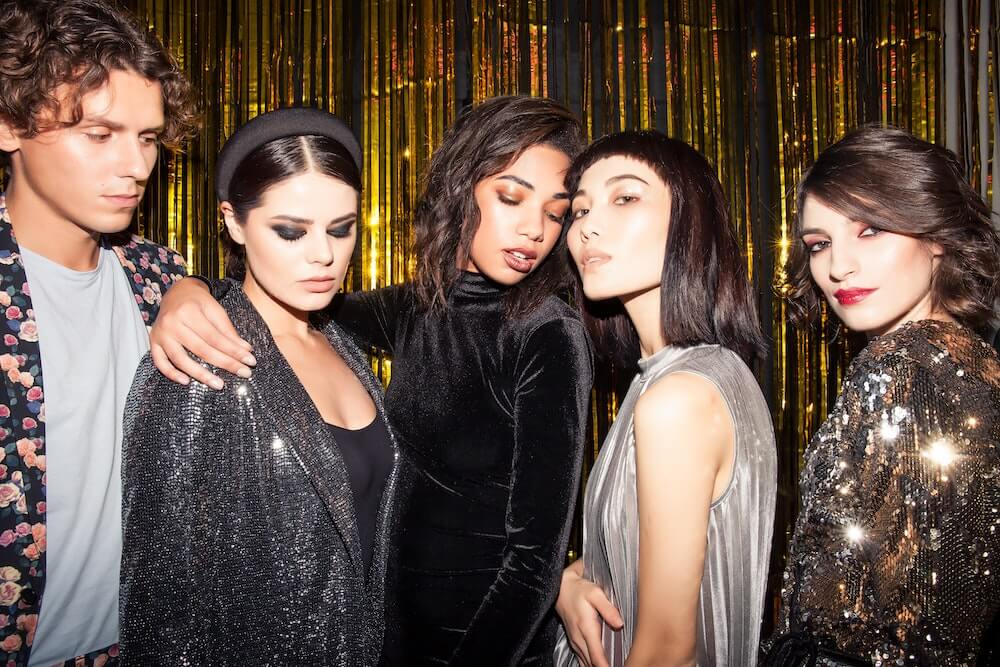 15+ Great Fashion Suggestions for a Techno Party
Whether you're in Berlin, Detroit, or Barcelona, few thrills in life can match the passion and excitement of going to a techno party. This is especially true when you are lost in the moment, caught up in the rhythm and melodies of a cracking tune. 
As part of the counter-culture, techno music and its devotees have developed their taste in clothes well. Doormen can be rather ungenerous and will simply not let you into the club if you don't match their high fashion standards. 
Meeting them can be tricky, however, as techno fashion is not particularly flashy. That's why it's important to make sure that you are making a big statement while keeping it understated. Techno dancing is also physically demanding, so you should also make sure you are comfortable. 
Need help on what to wear? The subsequent guide has the full lowdown on what to wear — and what to avoid — when going to a techno party. 
Panaprium is proud to be 100% independent, free of any influence, and not sponsored. We carefully handpick products from brands we trust. Thank you so much for buying something through our link, as we may earn a commission that supports us.
Black Jeans
Black clothing is the preferred look for anyone going to a techno party, so it makes sense to build your wardrobe around a killer pair of black jeans. This way you will be certain to fit into the crowd. 
Check out our long list of the best affordable and sustainable black denim jeans. 
Black Workout Leggings
Dancing to hard techno for hours on end is the closest many people get to exercising while technically partying. To avoid sweating too much, you can match a pair of great workout leggings with some shorts. 
Here is our list of the best affordable workout leggings with side pockets. 
A Simple T-Shirt
If you want to go for a timeless look that will maximize your chances of getting allowed into the club, pair black trousers with a simple, preferably black, T-Shirt. Make sure that it fits tightly on the chest to accentuate the shape of your body.
Here are our picks for the best organic cotton T-shirts made in Canada. 
A Pair of Statement Earrings
Techno clubs might be places for simple, stylish clothing, but this doesn't mean that you have to forego flair altogether. One way to add that touch of class is by investing in a pair of statement earrings.
We have the best affordable and sustainable earring brands. 
A Vegan Leather Jacket
As previously stated, black and functional clothes are the name of the game when getting into a techno party. One way to certainly look the part is to adorn that with an excellent vegan leather jacket. 
These are the best affordable vegan leather jackets in 2023. 
A Strong Small Purse or Bag
Whether it's your phone, wallet, or keys, making sure you keep your valuables safe while partying is essential. Keep them in a cozy place courtesy of a strong small purse or bag that isn't too burdensome to have on your person while partying.
Check out our list of the best affordable vegan leather bags and purses. 
A Meaningful Necklace
Many people treat techno as a religion, going to clubs to find themselves. That's why it's important to wear things that are meaningful to you, such as a favorite necklace.  
Learn more from our list of the best affordable and sustainable necklace brands. 
High Boots
To make a true statement on the dance floor and to be easily noticed, it's worth buying a fantastic pair of high boots. Just make sure to wear them a little first so that you will be able to remain comfortable.

We have a selection of the best affordable vegan leather boots in 2023. 
Sports Bra
As mentioned earlier in this article, techno clubs can often be dark and sweaty places. Women should aim for optimum comfort in this scenario by opting for a well-fitted sports bra. 
Check out our list of the best affordable and sustainable sports bras. 
Comfortable Sneakers
To make sure that you don't get nasty blisters on your feet from dancing too much, it's certainly worth buying a pair of comfortable sneakers. Just ensure that they are in a dark color so they don't look too sporty, and you will have a better chance of being allowed in the club. 
You can learn more by checking out our selection of the best brands for sustainable sneakers in Europe.  
A Cute Crop Top
To show off your body while also staying in line with the techno dress code, wearing a cute crop top paired with a strong jacket is certainly a great option.

These are our suggestions for the best affordable and sustainable crop tops. 
Short Socks
To stay comfortable while dancing on your feet for hours on end, it's important to have the right pair of socks. Look for the shortest socks possible so you will not get an uncomfortable sweat on your feet.

Check out our list of the best affordable, sustainable, and organic socks. 
Fantastic Sunglasses
While techno parties usually happen at night, they are known for their long endurance periods. This means that if you manage to make it until morning, then you certainly need a fantastic pair of sunglasses to protect against the rising sun.

Learn more from our list of the best affordable and sustainable sunglasses. 
A Functional Hair Tie
For women and men with long hair, you don't want your locks to get in the way of the party. That's why it is certainly a smart idea to invest in a functional hair tie that allows you to focus solely on dancing. 
These are the best affordable and eco-friendly hair ties. 
Keep It Simple
Techno, like the music, which is extremely beat-heavy, is all about keeping things as simple as possible. This is certainly how you should approach your fashion choices before going to your local club as well. By keeping it as low-key and understated as you can, you will surely make it into the club and have a great night. 
To help you get into the techno mood, here is our list of the best thrift stores in Berlin for affordable vintage. 
Was this article helpful to you? Please tell us what you liked or didn't like in the comments below.
About the Author: Redmond Bacon