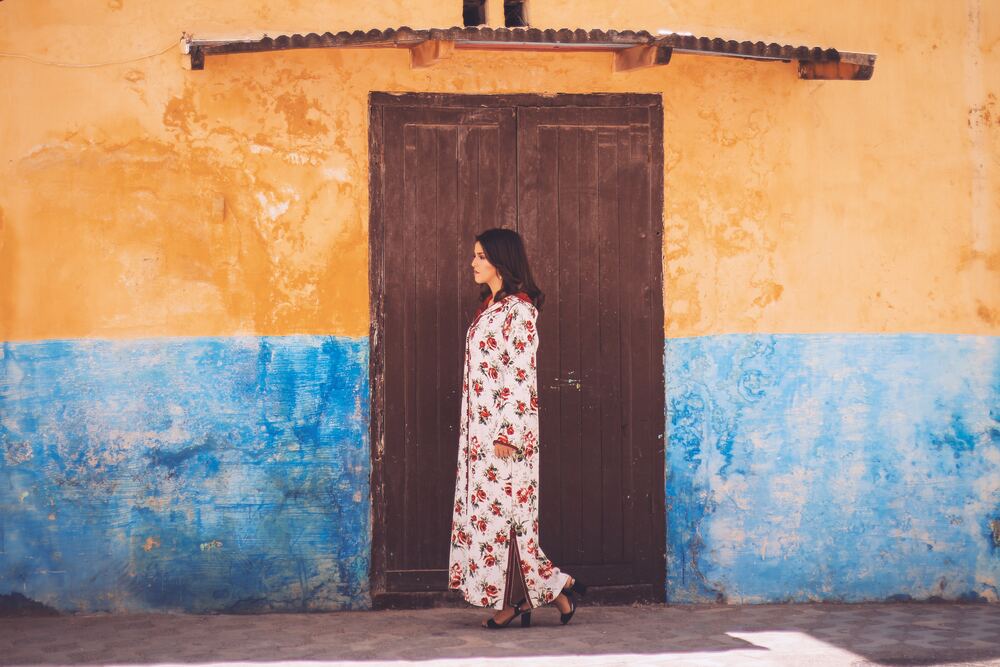 The Ultimate Guide To Outfits To Wear In Morocco
Morocco has a rich culture and history, and its fashion reflects this diversity. With a mix of traditional and modern styles, knowing what to wear in Morocco can be difficult. The country has a conservative dress code, especially in religious and conservative areas, but it also allows for some creativity and individuality.
In tourist destinations, women dress anything from burkas to crop tops. I strongly advise striking a balance between respecting local customs and wearing more modest clothing. Harassment on the streets is common, and whether you like it or not, the respect and attention that you receive will be determined by what you wear.
In this guide, I will explore different outfits that can be worn in Morocco, taking into account the cultural and social norms of the country.
Want to look and feel fabulous on your adventure in Morocco? Read on!
Panaprium is proud to be 100% independent, free of any influence, and not sponsored. We carefully handpick products from brands we trust. Thank you so much for buying something through our link, as we may earn a commission that supports us.
Lightweight blouse
The weather in Morocco can be unpredictable, with temperatures ranging from the low 70s to over 100 degrees Fahrenheit (25 to 38 degrees Celsius). To be comfortable and protect yourself from sunburn, it's best to wear lightweight clothing made of cotton or linen that breathes well when you're moving around.
So a light blouse is a must-have for any daytime outfit. You can pair it with wide-legged pants to help keep you cool while still looking stylish and feminine.
Here is our selection of affordable, ethical, and sustainable blouses.
Maxi dresses
Maxi dresses are another great option for wearing in Morocco during the day because they're breezy and allow air to flow through them easily--perfect for hot climates! Here is our selection of the best affordable maxi dresses.
Kaftans
Kaftans are another option for those looking for something light but still want to look put together in public spaces like cafes or restaurants (or even just when sitting on your hotel balcony).
A kaftan is a traditional Moroccan dress perfect for casual and formal occasions. It is comfortable, lightweight, and comes in various colors and materials.
Embroidered dress
This is a great evening outfit to show Morocco's stunning embroidery and intricate designs. You can find embroidered dresses in the souks (markets) or at boutiques such as Souk Attarine in Marrakech, where they'll be more expensive than if you buy them at a market.
If you want to buy one here, make sure it's vintage and made by hand rather than machine-made; otherwise, it won't be worth the price tag!
Tunic
These are loose-fitting tops that go down past your waistline--you'll often see women wearing them with leggings or jeans underneath, so they're not too revealing when sitting down!
They come in many styles, from plain shirts with long sleeves to elaborate lace pieces from Fez that cost thousands of dollars each! If this seems too much money for something so simple, stick with something basic like white linen instead.
Shoe

o

ptions
If you're traveling to Morocco, you'll want to pack a pair of comfortable shoes. The terrain can be uneven and rocky, so wearing something with traction is best. Sandals are also popular in Morocco because they're easy to slip on and off when entering mosques or other holy places where footwear isn't required.
 If you're hiking or exploring caves, sneakers provide better support than sandals or espadrilles (canvas shoes). If you plan on doing some serious sightseeing while in Morocco, consider bringing along boots as well; they'll help keep your feet warm in the winter months and dry during rainy days!
Wide-brimmed hat
A wide-brimmed hat is a great accessory to have with you in Morocco, especially if you're going during the summer months. The sun can be intense and relentless, so you must protect yourself from it!
Interested in environment-friendly products? Check out these beautiful hats by Tiempo De Zafra, created from waste
Sunglasses
Sunglasses are another must-have accessory for your trip to Morocco. They'll help keep those rays out of your eyes while adding some style points when paired with an outfit (or just by themselves).
Scarf
A scarf can come in handy when traveling around Morocco--it can be used as a shawl or wrap on cool nights and days, as well as an added layer during colder months. You may even want two different ones depending on how much time you spend outdoors versus indoors each day; one for cooler weather and one for warmer weather would be ideal!
Here are some of the best ethical, vegan, and affordable scarves.
Jellaba
Moroccan Djellaba is a classic type of traditional Moroccan attire. It's a long gown-like dress made of several materials and embellished with beads, mesh, intricate sewing, or lace.
Unlike traditional gowns like the kaftan or the tachita, djellabas are identified by their extensive and loose hoods, known as kobb. The hood is pointed, and you can use it for sun or desert wind protection. Although today, the hood is used primarily for decoration and cosmetic appeal. It is perfect for keeping cool in the hot climate and can be worn over other clothing.
Abaya
The abaya is a long, flowing robe Muslim women wear in Morocco. It is often black but can come in other colors as well.
Maxi skirt with a blouse
A maxi skirt is an excellent option for women who want to feel comfortable and stylish while adhering to the conservative dress code. A maxi skirt is as comfortable as staying in your pajamas all day. Those made from sustainable materials are very lightweight and breathable.
Our selection of maxi skirts is made of a sustainable bamboo/cotton mix that feels amazing on your skin without giving you that college-student-in-sweats look. Pull it over your head, throw on some gorgeous flats, and you're ready to go! Pair it with a blouse or tunic for a complete look.
Palazzo pants with a tunic
Palazzo pants are lightweight and comfortable, making them an excellent option for the hot climate in Morocco. A palazzo pant is a great pick for ladies with hourglass figures because the flowing palazzo helps to draw attention away from your thighs and hips.
Because palazzo pants have an expanding effect, they may make you appear "curvier."  If you don't want that, darker hues can help you look slimmer by counteracting the broadening effect. Pair them with a tunic top for a complete look.
Linen pants
Linen pants are breathable and lightweight, making them perfect for the Moroccan climate. Linen clothing is naturally inclined to not adhere to the skin, retain body heat, and create an airy, relaxed sensation. But wait, there's more! It is also an innovative fabric that can keep you warm in the cold by adapting to the body's temperature. Pair them with a cotton shirt for a comfortable and stylish outfit.
Check out these sustainable and ethical button-up shirts made under high social and environmental standards.
Button-up shirt
A button-up shirt and chinos make for a classic, timeless look that is perfect for exploring the cities and towns of Morocco. They are also more formal than button-down shirts; you can wear them professionally or formally in Morocco.
Here is our selection of the top 15 ethical button-up shirts for a dressy look.
T-shirt with shorts
For a more casual look, pair a T-shirt with shorts. Nothing surpasses a T-shirt when it comes to comfy clothes. When you put on a t-shirt, it will be comfy irrespective of the fabric, pattern, or color.
T-shirts may also be worn for activities such as hiking, working out, or hanging out with friends. Ensure the shorts are knee-length or longer to adhere to the conservative dress code.
Here is our selection of the best affordable and ethical t-shirts for women and men made in Australia.
Denim jacket
Most coats are either too hot to wear in the summer or too chilly in winter. For instance, a thick material-lined trench coat may provide appropriate warmth and protection from the weather during the winter. When worn in the summer, though, it becomes scorching.
Fortunately, denim coats do not have this problem. Denim's physical qualities provide a balanced amount of insulation that is neither too cold nor too hot. As a result, you can wear the jacket all year round in Morocco.
Nonetheless, denim is recyclable. Several firms will happily take and recycle denim, making this cloth environmentally friendly. Once collected, the denim is recycled to make various denim goods such as pants and blazers.
Here are some of the best affordable denim jackets that every woman needs.
Sundress with sandals
A sundress is perfect for the warm weather in Morocco. Pair it with sandals for a comfortable and stylish look.
Hemp shirt with chinos
A comfortable, breathable, long-sleeved hemp shirt makes it perfect for the Moroccan climate. For Morocco, I prefer to bring a technical long-sleeved shirt. Long sleeves are also excellent for sun protection; I used mine on desert treks in the Atlas  Mountains.
Organic materials such as linen or rapeseed are another alternative. They're helpful since they contain anti-microbial characteristics and will keep you fresher for longer, even if you sweat. Linen is a fantastic choice since it offers a timeless appearance for your vacation.
You can blend it with shorts, jeans, chinos, or sandals. It works for both sexes, and you can wear it to a restaurant, beach, archeological site, or museum. While getting good hemp shirts online is difficult, I like these 20 best affordable hemp shirts.
Kimono with wide-leg pants
A kimono is a stylish and comfortable option to wear over a tank top or t-shirt. Pair it with wide-leg pants for a complete look. Check out our selection below of the best sustainable wide-leg pants here.
Linen Jumpsuit
A linen jumpsuit is a comfortable and stylish option for the Moroccan climate. I love to wear a relaxed jumpsuit when I am in the country. For women, these organic cotton jumpsuits are perfect for Morocco as they're comfortable and conservative.
The ultralight tech pants are great for travel in hot destinations. The technical fabric allows the pants to breathe, stretch, and resist stains and wrinkles. They also  are eco-friendly, ethical, and sustainably made to help you look stylish and feel your best. Pair it with sandals for a complete look.
Swimsuit
Yes, you can pack a swimsuit in Morocco. If you will be staying in a riad in Marrakech or somewhere with a pool or visiting a coastal city with a beach, Just don't walk around in it in public. Even in a beachfront area, walking around in a bikini is inappropriate. Keep a coverup ready for when you need to change over.
Check out our top 15 best-recycled bikinis and swimsuits you'll love.
Bottom line
Considering local cultures and sensitivities is integral to Intrepid's travel concept. You will get the most out of your contact with the Moroccan people and environs this way. While female tourists are not required to dress as modestly as local women, carrying clothes that allow you to cover up is still a good idea.
In the major cities, you may get away with donning short-sleeved t-shirts and jeans or a skirt that extends below the knee. The looser these are, the better since they will serve you best in Morocco's heat - besides, form-fitting clothing can be very unpopular in some locations.
So, when choosing what to wear in Morocco, it is essential to remember the country's conservative dress code, especially in religious and conservative areas. However, this does not mean you cannot be fashionable.
Many different outfits can be worn in Morocco, from traditional kaftans and jellabas to modern crop tops and jumpsuits. By choosing outfits that are comfortable, stylish, and respectful of the local culture, you can ensure that you have a wonderful and memorable experience in Morocco
Was this article helpful to you? Please tell us what you liked or didn't like in the comments below.
About the Author: Dinushka Breaker Gunasekara