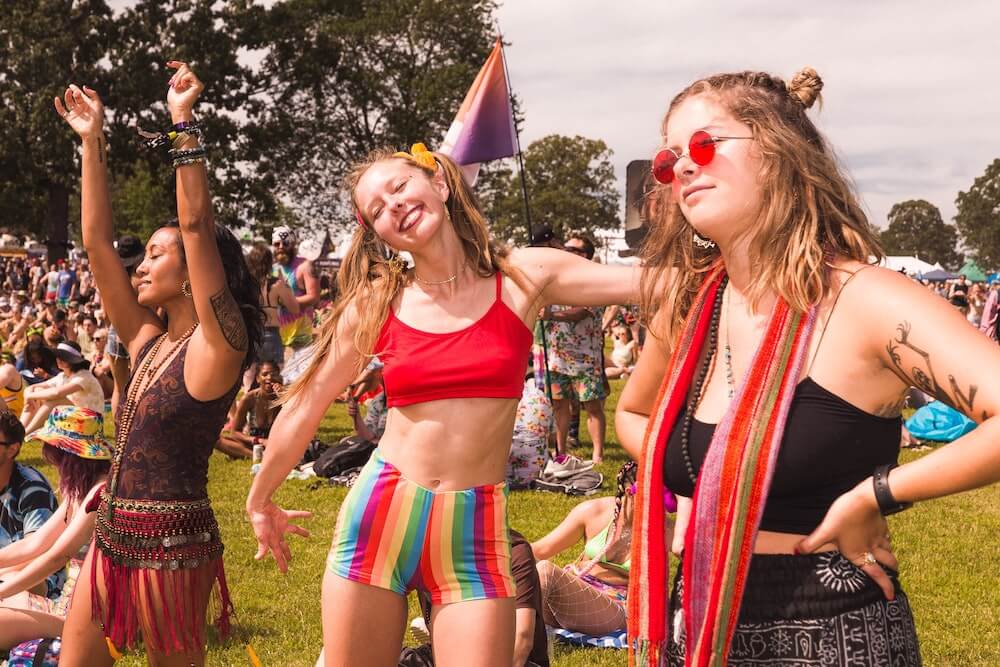 15+ Excellent Fashion Tips for An Eagles Concert
When the Eagles broke up in 1980, they famously said that they wouldn't return as a group until "hell freezes over." Eventually, however, they came back together in 1994. The aptly-titled name of their tour: The Hell Freezes Over tour.

Even more remarkably, the LA-based 70s band, responsible for great hits like "Life in the Fast Lane" and "Hotel California", is still touring to this very day, making it extremely easy to see one of the most influential rock bands of all time in a city near you.

The question that you might be asking yourself is what you should be wearing to an Eagles concert. The good news is that the laidback Eagles are known to "Take It Easy", meaning that you should be prioritizing comfort and self-expression at one of their iconic gigs.

To figure out what you should be wearing at an Eagles concert, it's certainly worth reading the rest of our dedicated guide. Read on below to learn more.
Panaprium is proud to be 100% independent, free of any influence, and not sponsored. We carefully handpick products from brands we trust. Thank you so much for buying something through our link, as we may earn a commission that supports us.
A Flannel Shirt
There are not many items out there that can evoke 70s fashion, rock and roll, and a country aesthetic quite like a great flannel shirt. It looks best when paired with a pair of simple jeans and a cool vegan leather jacket. 
Want to learn more? We have a list of the best affordable American Made flannel shirts. 
Comfortable Boots
Eagles concerts have been praised highly in the recent press. What people have noticed, however, is that considering their massive back catalog, their gigs easily go over two and a half hours. This means that you should be investing in a pair of comfortable boots to best enjoy the concert. 
Stuck for inspiration? The good news is that we have a list of the best affordable vegan leather boots. 
A Branded T-Shirt
Going to concerts featuring your favorite bands should always be about expressing your love for the artists. That's why it might be a fantastic idea to purchase a great branded t-shirt that shows how much you love the Eagles. 
Learn more from our list of the best affordable and sustainable graphic tees. 
A Killer Vegan Leather Jacket
There is nothing more rock and roll than wearing a vegan leather jacket, imbuing your outfit with a classic 50s look. Pair it with a fantastic pair of pants and you will surely blend in with the crowd when at the concert. 
Read our selection of the best affordable vegan leather jackets in 2023. 
Cute Denim Shorts
Women can make a statement when at an Eagles by wearing cute and comfortable denim shorts. Combining it with a casual, loose-flowing top will allow you to feel relaxed, and able to fully enjoy the concert. 
Learn more about our best affordable and sustainable denim shorts. 
Wayfarer Sunglasses
If you want to be like one of the girls in Don Henley's solo venture and massive MTV Hit "The Boys of Summer" — famously rejected by Tom Petty — then you certainly need to wear some wayfarer sunglasses. Invest in a great pair that will have you looking like the life and soul of the party. 
You can read our selection of the best affordable and sustainable sunglasses. 
Ripped Jeans
One essential piece of casual wear that will make you stand out at an Eagles concert is an excellent pair of ripped jeans. You can either choose to buy them pre-ripped or if you're good with a needle, buy a pair of vintage jeans and carefully, artfully rip them yourself.

Check out our best popular and cheap European jeans brands. 
70s Flares
There are few outfits out there that truly epitomize the look of the 70s quite like an awesome pair of flares. Look for the right pair that perfectly complements your body shape. 
Learn more about the best sustainable bell bottoms and flare leggings. 
A Summer Dress
Eagles are known for their bright and cheery music, known to bring people outside and enjoy the weather. That's why it's a great idea to get in the mood by investing in a perfect summer dress. 
We have a great selection here of cute and cheap summer dresses for women. 
A Great Blouse
For a versatile item that can be worn up or down, wearing a blouse is an excellent idea. You can pair a white blouse with a pair of jeans for a classic look. 
Learn more about our best affordable, ethical, and sustainable blouses. 
A Stylish Romper
For a look that is both super comfortable and stylish, then look no further than a romper. It's certainly worth finding an outfit that perfectly compliments your figure. 
These are the best organic cotton rompers for babies and adults. 
A Baseball Cap
If you are attending an Eagles concert in the sun, it's worth making sure that you are protecting yourself from its rays while still looking great. Make sure that you buy a great baseball cap, ideally with an Eagles logo on it.

Get the full list of our best affordable and sustainable hats and beanies. 
A Cool Headband
To finish off your Eagles concert look, it's worth thinking about your hair accessories. Invest in a cool and fashionable headband that can make you look particularly stylish. 
Check out our list of the best affordable and eco-friendly headbands. 
A Big Bag
When attending a concert, it's worth considering there will be lots of people also watching the Eagles.  This means that you should make sure that you keep all of your things safe by investing in a comfortable and easy-to-carry bag. 
Looking for the perfect bag for an Eagles concert? These are the best tote bags made from recycled materials. 
Take It Easy
The Eagles have never truly been fashion icons, more appreciated for their music than what they were wearing up on stage. That's why it's a great idea to take inspiration from one of their greatest hits and take it easy. 
You can find a variety of great clothes at a vintage store. Here are the best online thrift stores for affordable vintage fashion. 
Was this article helpful to you? Please tell us what you liked or didn't like in the comments below.
About the Author: Redmond Bacon