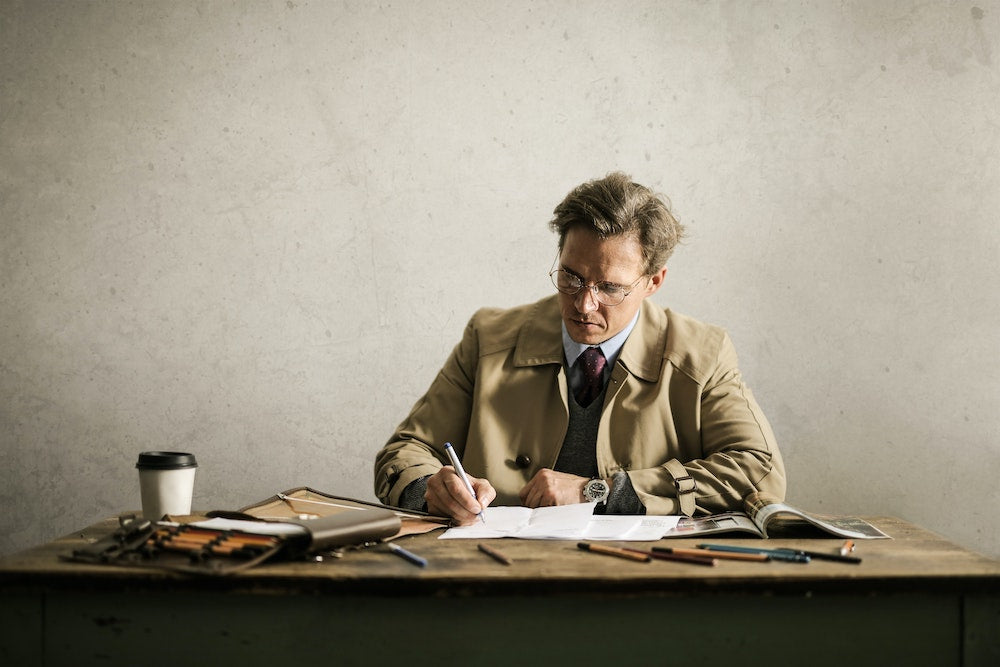 11+ Ideas for Your Amazing Architect Outfit
An architect is someone who has their finger on the pulse of both contemporary art and design, creating spaces that are not only aesthetically pleasing but that people want to live in. Due to the impact that it has on the world, and a strong median salary of $80,000 a year, it is a much coveted-after job and requires many years of study. 
Landing a job at a top architectural firm and building a name for yourself can also be incredibly difficult. This is why it is so important to make sure that you are always at the top of your game. This certainly extends to the types of clothes that you will decide to wear. 
Considering how architects should be at the forefront of recent trends, the clothes that they wear need to reflect their vision. If you are looking to make it in the world of architecture, then it is certainly important to read the rest of this guide.
Panaprium is proud to be 100% independent, free of any influence, and not sponsored. We carefully handpick products from brands we trust. Thank you so much for buying something through our link, as we may earn a commission that supports us.
A Trendy Jacket
To properly assert yourself as somebody who means business, finding the right jacket is an essential part of any architect's wardrobe. A great jacket can be paired with smart pants as well as a plaid shirt, exuding power and confidence no matter what your role in the company is.
Do not aim for anything too complex, but make sure that your jacket complements the rest of your outfit nicely.
We have a list of the best affordable denim jackets every woman needs. 
Funky Socks
Architects are known for creativity and their sense of humor, which is why you should make sure that there is at least one part of your wardrobe that shows off your uniqueness. One way to make a difference without it being overbearing is by investing in a pair of funky, colorful, and bright socks.  
Need some inspiration? This list has you covered on the best affordable, sustainable, and organic socks. 
Serious Glasses
Architects, popularized in popular culture by Ted Mosby in the TV show How I Met Your Mother, are well-known for their intelligence, especially as they have to study for at least seven years before they can become properly licensed.
To radiate strength and conviction, it is worth finding the best pair of glasses possible that complement the shape of your face. Aim for thick rims and big frames for a pair that will act as a centerpiece of your entire outfit.

Learn more from our best affordable and sustainable eyewear brands. 
Khaki Pants
Khakis are always a highly-durable and timeless choice that can easily pair well with a simple shirt and jacket. While jeans may have the edge on comfortability, khakis certainly have the advantage when it comes to formality, allowing you to look professional while still staying relaxed. 
These are the best affordable chinos & khakis made in the USA. 
A Simple Shirt
Dressing correctly as an architect can be a difficult task because you want to radiate professionalism while also appearing laid-back. One way to be able to balance the two is by finding a simple, yet beautifully-made shirt; especially if it can pair well with chinos or a light jacket. 
You can check out the best affordable hemp shirts, tees, and tops courtesy of our guide. 
All-Season Scarves
To add that little bit of chic to your wardrobe, it is certainly worth finding that additional piece to finish off your look. In the winter, having a long scarf can establish you as someone who understands the business well, while in the summer, a short and neat scarf will certainly add a touch of class to your look.  
Learn more by reading all about the best affordable, ethical, and vegan winter scarves. 
A Bold Cardigan
There are few items of clothes that can project sophistication and intelligence like a cardigan. Wearing one over a simple shirt is a great combo that works perfectly in every context. Make sure that it is in a color that expertly compliments the rest of your wardrobe and that the plunging v-neck reveals another strong layer underneath.  
Check out the best affordable and sustainable cardigans. 
Boots for Going on Site
While architects do spend most of their time in the office in the design stage, occasionally they will be called to spend time on the construction site itself. That is why it is important to get some durable and strong boots that will allow you to stay comfortable when you are on site. Additionally, do not forget to wear a hard hat either! 
You can learn more here about the best affordable and sustainable boot brands. 
A Great Vegan Leather Bag
When you are an architect, you will likely have a lot of plans, including drawings and detailed layouts, that you will carry around with you. When presenting those plans for the first time it is certainly important to be able to project a sense of power; that is why it is essential to invest in a great vegan leather bag.
Here is our list of the best affordable vegan leather bags and purses. 
A Strong Suit When Needed
While most of the time, architects can expect to keep it smart casual, there are certain times — such as going for a fancy dinner or meeting with potential business partners or investors — when an architect should wear something much more formal. That is why it is always an amazing idea to have a great suit in your back locker. 
Here are the best affordable & sustainable suits for women & men. 
Keep it Smart Casual
Architects straddle both the worlds of art and commerce. As a result, the clothes that they wear should certainly be reflecting that. That is why it is highly recommended to make sure that you adopt a smart casual outfit. You can either find the clothes you need at trusted, ethical brands or by heading down to your local thrift store today. 
For more inspiration, it is worth checking out the best casual chic work outfits you need to wear. 
Was this article helpful to you? Please tell us what you liked or didn't like in the comments below.
About the Author: Redmond Bacon