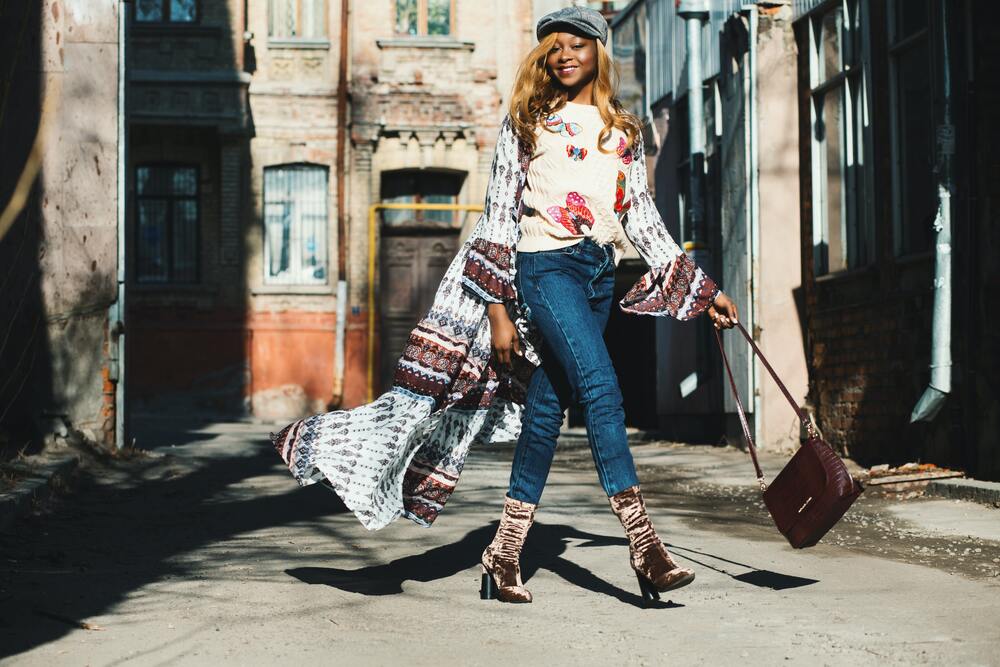 Can You Wear Jeans in Paris? Revealing The Truth
Paris is the world's fashion capital for a good reason; its residents are known for their impeccable sense of style! But be as it may, many people still wonder whether it's appropriate to wear jeans in Paris.
The answer is yes; you can definitely wear jeans in Paris! However, there are some things to remember to ensure you blend in with the locals and feel comfortable while exploring the city.
Firstly, it's important to note that Parisians tend to go for a more polished and put-together look than what you might see in other cities. This means that while you can wear jeans, you'll want to ensure they're in good condition and paired with other polished items. Avoid wearing ripped or overly distressed jeans, as these can come across as too casual. Read on for more on wearing jeans in Paris.
Panaprium is proud to be 100% independent, free of any influence, and not sponsored. We carefully handpick products from brands we trust. Thank you so much for buying something through our link, as we may earn a commission that supports us.
Choose the right style of jeans

in Paris

When it comes to wearing jeans in Paris, choosing the right style is essential. The French are known for their classic, timeless style, so opt for a pair of simple and elegant jeans. Jeans are versatile clothing items you can dress up or down, making them perfect for a day out in Paris.

However, styling jeans can be tricky, especially when pairing them with different clothing items. Below, I will show you how to style your jeans with a classic button-up shirt, a blazer, a sweater, a simple t-shirt, and sneakers in Paris.

 
Pairing a classic button-up shirt with jeans is a timeless combination that never goes out of style. For a chic look, tuck your shirt into your jeans and pair them with ankle boots or loafers.
You can also add a statement necklace or earrings to elevate the outfit. If you want a more casual look, leave your shirt untucked and roll up the sleeves. Finish the look with a pair of white sneakers.
A blazer is a great way to dress up your jeans for a night out in Paris. Choose a fitted blazer that complements the color of your jeans. For a sophisticated look, pair your blazer with a silk blouse and heels. You can also add a statement clutch to complete the outfit. Pair your blazer with a simple T-shirt and sneakers if you want a casual look.
Here is our selection of the 12 best-recycled blazers for an elegant outfit.
A sweater is a cozy and comfortable clothing item you can pair with jeans for a casual yet stylish look. Pair your sweater with skinny jeans and ankle boots for a classic look. You can also add a scarf to keep you warm on chilly days.
Our selection of the most adorable, comfortable, and affordable organic cotton jumpers and sweaters is here.
A simple t-shirt is a wardrobe staple you can pair with jeans for a casual and effortless style. Pair your t-shirt with high-waisted jeans and a statement belt for a chic look. You can also add a denim jacket or blazer to complete the outfit. Pair your t-shirt with distressed jeans and sneakers for a more relaxed look.
Here is our selection of the best affordable t-shirts for women and men made in the USA.
Sneakers are another comfortable and stylish footwear option that blends well with jeans. Pair your sneakers with skinny jeans and a blazer for a classic look. Pair these Squamate luxury sneakers with your favorite boyfriend jeans and a simple t-shirt for a sophisticated yet elegant look.
Pair your jeans with the suitable tops

in Paris

Pair them with the right tops to elevate your jeans look in Paris. A simple blouse or button-down shirt is a great choice, and you can also dress up your jeans with a blazer. Avoid anything too revealing or flashy. Instead, opt for classic pieces that are timeless and elegant.
Accessorize wisely

in Paris when wearing jeans

Accessories can make or break an outfit, so choose wisely when wearing jeans in Paris. A scarf or statement necklace can add some flair to your look, and a classic handbag is always a good choice. Avoid anything too trendy or flashy, as this can detract from the classic Parisian style. Instead, opt for accessories that are simple and elegant.

Looking for inspiration on how to accessorize? Check out these sustainable jewelry brands that make beautiful, stylish, and colorful pieces.

 
Consider the

o

ccasion

when wearing jeans in Paris

When deciding whether to wear jeans in Paris, consider the occasion. Jeans are generally acceptable for casual outings, such as sightseeing or grabbing a coffee. However, if you're attending a more formal event, such as a fancy dinner or a night at the opera, it's best to opt for a dress or dress pants instead.

It's also important to consider the weather, as Paris can be pretty chilly in winter. In this case, you might want to pair your jeans with a warm sweater or jacket.

 
Other tips for dressing in

P

aris

Parisians are known for their impeccable style, and they take dressing seriously. This means you should always dress appropriately for the occasion, whether it's a casual brunch or a formal event.

Another tip is to invest in quality pieces that will last for years. Parisians are known for their love of high-quality, timeless pieces, so invest in classic pieces that will never go out of style. This might include a well-tailored blazer, a classic trench coat, or a pair of leather boots.

Additionally, it's a good idea to stick to darker colors when it comes to your jeans. Black, dark blue, and grey are great options to help you blend in with the locals and look chic. Lighter washes can be worn, but it's important to pair them with a more elevated top or jacket to balance out the look.

Finally, don't be afraid to have fun with your style. Paris is a city that celebrates individuality and creativity, so don't be scared to experiment with your style. Whether wearing jeans or a dress, ensure you feel confident and comfortable.

Was this article helpful to you? Please tell us what you liked or didn't like in the comments below.
About the Author: Dinushka Breaker Gunasekara