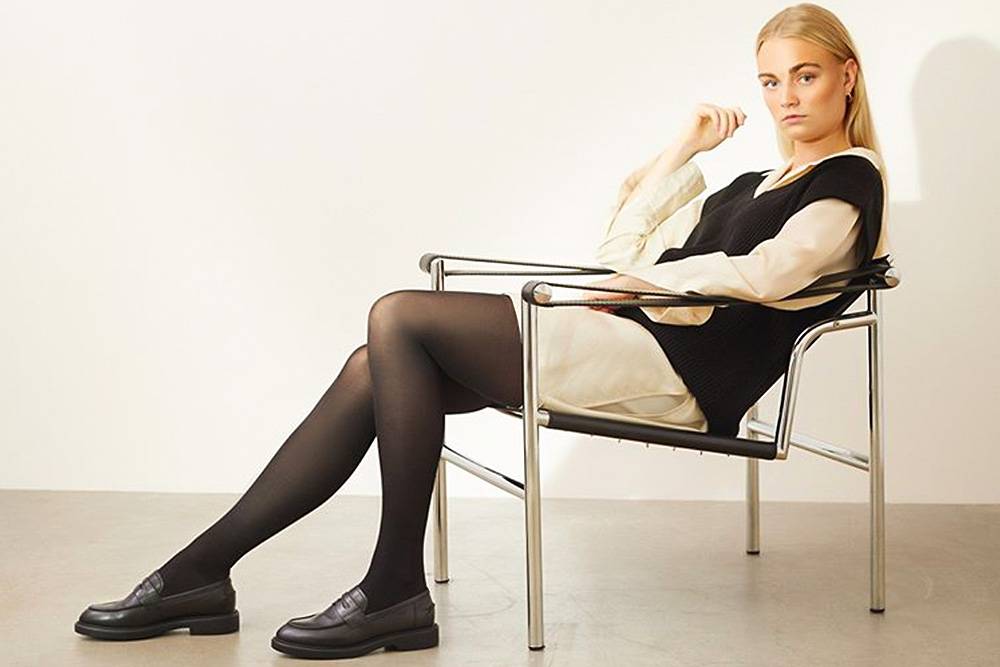 Vagabond Shoemakers is a Swedish shoe brand based in Varberg. It makes new footwear out of recycled materials to reduce waste.

You can bring your old shoes to your nearest Vagabond store for reuse or recycling. Vagabond's return service first launched in 2017 and now gives thousands of post-consumer shoes an extended or new life.

The brand Vagabond was first born in Sweden in 1973. The foundation of today's Vagabond Shoemakers happened twenty years later.

Today, about 500 skilled persons are involved in the process of making great looking quality shoes for the modern vagabond who cares about style and a sustainable way of life.

The brand invites each of us to become more environmentally responsible. Its main mission is to make sure all shopping decisions are conscious ones.


Panaprium is proud to be 100% independent, free of any influence, and not sponsored. We carefully handpick products from brands we trust. Thank you so much for buying something through our link, as we may earn a commission that supports us.

Sustainability Rating: 7/10
Rating FAQ

Category: Shoes

For: Men, Women

Type: Sneakers, boots, sandals, mules, flats

Style: Chic, classic

Quality: Medium

Price: $$

Sizes: 5-12 (US), 2-9 (UK), 35-42 (EU)

Fabrics: Cotton, polyester, nylon, leather, wool, polyurethane, rubber

100% Organic: No

100% Vegan: No

Ethical & Fair: Yes

Recycling: Yes

Producing country: Vietnam, Cambodia, China

Certifications: GOTS



Sustainability Practices
"Recycling is, alongside our aim of using more sustainable materials and production processes, a focus area for us, where brands and consumers really can cooperate in closing the loop. A big problem with shoe consumption is that a great deal of the shoes that are being thrown away, still have a lot to give. Therefore, the most important mission for the Shoe Bring Back project is to make sure that shoes that are still in wearable condition are being re-distributed to second-hand shops to extend product lifetime."

 - Ulrika Simonsson, Vagabond International AB sustainability, and CSR Manager


Vagabond takes its responsibility to maintain natural resources and minimize its climate impact. With continuous cooperation and third-party support, it takes the necessary steps towards becoming more circular.

Its vision is to have a positive impact on the people and communities associated with its activities and help to meet the needs of both present and future generations.

The Swedish brand uses a fair amount of organic or recycled materials, including GOTS certified organic cotton and recycled polyester. But it also uses synthetic fabrics such as nylon and polyurethane.

Vagabond helps find a new purpose for old shoes that can be reused and recycled. In cooperation with the German company I: Collect (I:CO), it collects used shoes to avoid them ending up in the household garbage.

It manufactures its shoes in East-Asian countries such as Vietnam, Cambodia, and China. Its suppliers need to pass strict quality and chemical requirements.

Vagabond also has a Code of Conduct (CoC) as a precondition for doing business with any manufacturing partner. Its CoC is based on the United Nations Human Rights Declaration, Declaration on the Rights of the Child, and the ILO Conventions on Workers' Rights.

The brand hires consultants specialized in social compliance for both announced and unannounced inspections and use a tool based on SA8000 to document and measure how well factories meet requirements.

Vagabond ensures that wages and benefits paid for a standard working week meet at least legal and industry minimum standards. It also urges employers to strive for a living wage to cover the workers' basic needs and allow for discretionary income.

However, the brand is aware that what is legislated might not be accurately reflecting a labor market strongly driven by need and supply. Its supplier's salary payments are above minimum standards, but nonetheless, as a buying partner, Vagabond is challenged to validate fair wages.

The brand doesn't use fur, exotic animal skin, or down feathers but uses lambswool, cow, and goat leather to make its shoes. Wool and leather production is cruel, unethical, and harmful to the environment. More sustainable alternatives already exist.



Sustainability Goals
Vagabond Shoemakers aims for continuous sustainable business and follows the sustainability strategies set by its Board of Directors. It plans during the coming years:
sustainable development throughout its value chain
more sustainable and circular materials, maintenance and repair
improved water, energy and chemical management
emissions and waste reduction
consumers guidance toward more sustainable choices

The brand plan better chemical-, energy- and water management in the tanneries with all leather 100% LWG rated by Spring 2022 at the latest.

It signed the Global Fashion Agenda (GFA) 2020 Commitment in 2017 and constantly reports on its circularity efforts.

Another Vagabond target is to reduce its emission impact from the transport of materials and ready-made products by at least 50% from 2018 until 2030.



Buy Here
Discover Vagabond sustainable shoe collections at vagabond.com.


Reviews And Experiences With Vagabond
Have you had (good) experiences with shopping at or the products of Vagabond? Then leave us your rating below.