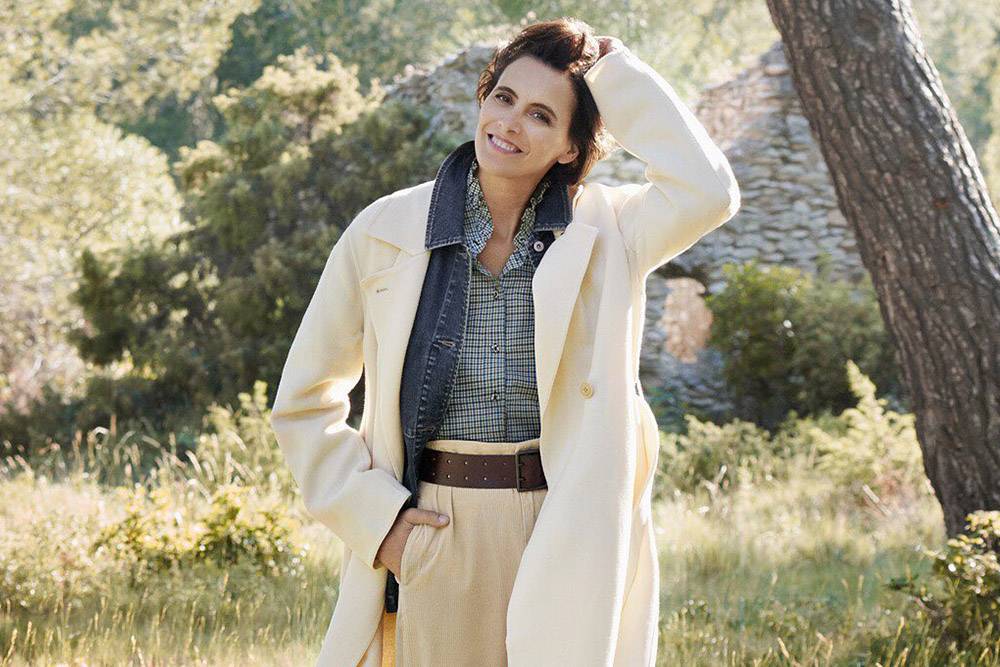 Uniqlo is a fashion brand initially founded in Japan in 1949 as a textile manufacturer. Since 2005, the company is a wholly-owned subsidiary of Fast Retailing, one of the largest apparel retailers worldwide.

Uniqlo designs, manufactures and sells clothing essentials for women, men, and kids. Its parent company owns 3,589 stores across the world as of December 2019.

Uniqlo aspires to create clothes with a strong focus on quality and comfort, to make everyone's lives better. It encourages consumers to build a simplified modern wardrobe that satisfies everyday needs.


"LifeWear is clothing designed to make everyone's life better. It is simple, high-quality, everyday clothing with a practical sense of beauty- ingenious in detail, thought through with life's needs in mind, and always evolving."


Uniqlo doesn't consider itself a fast-fashion brand. It affirms that it doesn't create disposable clothing. The brand is making efforts to offer products that are more sustainable to appeal to conscious customers.

It offers timeless basics that don't follow the latest fashion trends, which are so prevalent in the fast-fashion business model.


"The center of LifeWear is [the concept of] 'made for all.' It's the elements of style and clothes that suit your values. [...] Uniqlo is often mistaken as fast fashion, but we will never, ever offer disposable clothing."

- Tadashi Yanai, Fast Retailing founder, and president


While Uniqlo profits from the cultural, and technological changes happening in the global fashion industry, it creates simple clothes for people that want to incorporate more basics into their wardrobe.

The company wants to position itself as a large competitor in the global retail market. It places values such as affordability, quality, style, and status at the forefront of its strategy.
Panaprium is proud to be 100% independent, free of any influence, and not sponsored. We carefully handpick products from brands we trust. Thank you so much for buying something through our link, as we may earn a commission that supports us.

Sustainability Rating: 4/10
Rating FAQ

Category: Clothing, accessories, shoes, bags

For: Men, women, children

Type: Denim, dresses, sweaters, basics, loungewear, sportswear, outerwear, swimwear, underwear, maternity

Style: Casual, formal, chic, classic

Quality: Low

Price: $

Sizes: Petite, 2XS-3XL, 0-16 (US), 2-18 (UK), 32-46 (EU), 4-20 (AU), plus size

Fabrics: Cotton, linen, viscose, modal, lyocell, polyester, nylon, spandex, leather, wool, silk, down, polyurethane, rubber

100% Organic: No

100% Vegan: No

Ethical & Fair: No

Recycling: Yes

Producing country: Bangladesh, Cambodia, China, India, Indonesia, Japan, Myanmar, Sri Lanka, Thailand, Vietnam

Certifications: FSC, RDS

Sustainability Practices



"Our commitment to making great clothing begins with sourcing ethically produced materials, minimizing environmental impacts, putting workers first, and developing new materials and technologies with better futures in mind."


Uniqlo is introducing sustainable practices into its operations. It's continuously making efforts to reduce the release of greenhouse gases in its stores and supply chains.

The company is working to eliminate all waste and maximize the effective use of resources. It strives to manage water usage and chemical substances.

Uniqlo saves energy by controlling lighting, heating, and temperature. It supports the installation of energy-saving equipment with its partner factories and logistic partners.

The retailer also contributes to the creation of a circular economy by recycling and reusing clothing no longer needed by its customers.

Uniqlo uses some natural materials such as cotton and linen. It uses an alarmingly high amount of cheap synthetic materials such as polyester and nylon.

The brand also uses semi-synthetic fabrics such as viscose rayon, modal, and Tencel lyocell. It uses some recycled materials such as recycled polyester.

Only a very small proportion of the materials used by Uniqlo are environmentally friendly and sustainable. Most of its clothes contribute to plastic microfiber pollution.

Uniqlo uses the same supply chains as its parent company Fast Retailing. It publishes on its website a list of its core garment manufacturers and textile mills.

It has a Code of Conduct for Production Partners with requirements on wages and benefits in line with the core labor standards of the International Labor Organization (ILO).

Uniqlo aims to protect human rights and ensure safe and appropriate labor conditions at production partner factories. It's committed to resolving labor and any other workplace issues throughout its supply chain.

However, Uniqlo manufactures its clothes in many developing East Asian countries where human rights and labor law violations still happen every day.

And the Japanese clothing retailer doesn't show any labor certification standard that would ensure good working conditions, decent living wages, health, safety, and other important rights for workers in its supply chain.

Uniqlo doesn't use any fur, angora, or exotic animal skins to make its clothes. But it uses wool, merino, leather, silk, goose down, and down feathers.

The use of animal products or by-products for fashion is cruel, unethical, and unstainable. No animal should have to suffer to make stylish and affordable clothing.

Sustainability Goals
Uniqlo acknowledges the greenhouse gas emission long-range targets set under the United Nations Framework Convention on Climate Change (the Paris Agreement) to reduce greenhouse gas emissions by 2050.

In January 2020, it signed the Fashion Industry Charter for Climate Action, sponsored by the United Nations Framework Convention on Climate Change (UNFCCC).

Uniqlo plans to introduce more sustainable materials, reduce the environmental impact of its manufacturing, and raise consumers' awareness to help achieve a target of a 30% greenhouse gas (GHG) emissions reduction by 2030 in the entire fashion industry.

It calls for a reduction in water and energy usage in its fabric mills by 15 and 10 percent, respectively, of 2016 levels by the end of 2020.

Buy Here
Discover Uniqlo sustainable apparel collections at uniqlo.com.
Reviews And Experiences With Uniqlo
Have you had (good) experiences with shopping at or the products of Uniqlo? Then leave us your rating below.