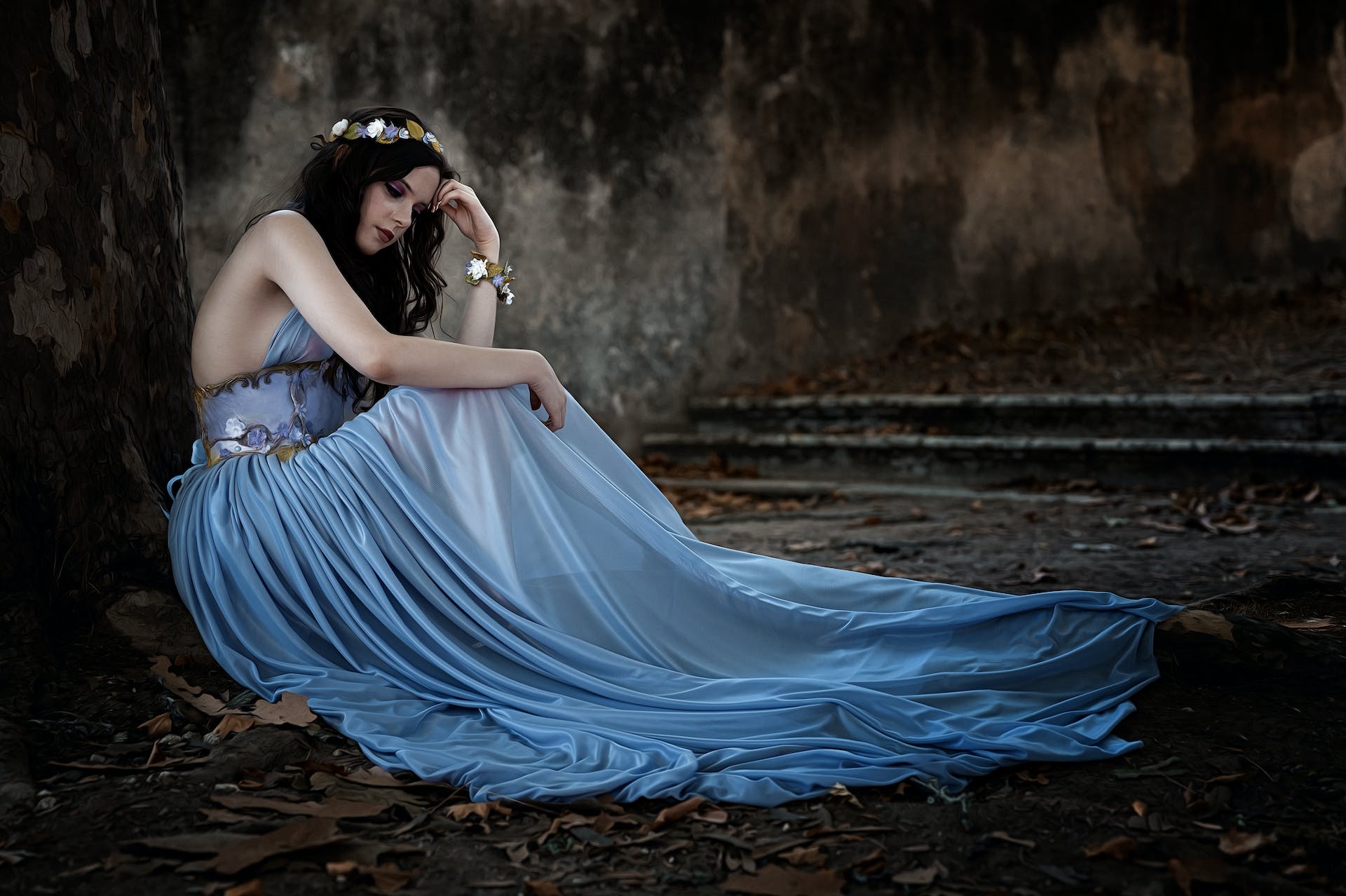 How To Dress For A Unicorn-Themed Party - 15 Sparkling Ideas
When preparing for a unicorn-themed party, it is your chance to be creative and shine in an amazing outfit.
A few key aspects are very important when choosing your outfit: Pastel colors, delicate materials, and ethereal, fairytale-like outfits.
We have done a lot of research in order to create the ultimate guide for unicorn-themed parties that can help you be the best dressed. Keep reading to discover our tips.
Panaprium is proud to be 100% independent, free of any influence, and not sponsored. We carefully handpick products from brands we trust. Thank you so much for buying something through our link, as we may earn a commission that supports us.

Colors
The best colors to wear when going to a unicorn-themed party are light pink, purple, and light blue.
In general, you can wear a solid color or a combination of colors. Either way is fantastic if you stick to pastel colors.
Your outfit can also feature shiny details, such as crystals. Let yourself be inspired by these 200 European brands that create sustainable fashion.




Maxi dresses
Look like a princess in a beautiful maxi dress!
Maxi dresses are fantastic not only because of their beauty but also because they are comfortable and allow a lot of freedom of movement.
For a magical outfit, choose a maxi dress that features beautiful colors and is made from delicate, lightweight materials that give the impression of movement - either flowing or floating.
Discover the best affordable maxi dresses made in the USA.

Tutu
Let yourself be inspired by the standard skirts female ballet dancers wear on stage, and choose a beautiful tutu skirt for a cute and stylish outfit. Complete the look with a shirt or a blouse.
Because you will only wear the tutu skirt on special occasions, there is no need to spend a large amount of money on it.
Save time and money by purchasing from one of these amazing second-hand clothing apps.



Glitter and sprinkles
Don't forget that anything glittery and shiny fits perfectly a unicorn-themed party.
Be the best dressed in an outfit that features many shiny details.
For more sparkling and glamorous ideas, check out our article.



Gold and silver
Wearing metallic colors is a fantastic idea for a unicorn-themed party. Choose a beautiful dress that looks like you are wearing liquid gold or silver. You will not go unnoticed with such a statement piece!
Great news: Designer labels can now be both affordable and sustainable.
Click here to discover the 20 best luxury brands that create amazing apparel under high-quality standards.



Hair accessories
Hair accessories can beautifully complete your outfit. There are many options to choose from, such as hair clips, headbands, elastics, and ribbons.
It doesn't matter if you have short or long hair, you can either way accessorize with fantastic pieces that will make your attire unique.
Take a peek at the best affordable and sustainable hair accessories.



Romantic fashion style
If you enjoy wearing feminine outfits, lightweight materials, pastel colors, and cute details, the unicorn-themed party is the perfect opportunity to shine in a romantic fashion style outfit.
There's a lot to choose from: Versatile dresses or skirt and blouse combinations, puff sleeves, embellished tops, and floral prints are just a few examples you can bring to a unicorn-themed party.
Take a look at our best tips for a great romantic fashion-style wardrobe.

Mini dresses
You can have a cute and attractive outfit if you choose to wear a beautiful mini-dress.
Short dresses are very easy to style, and they look amazing with both heels and flat shoes. Our advice? Go for a feminine, pink mini dress that fits the unicorn theme and can be worn on many other occasions.
If you are interested in budget-friendly and sustainable dresses, read our article.

Jewelry
No party outfit is complete without jewelry!
Bracelets, earrings, necklaces, chokers, rings, and brooches - they are all amazing for a unicorn-themed party.
Purchase your jewelry from a sustainable brand that works under high-quality standards.

Coordinated sets
When it comes to parties, coordinated sets aren't usually the first choice. They can, however, be amazing if chosen right.
Always have the theme of the party in mind and go for a color that fits it. To feel comfortable, you also need to make sure your clothes are made from a high-quality material.
Purchase the right size for your body, because a coordinated set that is too tight or too loose is not flattering.
For more fashion inspiration, take a look at these affordable and sustainable French clothing brands.



Shoes
You have a lot of freedom when it comes to choosing your shoes for a unicorn-themed party.
Ballet flats are fantastic because they are very comfortable without sacrificing style. Heels look amazing, too, but they can be uncomfortable, especially because you will spend many hours walking and dancing.
Click here if you want to learn more about the best ethical and vegan shoe companies.

Hearts
Hearts are a beautiful motif that never goes out of fashion.
That must be because hearts are cute and playful symbols of love.
A pair of sustainable jeans, a hair clip, or a little detail on your socks - the size of the pattern is entirely up to you. Just put some hearts on for a playful outfit.
Discover more about sustainable fashion from our article.



Wear the rainbow
We all know unicorns and rainbows are closely affiliated and they often appear together in pictures, cartoons, and stories.
This means that an outfit featuring a rainbow print is appropriate for a unicorn-themed party.
Buy a beautiful rainbow sundress if you want a stunning outfit that fits the theme, but can also be worn on many other occasions.
Check out the best budget-friendly sundresses.

Costumes
Dress in a costume if you want to impress. You can be a unicorn, a fairy, or a beloved character from a unicorn story or cartoon.
There is no need to spend a fortune on your costume. You can purchase pre-loved fashion for a fraction of the retail price.

Take a look at these best affordable online vintage clothing stores in Europe for a budget-friendly and original outfit.

Sequins
There is something magical about sequins! Their light-reflecting properties will certainly make your outfit stand out.
Many singers and dancers choose to wear sequin dresses on stage because this way they can make sure they are the center of attention.
Allow yourself to shine in a beautiful and unforgettable attire. For more jaw-dropping outfit ideas, read our article.



Summing up
You can be the best dressed at a unicorn-themed party if you wear one or more of the following: A mix of pastel colors, feminine outfits, cute details, a costume related to the theme, cute jewelry and hair accessories, metallic colors, and shiny details.
With the above-mentioned in mind, choosing your outfit becomes a piece of cake! 
If it's autumn or winter, you can add a cardigan or jacket that matches your other clothes.
During summer you should stick to breathable and lightweight fabrics.
If you like this article, share it with your friends!
Was this article helpful to you? Please tell us what you liked or didn't like in the comments below.
About the Author: Miruna Dulcea