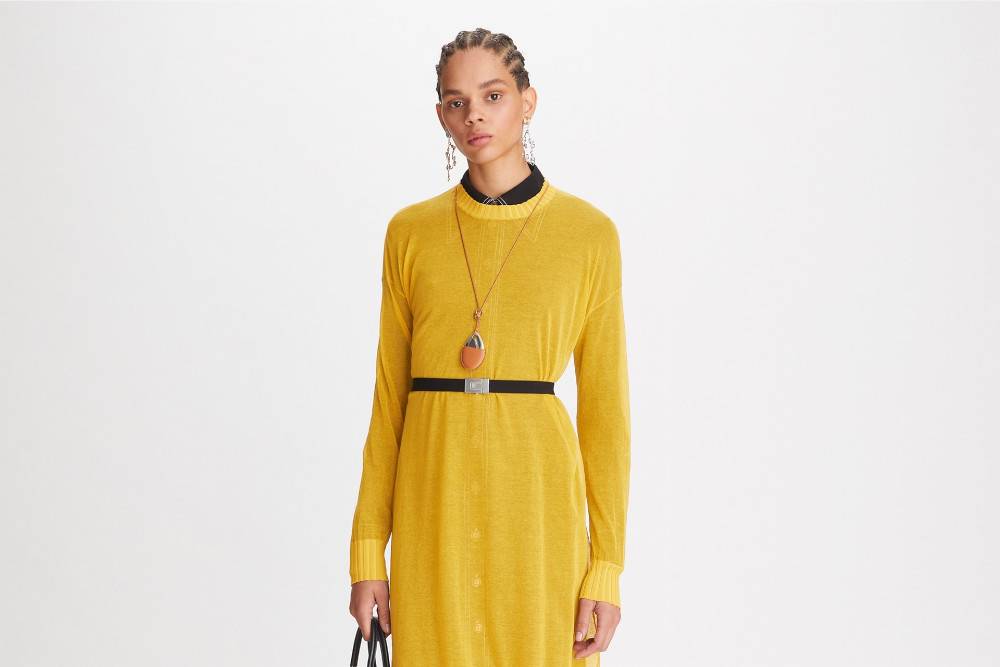 Tory Burch is an American fashion retailer founded in 2004 in Manhattan, New York, by designer Tory Burch. The multinational clothing-retail company creates designer fashion for women.

Tory Burch makes clothing, accessories, shoes, swimwear, beauty, jewelry, and fragrances. She started her apparel company to empower women and women entrepreneurs.

She connects with women of diverse backgrounds, ages, and industries and runs the Tory Burch Foundation to provide them with access to capital, education, and digital resources and to tackle stereotypes that hold women back.

Tory Burch strives to be socially responsible and conscious of its impact and focuses on three pillars: empowering people, environmental stewardship, and ethical conduct.


Panaprium is proud to be 100% independent, free of any influence, and not sponsored. We carefully handpick products from brands we trust. Thank you so much for buying something through our link, as we may earn a commission that supports us.

Sustainability Rating: 2/10
Rating FAQ

Category: Clothing, accessories, shoes, bags, jewelry

For: Women

Type: Basics, denim, knitwear, activewear, loungewear, swimwear, outerwear, sneakers, boots, heels, flats, sandals

Style: Chic

Quality: High

Price: $$$

Sizes: 2XS-2XL, 0-16 (US), 2-18 (UK), 32-46 (EU), 2-18 (AU)

Fabrics: Cotton, linen, hemp, ramie, jute, lyocell, modal, viscose, cupro, acetate, polyester, nylon, spandex, acrylic, neoprene, polyurethane, rubber, leather, wool, silk, down

100% Organic: No

100% Vegan: No

Ethical & Fair: No

Recycling: Yes

Producing countries: not transparent enough

Certifications: GRS, FSC, RDS



Sustainability Practices
Tory Burch has committed to addressing environmental issues and making better choices for the environment. She works to protect our planet and improve the entire life cycle of her products.

Tory Burch uses a tiny proportion of organic materials such as hemp and recycled fabrics such as recycled polyester and regenerated nylon.

Most of the fabrics she uses are either natural without relevant certifications, such as regular cotton or linen, or synthetic petroleum-based fibers such as polyester, nylon, acrylic, and more.

Tory Burch also uses a small amount of semi-synthetic fibers or regenerated cellulosic fabrics such as lyocell, modal, acetate, cupro, and viscose.

Tory Burch doesn't publish a list of all her manufacturers and processing facilities on her corporate website. She doesn't disclose how she chooses her network of suppliers.

The 2021 Fashion Transparency Index gave Tory Burch the lowest possible score of 0% based on how much the group discloses about its social and environmental policies, practices, and impacts.

She doesn't show any labor certification standard that would ensure good working conditions, decent living wages, health, safety, and other important rights for workers in her supply chain.

Tory Burch has a code of conduct that applies to all its suppliers and subcontractors to promote honesty and integrity, as well as legal and regulatory compliance.

Tory Burch doesn't reveal how she assesses compliance with her Code of Conduct or if she ever organizes informal visits or third-party audits with or without notice.

Tory Burch doesn't use any exotic animal skin, hair, fur, or angora. But she uses leather, wool, silk, and down feathers to manufacture many of her clothing pieces.

These animal-derived materials are cruel and unethical. They also harm the environment by producing greenhouse gases and waste. More sustainable alternatives exist.



Sustainability Goals
Tory Burch doesn't measure its greenhouse gas emissions, water, land, energy use, pollution, and waste across the supply chain. It doesn't have any clear sustainability goals, science-based targets, or timelines to improve in the future.
Reviews And Experiences With Tory Burch
Have you had (good) experiences with shopping at or the products of Tory Burch? Then leave us your rating below.