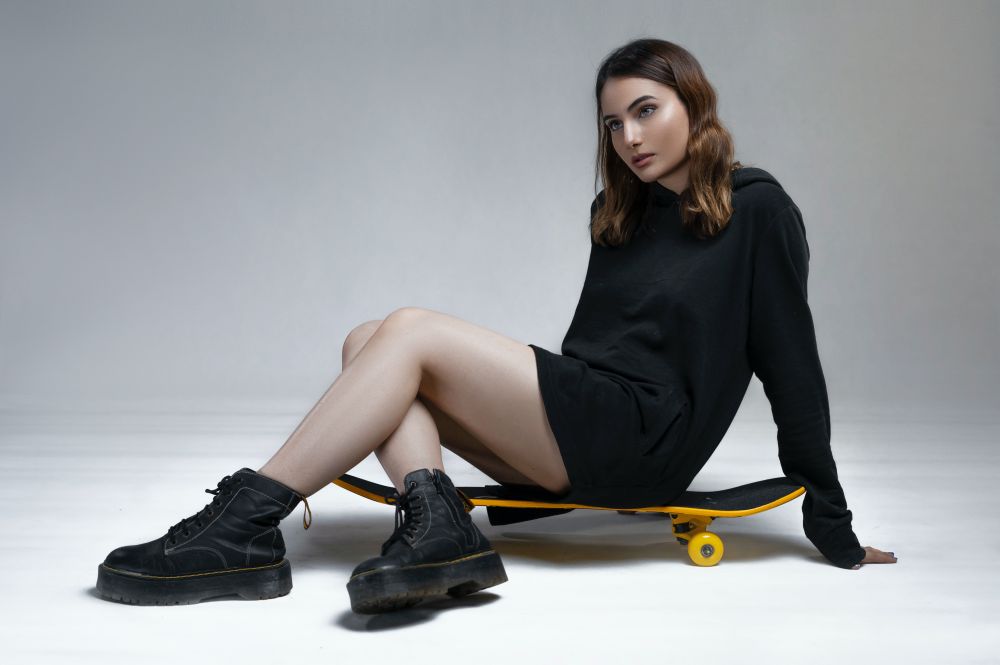 Is thredUp ethical and sustainable? thredUp is a second-hand clothing retailer and an online thrift store where you can buy and sell high-quality items from any brand.

The resale platform makes it easy for you to shop for new and used clothes. It believes in standing for sustainability, shopping with intention, rejecting throwaway culture, and using our clothes to create change.

thredUP makes sure that clothing pieces that don't sell will go back to the seller for a fee, go away to charity or textile recycling centers.

thredUp is one of the easiest ways to buy and sell used clothing. It's also the world's largest online thrift store where you can buy and sell high-quality second-hand clothes.

thredUp also offers sellers a clothing calculator to predict earnings from sales and look up in advance which brands are trending.

The resale company advertises shopping second-hand to reduce the cost of fashion and give new life to used clothes.

It aims to show more eco-friendly ways to dress by extending the life of clothes, fighting fashion waste, and promoting circular fashion.

thredUP is an American clothing company based in San Francisco, California, United States. It offers second-hand clothing alternatives to help you be more sustainable with your fashion choices.


Panaprium is proud to be 100% independent, free of any influence, and not sponsored. We carefully handpick products from brands we trust. Thank you so much for buying something through our link, as we may earn a commission that supports us.

Sustainability Rating: 5/10
Rating FAQ

Category: Clothing, bags, shoes, accessories, jewelry

For: Women, men, children

Type: Basics, denim, loungewear, outerwear, swimwear, sportswear, knitwear, sleepwear, underwear, maternity, boots, heels, sneakers

Style: Vintage

Quality: Medium

Prices: $$

Sizes: petite, XS-3XL, 2-14 (US), 4-16 (UK), 34-46 (EU), 4-16 (AU), plus

Fabrics: Cotton, linen, hemp, ramie, jute, lyocell, modal, viscose, cupro, polyester, nylon, spandex, acrylic, polyethylene, polypropylene, polyurethane, rubber, leather, wool, silk, down

100% Organic: No

100% Vegan: No

Ethical & Fair: No

Recycling: Yes

Producing country: n/a

Certifications: ISO 14040


Sustainability Practices
Is thredUp a sustainable company? thredUp aims to modernize thrifting using innovation in retail that works for the environment.

It gives new life to old clothes and tackles the issues of overproduction, disposable fashion culture, and single-use fashion.

thredUp makes thrifting cool again by partnering with massive retailers, indie designers, artists, celebrities, and influencers.

The resale company also runs an independent non-profit that distributes funds for small businesses and fashion pioneers committed to sustainable fashion.

thredUP wants you to think second-hand first. It's on a mission to reduce waste and help you make more sustainable fashion choices.

thredUP sells clothes made from a high proportion of sustainable materials, such as organic cotton, linen, hemp, ramie, and jute, or recycled fabrics, such as recycled polyester and regenerated nylon.

Some of the products it sells also contain semi-synthetic cellulosic fibers such as lyocell, modal, viscose, acetate, and cupro.

However, many items you can find on thredUP are made of polluting virgin plastics such as acrylic, polyethylene, polypropylene.

thredUP also sells brands that produce clothes unethically. It doesn't carefully select its partners who align with high ethical values and sustainability standards.

thredUP promotes sustainable fashion but pays little attention to the manufacturing process behind the clothes it sells.

It doesn't ensure that its products were made under good working conditions, with decent living wages, health, safety, and other rights for workers.

thredUP doesn't list items constructed with any part or product of particular exotic animals/textiles. However, it sells products made from animal hair and angora, in addition to leather, wool, silk, and down feathers.

These animal-derived materials are cruel and unethical. They also harm the environment by producing greenhouse gases and wastes. More sustainable alternatives exist.


Buy Here
Discover thredUP sustainable collections at thredup.com.
Reviews And Experiences With thredUP
Have you had (good) experiences with shopping at or the products of thredUP? Then leave us your rating below.