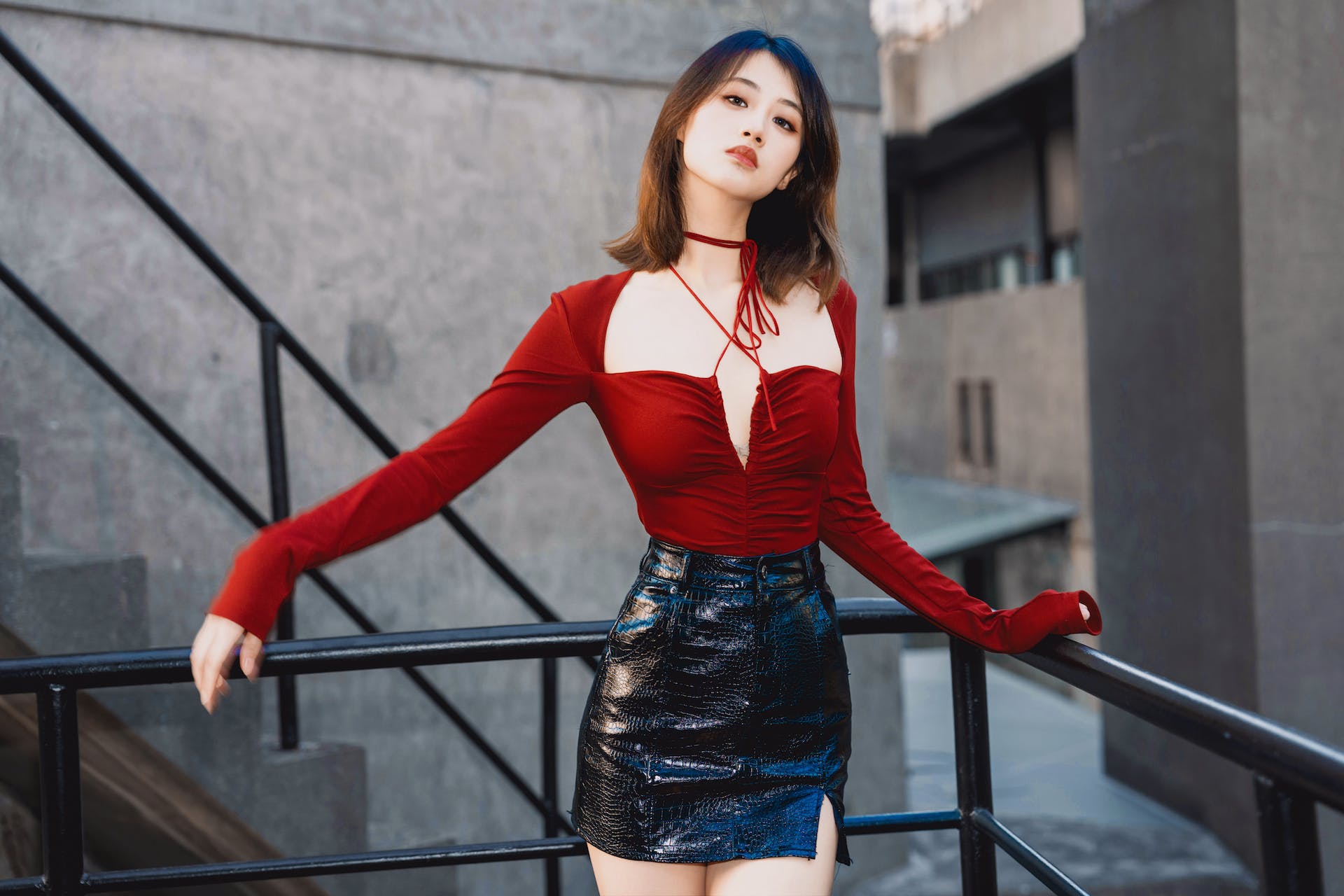 15 Amazing Outfits For A Taylor Swift Concert In 2023
A Taylor Swift concert is a great opportunity to dress up and feel amazing.

There are so many options out there when it comes to fashion and this can make your decision a little bit difficult.

We are here to help you choose a fantastic outfit that makes you feel confident and attractive and that allows you to have the best time! We have put together an amazing list to inspire you. Keep reading to discover our tips.
Panaprium is proud to be 100% independent, free of any influence, and not sponsored. We carefully handpick products from brands we trust. Thank you so much for buying something through our link, as we may earn a commission that supports us.

Denim skirts
Wear a beautiful and versatile denim skirt. They are available in many lengths and colors and we are sure you will have no trouble finding the right one for your silhouette.
Complete your outfit with a beautiful white top or blouse for a stylish look.
Here is our selection of the best high-quality and ethically made denim skirts.

Sequin dresses
If you love shiny and glamorous outfits, a Taylor Swift concert is the perfect opportunity to rock a beautiful sequin dress.
There's no need to spend a large amount of money on such a dress. We know it can't be styled as an everyday clothing item and you will only wear it on special occasions.
Our recommendation is to purchase a pre-loved sequin dress that looks amazing and only costs you a fraction of the retail price.
Save a lot of time and money and create fabulous outfits by purchasing clothes from one of these best second-hand apps for affordable vintage.


High-waisted jeans
Highlight your waist and create a cool outfit with a pair of high-waisted jeans.
They will visually elongate your legs, making you appear taller and thinner. Complete your outfit with a simple top and a cropped blazer.
Discover the best sustainable and affordable jeans.

Maxi dresses
Stylish and comfortable, maxi dresses are fantastic!
Get ready for a Taylor Swift concert in no time with a beautiful and sustainable maxi dress.

Mini dresses
A Taylor Swift concert is an amazing chance to wear a very attractive outfit.
Impress your boyfriend and feel confident with a cute mini dress. Make your attire complete with a pair of boots and some shiny jewelry.
Read this article if you want to learn our best tips on how to style a mini slip dress.

Red skirts
Red is a very attractive color. It is perfect if you are looking to enhance your style and boost your confidence. Choose a cute mini skirt in red and match it with contrasting colors.
Let yourself be inspired by these 200 sustainable closing brands.

Crop tops
Crop tops are very fashionable. They can easily be matched with jeans, skirts, or shorts.
Create a cute and comfortable outfit with a crop top and a mini-skirt.
Check out our sustainable recommendations.



Purple dress
Purple is an amazing color that can help you create a unique look. Taylor Swift often wears outfits featuring this beautiful color and so should you! Let yourself be inspired by her style.
For more fashionable ideas, click here.


Metallic colors
Metallic colors are perfect for special occasions. If you want to shine and feel gorgeous, choose a cute top featuring a metallic color such as gold or silver.
Combine it with a pair of black pants for a beautiful look.
Are you interested in eco-friendly fashion? Click here!

Boots
Boots are very comfortable and they protect your feet. Nowadays you can find fashionable boots that look fantastic with your concert clothes.
Choose a versatile pair that you will be able to wear many times and in many stylish combos.
Vegan leather boots are multifunctional, durable, and versatile. They are ethically produced from eco-friendly and animal-free materials. Even better, they are also affordable!
Discover our selection.
Tank tops
Everybody owns tank tops. They are fantastic both as garments and undergarments. We all know tank tops can be worn on a daily basis because of their enormous versatility.
However, if you want something special for a Taylor Swift concert, you can choose a tank top that features some sparkling details. Combine it with a denim skirt or a pair of jeans.
Take a peek at the 20 best sustainable tank tops.

Shorts
If you love to prioritize comfort when it comes to your fashion choices, a pair of shorts might be the best option for you.
That's because shorts are very comfortable. They look great in many combinations and they can easily be dressed up or down according to your needs.
Purchase yours from a sustainable brand.

Summer dresses
Go for a beautiful summer dress that highlights your best qualities.
Summer dresses are made from comfortable, soft, and lightweight materials that allow you to feel amazing.
Enhance your style right now with a cute, cheap, and durable summer dress.

Flat shoes
If boots are not your thing, go for a pair of flat shoes instead.
Don't forget that attending a Taylor Swift concert involves a lot of standing and dancing, which means you will need the most comfortable shoes you can get!
Stay away from heels because they are uncomfortable and increase your risk of having an accident.
Flat shoes provide the protection and support you need to feel great and have the best time. Here is our sustainable selection.

Heart sunglasses
Heart sunglasses are a go-to for Taylor Swift fans. Create an innocent and playful look with a beautiful pair of sunglasses. They can serve you as fashion accessories, but they can also protect your eyes and vision in the long term if chosen right.
Great news: Your sunglasses can now be ethically made from sustainable materials.
Take a look at the 15 best affordable and sustainable sunglasses.

Summing up
The best outfits for a Taylor Swift concert are beautiful, comfortable, and sustainable.
Luckily, nowadays you can find fabulous sustainable fashion that is also affordable. If you want to look great and have the best time, always choose clothes made from high-quality materials in the right size for your body.
Don't underestimate the importance of your shoes - uncomfortable shoes can ruin your day. Go for something that provides the necessary support so that you can have an unforgettable time listening to favorite singer.
Bring a jacket if it's cold outside.
Share this article with your friends who might also benefit from our tips!
Was this article helpful to you? Please tell us what you liked or didn't like in the comments below.
About the Author: Miruna Dulcea