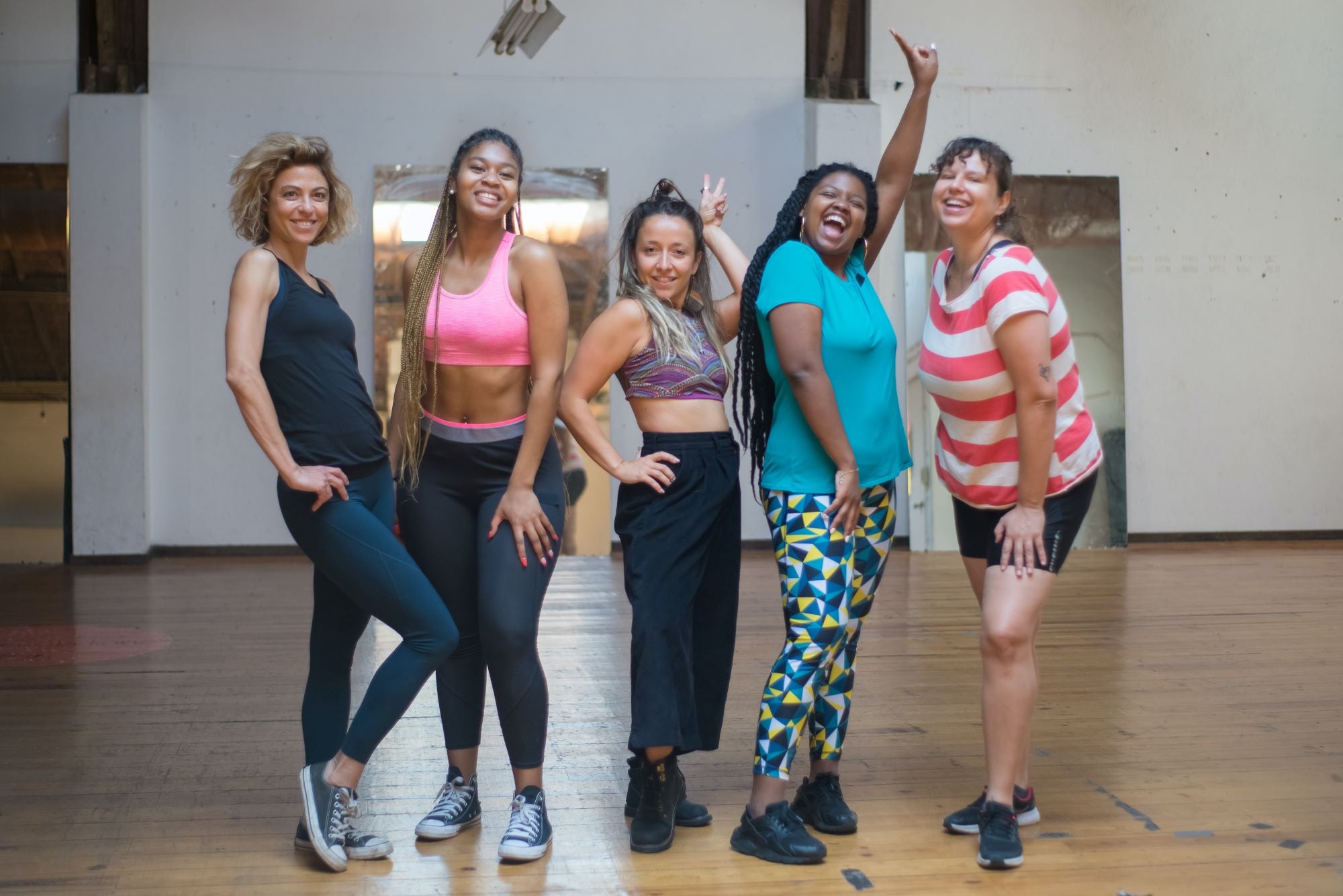 12 Best Outfits For A Tap Dance Class You Will Love
Have you enrolled in a tap dance class but are not sure what to wear and are looking for outfits and tips? You are in the right place. We have gathered cute outfits, tips, and recommendations to help you enjoy your classes and look your best.
When attending a tap dance class, it is crucial to wear comfortable and appropriate clothing that allows for ease of movement.
Remember, the specific dress code may vary depending on the studio or instructor. So, it is a good idea to check if there are any specific requirements or recommendations for attire.
Here are some suggestions for what to wear to a tap dance class. Keep scrolling to find out the best outfits and tips.
Panaprium is proud to be 100% independent, free of any influence, and not sponsored. We carefully handpick products from brands we trust. Thank you so much for buying something through our link, as we may earn a commission that supports us.
Leotard and Tights
For a classic and streamlined look, consider wearing a leotard with a pair of tights. This combination allows for maximum freedom of movement.
Moreover, it showcases your body lines, making it easier for your instructor to observe your technique. Make sure to choose breathable and sweat-absorbing fabrics.
Discover the 7 best sustainable leotards from ethical dancewear brands.
Crop Top and High-Waisted Leggings
Pairing a crop top with high-waisted leggings can create a trendy and comfortable outfit for tap dance class.
The crop top allows for freedom of movement in the upper body, while the high-waisted leggings provide coverage and support for the lower body.
Mix and match your outfits, get creative, and come up with different combinations that best suit your style.
Cute Unitard
A unitard is another terrific option for a tap dance class. A unitard is a one-piece garment that covers the torso and legs, similar to a leotard but with full leg coverage.
It is a sleek and streamlined option that allows for a full range of motion and can be a stylish choice for tap dance class. Layer it with a cute shirt to stay warm.
Athletic Shorts and a Fitted T-Shirt
Opt for a pair of athletic shorts made of flexible and breathable materials. Pair it with a fitted T-shirt.
This combination provides comfort and mobility and allows for easy movement during your tap dance routine.
For more inspiration, check out our selection of the 20 best affordable and cute workout shorts. 
Tap Shoes
The most essential item to wear for a tap dance class is a pair of tap shoes. These shoes have metal plates on the soles that create the tapping sound when you dance. Make sure your tap shoes fit properly and are in good condition.
When buying tap shoes for your class ensure that they sit well on your feet and provide support. Tap shoes mostly come in black, but you can find them in different colors too to make your outfits brighter and more outstanding. Color match them with your crop tops and fitted Tees.
Cute Tank Top and Jazz Pants
A comfortable tank top or camisole paired with jazz pants is another great option. Jazz pants are loose-fitting and have a slight flare at the bottom, providing freedom of movement while still maintaining a stylish look.
Go for tight-fitting tank tops made of eco-friendly, durable materials. Pay attention to their stretchability and comfort.
Check out our selection of the 15 best organic tank tops that you will love.
Avoid Baggy Clothing
It is best to avoid wearing baggy clothing as it may hinder your movements or get in the way of your feet. Loose-fitting pants or tops can make it difficult for the instructor to see your leg and foot placement, which is important for learning and receiving feedback.
Instead, go for clothes that nicely hug your body and are comfortable when dancing. Cute crop tops, colorful Tees, leggings, and athletic shorts are all brilliant options for tap dancing.
Patterned Dance Shorts and Graphic T-Shirt
Choose dance shorts with a unique pattern or design, such as polka dots, stripes, or floral prints.
Pair them with a graphic t-shirt featuring dance-related imagery or quotes. This combination is both comfortable and visually appealing.
Check out our selection of 10 affordable and sustainable graphic Tees.
Layers
Depending on the temperature of the dance studio, consider wearing layers that you can easily remove or add as needed. This allows you to adjust your clothing to stay comfortable throughout the class.
You can use cute shirts, a lightweight jumper, or a cardigan for layering. And if you prefer extra warmth or want to add a touch of style to your outfit, you can wear leg warmers over leggings.
Hair and Accessories
Tie back long hair to keep it out of your face, especially if you will be doing a lot of turns or movements that require clear visibility.
Avoid wearing excessive jewelry or accessories that could interfere with your dancing. Keep your outfits simple and neat, especially at the beginning of the dance course.
Check out our selection of the 10 best affordable and eco-friendly hair ties.
Lovely Dress
If you prefer a dress-like option, you can wear a fitted dance dress that allows for ease of movement. Look for a dress made of stretchy material that will not restrict your range of motion.
You can find dance dresses in diverse colors and designs. Pick one that best expresses your style and makes you stand out on the dance floor. Go for a black one for a more classic interpretation or a brightly colored one for a modern and trendy touch.
Dance Skirt with Fitted Top
If you enjoy a more feminine look, you can wear a dance skirt over leggings or tights, paired with a fitted top. The dance skirt adds movement and flair to your outfit while still allowing for ease of movement.
Choose a cute, fitted top to complete the look. Go for comfortable tops in cute designs to stand out and enjoy your dance practice.
Remember to pick clothing that allows you to feel comfortable, confident, and able to move freely during your tap dance class. It is also a brilliant idea to bring a water bottle and a towel to stay hydrated and fresh throughout the class.
Was this article helpful to you? Please tell us what you liked or didn't like in the comments below.
About the Author: Gohar Davtyan