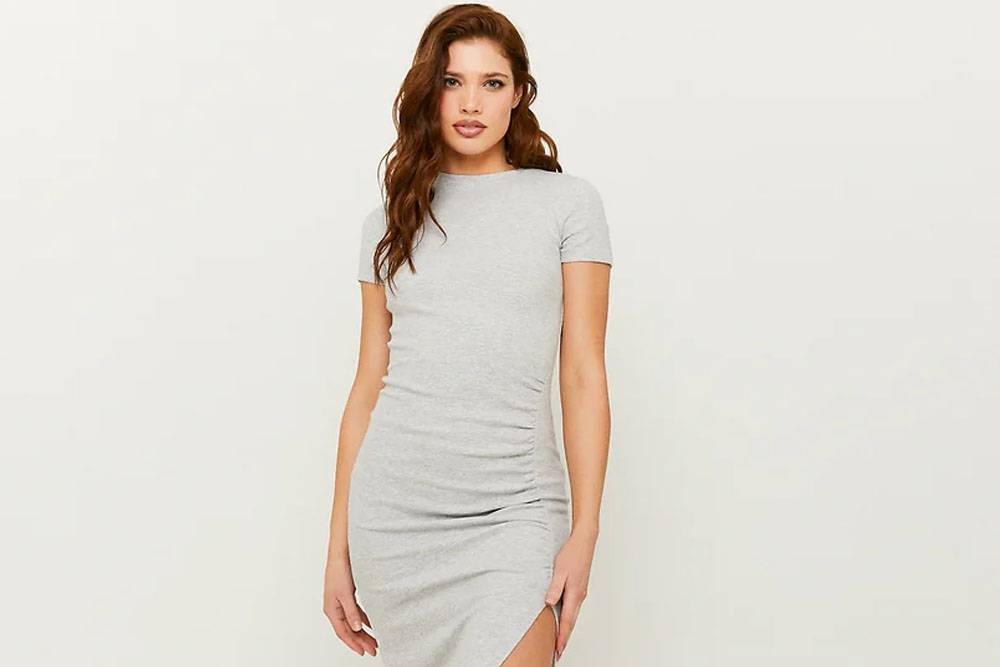 Tally Weijl is a fashion retailer founded in 1984 in Basel, Switzerland, by Tally Elfassi-Weijl and Beat Grüring. The multinational clothing-retail company creates fast fashion for young women.

Tally Weijl makes clothing, accessories, shoes, and swimwear to make you feel sexy, empowered, and unstoppable. It operates more than 900 stores and has more than 3,000 employees in stores, factories, logistics, brands, and subsidiaries across 39 countries where it does business.

Tally Weijl cares for the environment and the Earth's future with its sustainability strategy centered around three pillars people, product, and the planet.

The clothing retailer offers a sustainable collection made from organic or recycled materials called Tally Cares. It ensures community well-being and reduces its environmental impact.


Panaprium is proud to be 100% independent, free of any influence, and not sponsored. We carefully handpick products from brands we trust. Thank you so much for buying something through our link, as we may earn a commission that supports us.

Sustainability Rating: 4/10
Rating FAQ

Category: Clothing, accessories, shoes, bags, jewelry

For: Women

Type: Basics, denim, knitwear, activewear, underwear, loungewear, swimwear, outerwear, sneakers, flats, sandals, heels, boots

Style: Casual

Quality: Low

Price: $

Sizes: 2XS-XL, 0-12 (US), 2-14 (UK), 32-42 (EU), 4-16 (AU)

Fabrics: Cotton, linen, ramie, lyocell, modal, viscose, polyester, nylon, spandex, acrylic, polyurethane, rubber, leather, wool

100% Organic: No

100% Vegan: No

Ethical & Fair: No

Recycling: Yes

Producing countries: Bangladesh, China, Pakistan, Cambodia, Morocco, Turkey, Portugal, Tunisia

Certifications: FSC, BCI, Oeko-Tex



Sustainability Practices
Tally Weijl takes wide-ranging measures to contribute to social development, the growth of its suppliers, the protection of its customers and the environment, the promotion of healthy habits, and the well-being of its employees.

It strives to improve and become more efficient by looking at every aspect of its production model to offer a variety of styles and qualities and reduce the impact of its activity in fashion.

The Swiss fashion brand has partnered with German sorting, recycling, and reselling service providers SOEX and I:CO to launch a clothing collection program and make in-store collection possible to preserve resources and reduce textile waste.

Tally Weijl only uses a small proportion of organic materials such as organic cotton or recycled materials such as recycled cotton, recycled polyester, and regenerated nylon.

Only very few of its collections are dedicated to sustainable fashion. Most of the fabrics it uses are either natural without relevant certifications, such as cotton or linen, or synthetic petroleum-based fibers such as polyester, nylon, acrylic, and more.

Tally Weijl also uses a small amount of semi-synthetic fibers or regenerated cellulosic fabrics such as Tencel lyocell, modal, and viscose.

Tencel is an eco-friendly fiber made with wood pulp from certified sustainable forests. But only a tiny proportion of the materials used by Tally Weijl are environmentally friendly and sustainable.

Tally Weijl doesn't publish a list of all its manufacturers and processing facilities on its corporate website. It's its responsibility to ensure safe, healthy and fair working conditions for its employees and supplier's employees.

Tally Weijl manufactures its clothes in Turkey and many other East Asian countries where human rights and labor law violations still happen every day.

The Swiss clothing retailer doesn't show any labor certification standard that would ensure good working conditions, decent living wages, health, safety, and other human rights for workers in its supply chain.

Tally Weijl has a code of conduct that applies to all its suppliers and subcontractors based on the regulations set by the International Labor Organization (ILO).

Tally Weijl assesses compliance with its Code of Conduct by informal visits or third-party audits with or without notice. It isn't perfect, but it does its best to keep improving and make the world a better place for factory workers.

Tally Weijl observe a zero tolerance towards angora wool, leather, feathers, or animal hair in all its products. It doesn't use exotic animal skin, hair, fur, or angora, but it uses wool to manufacture many clothing pieces.

Wool is an animal-derived material that is cruel and unethical. It also harms the environment by producing greenhouse gases and waste. More sustainable alternatives exist.



Sustainability Goals
Tally Weijl doesn't show any measurement of its greenhouse gas emissions, water usage, chemical release, pollution, or waste across its supply chain.

It doesn't have any clear sustainability goals, science-based targets, or timeline to improve in the future either.



Buy Here
Discover Tally Weijl's sustainable collections at Tally-Weijl.com.
Reviews And Experiences With Tally Weijl
Have you had (good) experiences with shopping at or the products of Tally Weijl? Then leave us your rating below.