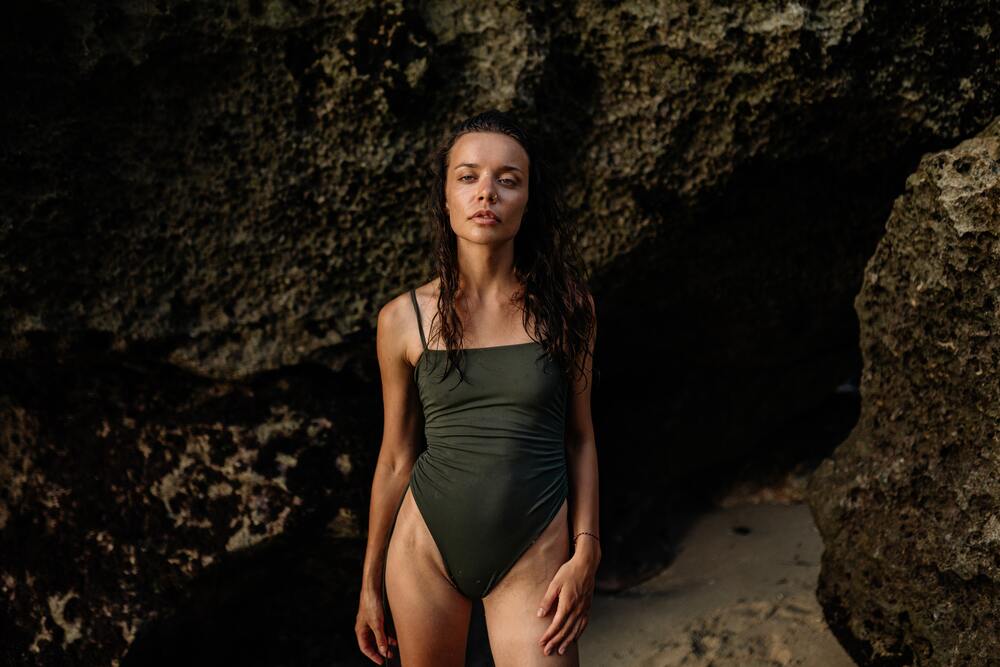 15 Outfits To Wear To Swimming Without Swimsuit
When it comes to embracing the sun, sand, and sea, swimsuits often steal the spotlight. But what if there were fabulous alternatives that would bring an air of elegance and a touch of mystery to your swimming ensemble?
Prepare to make waves and turn heads as we present you with several exciting alternatives to traditional swimsuits. From unconventional choices to unique fashion statements, we've covered you for a summer of unforgettable swimming experiences. So, pack your sense of adventure, let loose, and let's explore these swimwear alternatives that'll have you making a splash in style!
Panaprium is proud to be 100% independent, free of any influence, and not sponsored. We carefully handpick products from brands we trust. Thank you so much for buying something through our link, as we may earn a commission that supports us.
Sarongs and pareos
Are you skeptical about showing too much skin? Sarongs and pareos may be your best choice for wearing to the beach or swimming pool. They offer a touch of effortless elegance as they gracefully drape around your waist, creating a flowy silhouette that's both chic and captivating.
Moreover, they come in various prints, patterns, and colors.
Board shorts
These make versatile swimwear essential that combines style, coverage, and convenience. Whether you're catching waves, lounging by the shore, or enjoying beachside activities, board shorts are the perfect choice for those seeking a fashionable and practical swimwear option.
Aside from offering comfort and style, some of these shorts come with pretty functional pockets for carrying minute beach essentials.
Rash guards
Perfect for active water enthusiasts, these protective tops are practical and add a sporty and vibrant touch to your swimwear.
Although initially designed for surfers, these versatile tops have emerged as a trendy swimwear choice for those seeking fashion-forward flair and sun-safe practicality.
Say goodbye to sunburns and hello to a stylish beachside adventure as you dive into the world of rash guards and uncover their undeniable charm as a fashionable and sun-protective swimwear alternative.
Tankinis
Swimwear can be pretty uncomfortable, especially when you get it wrong when it comes to balancing comfort and style. Tankinis are not only trendy but versatile as well.
Therefore, whether sunbathing at the beach or lounging by the pool, tankinis make the cut as swimwear while allowing you to showcase your style.
Swim dresses
These are arguably the epitome of sophistication and femininity. Dresses are graceful, and these also come with the functionality of swimwear. That means you get enough coverage without restricting yourself or compromising your style.
As such, swim dresses offer the perfect option for taking a dip in the water or strolling along the beach.
High-waisted bikinis
Do not let a bulging belly stop you from exuding confidence while swimming. With a high-waisted bikini, you can conceal that and still look fashionable. It is the ideal piece for showcasing your curves and looking confident while at it.
Here are the 13 best affordable and sustainable bikinis in 2023.
Swim skirts
These are both stylish and functional. As such, they allow you to embrace and exhibit your femininity with playful elegance.
Get one and go from taking a dip in the water to lounging at the poolside effortlessly.
Swim tights
If you're looking to get both style and practicality while engaging in water activities, you may want to consider swim tights. These garments offer comfort and are versatile, thus an excellent choice for transitioning from water activities to more serious matters.
Crop tops
These trendy and playful swimwear pieces offer a stylish alternative that allows you to showcase your fashion-forward side while enjoying the sun and water. With their shorter length and youthful appeal, crop tops bring a touch of modern flair to your swimwear ensemble.
Here is our selection of affordable, ethical, and sustainable crop tops.
Neoprene suits
Neoprene suits offer the ultimate choice for water enthusiasts seeking a combination of style and functionality. Made from a flexible and insulating material called neoprene, these suits offer a wide range of benefits that enhance your experience in the water.
Swim rompers
When it comes to beachside fashion, you don't have to settle for the conventional two-piece. Sometimes, it can be hard to pull that look, but the good news is that you can have it all in one piece.
Swim rompers offer the perfect blend of style and functionality, allowing you to make a fashion statement while enjoying the sun, sand, and waves. These versatile one-piece wonders combine the playful charm of a romper with the practicality of swimwear, giving you a hassle-free and trendy outfit choice for your beach or poolside adventures.
Swim capris
Did you know there are swim capris? These combine the coverage of Capri-length pants with the water-friendly properties of swimwear, making them an ideal choice if you prefer a bit more coverage while swimming or engaging in other water activities.
With their versatile design, comfortable fit, and modern aesthetic, swim capris allow you to embrace modest style without compromising performance.
Shirt dress
These flowy, versatile garments have become a beloved staple for beachgoers around the world, so do not be surprised if you join the bandwagon, albeit unknowingly. Shirt dresses exude an air of effortless elegance, making them perfect for both casual beach days and stylish resort evenings.
Swim jumpsuits
Looking to make a bold fashion statement at the beach or pool? Look no further than swim jumpsuits—an exciting and trendy alternative to traditional swimwear.
 Swim jumpsuits combine the versatility of a jumpsuit with the functionality of swimwear, creating a unique and fashionable ensemble that stands out in any waterfront setting.
Here are the 20 best affordable and sustainable jumpsuits.
Swim burkinis
In recent years, swim burkinis have emerged as a powerful symbol of inclusivity, empowering women to enjoy water activities while honoring their personal beliefs and preferences.
Designed to provide full-body coverage, swim burkinis offer a stylish and practical swimwear option, especially if you seek modesty without compromising comfort or style.
Swim crop jackets
These stylish jackets are designed specifically for water activities, offering a chic layer of coverage and protection while maintaining a fashionable edge.
Therefore, whether you're hitting the beach, going for a swim, or engaging in water sports, swim crop jackets are a great addition to your aquatic wardrobe.
Bottom line
Embracing alternative swimwear options opens up possibilities for you if you seek uniqueness, comfort, and self-expression in the water. Whether it's sarongs, board shorts, rash guards, or swim burkinis, each alternative swimwear choice offers its own set of benefits and allows you to find a style that aligns with your personal preferences, body type, and cultural or modesty requirements.
Was this article helpful to you? Please tell us what you liked or didn't like in the comments below.
About the Author: Dinushka Breaker Gunasekara