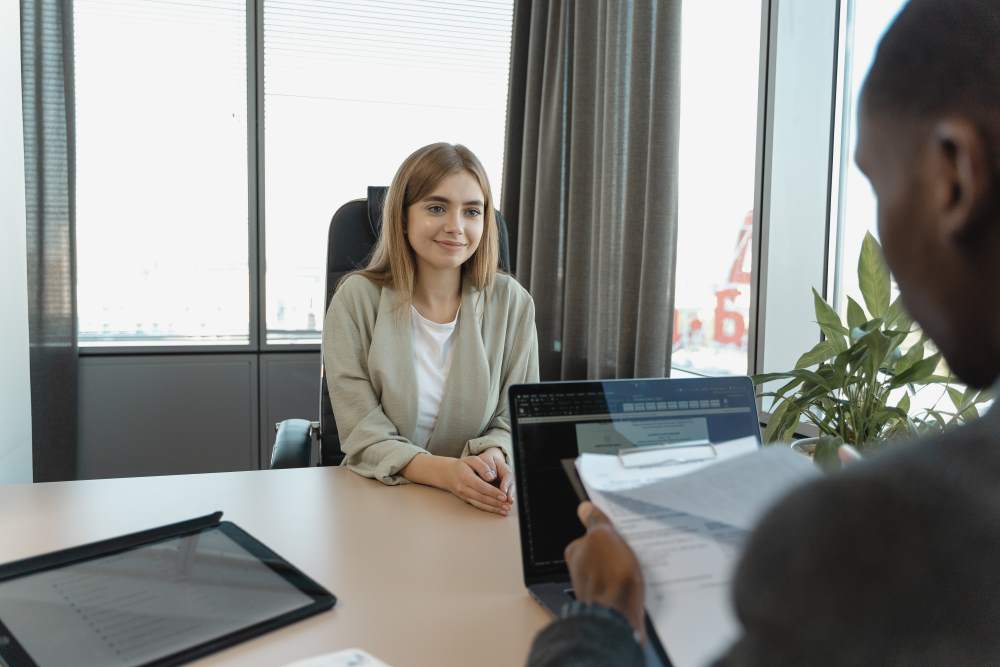 15+ Excellent Outfits for a Successful Second Interview
Congratulations, you have made it to the second interview stage! This is a significant step in your job application process and suggests that the company sees potential in you.
The second interview is an opportunity to reinforce your suitability for the role and the company. Part of that reinforcement is the image you present through your attire.
The attire you choose should reflect your professionalism, confidence, and understanding of the company's culture and expectations. Moreover, it is a chance to showcase your style in a way that aligns with the corporate environment.
Our outfit guide provides a comprehensive list of 15+ outfit items and accessories, accompanied by useful tips and suggestions. These items are curated to help you create a polished, professional, and stylish ensemble for your second interview.
Whether you are aiming for a traditional corporate look, a creative industry style, or something in between, you will find valuable insights to help you make a memorable and positive impression during this critical phase of the hiring process.
Panaprium is proud to be 100% independent, free of any influence, and not sponsored. We carefully handpick products from brands we trust. Thank you so much for buying something through our link, as we may earn a commission that supports us.
Elegant Well-fitted Blouse
Choose a well-fitted blouse with a modest neckline and sleeves. Opt for a breathable, comfortable fabric, organic cotton, for instance. Solid colors or subtle patterns work well, such as pinstripes or small dots.
An elegant, well-fitted blouse is an ideal choice for your second interview. So, make sure to check out the 15 best affordable, ethical, and sustainable blouses. 
Tailored Blazer
A tailored blazer should be structured and complement your outfit. Look for one with a single-breasted design and classic lapels. Choose a neutral color like black, navy, or gray for versatility.
You can construct your outfit by combining a monochrome blazer and pants. Here are the 20 best ethical and sustainable blazers you will love. 
Pencil Skirt
A knee-length pencil skirt should sit at your natural waist and have a slim, straight silhouette. Classic colors like black, charcoal, or navy are timeless choices. Ensure to check out our extensive selection of the best affordable and sustainable pencil skirts. 
Matching Belt
A matching belt should be slim and complement your dress or skirt. It can be used to cinch your waist for a polished appearance. Here are the 10 best ethical and vegan leather belts for women. 
Well-fitted Trousers
Well-fitted dress pants should have a straight or slightly flared leg. Choose a fabric with a bit of stretch for comfort and stick to neutral colors for flexibility.
Aim for pants in darker shades for a more professional put-together look. For more inspiration, check out the 15 best affordable work pants made in the USA. 
Beautiful Shift Dress
A shift dress is a one-piece option that should fall just above the knee. Look for a style that skims your body without being too tight, and opt for solid colors or subtle, professional patterns.
Check out our ultimate list of office dos and don'ts to better prepare for your new role. 
Lightweight Cardigan
A cardigan should be in a coordinating color and can be lightweight for layering. Look for one with a V-neck or crewneck style that complements your blouse or dress.
Here are the 15 best ethical brands for organic cotton cardigans. Pick one from these brands for professional and eco-conscious attire.
Classic Wristwatch
A classic watch with a faux leather or metal band should be well-maintained and complement your jewelry. Avoid overly casual or sporty styles.
Knee-Length Dress
A knee-length A-line or wrap dress should be well-fitted and flattering. Choose solid colors or understated patterns like herringbone or houndstooth. If you have broad shoulders, make sure to check out these beautiful affordable dresses. 
Comfy Camisole
A camisole can be worn under your blouse, blazer, or cardigan. Look for one with adjustable straps and a smooth, comfortable fit. We have put together over 10 best organic cotton camisoles you will love. 
Opt for Tights
If the weather is cool, opt for opaque tights in a color that complements your outfit. They should be free of runs or snags. Ensure to check out the 10 best ethical hosiery brands for eco-friendly tights. 
Closed-toe Pumps
Choose comfortable, closed-toe pumps with a moderate heel. Go for classic colors like black, nude, or dark brown. Pick one from our wide selection of the most affordable and sustainable vegan heels. 
Simple Elegant Necklace
A simple, elegant necklace should be tasteful and not too flashy. Consider a pearl strand or a delicate pendant. Here are the 15 best affordable and sustainable necklace brands we have selected for you. 
Lovely Small Earrings
Subtle stud earrings or small hoops are classic and understated. Choose a design that does not distract from your overall look. Make sure to check out the 15 best affordable and sustainable earring brands. 
Professional Handbag
Carry a structured tote or professional handbag that can hold your essentials, such as a notepad, pen, and portfolio. Discover the 15 best faux leather designer handbags in 2023. 
Light Blouse or Shell
If it is a hot day, opt for a lightweight blouse or shell in a breathable fabric for the utmost comfort. Choose light colors to stay cool and professional.
These pair beautifully with elegant dress pants or pencil skirts. Here are the 15 best affordable blouses for broad shoulders. 
Ballet Flats
If you prefer flats, select a pair with a pointed or rounded toe and a classic design. Neutrals like black, beige, or navy are good choices. Pick a beautiful pair from our careful selection of the best affordable and comfortable ballet flats. 
Trench Coat
A trench coat in a neutral color like beige or khaki should be classic and well-tailored. It can serve as your outer layer for a polished finish and protect against the elements. Discover the 10 best affordable and sustainable trench coats. 
Keep in mind, that your attire is not just about making a fashion statement; it is about making a statement about your readiness, competence, and commitment to the role.
Remember to maintain a clean, polished appearance, paying attention to details like wrinkle-free clothing, well-kept accessories, and appropriate makeup and hairstyle.
Was this article helpful to you? Please tell us what you liked or didn't like in the comments below.
About the Author: Gohar Davtyan