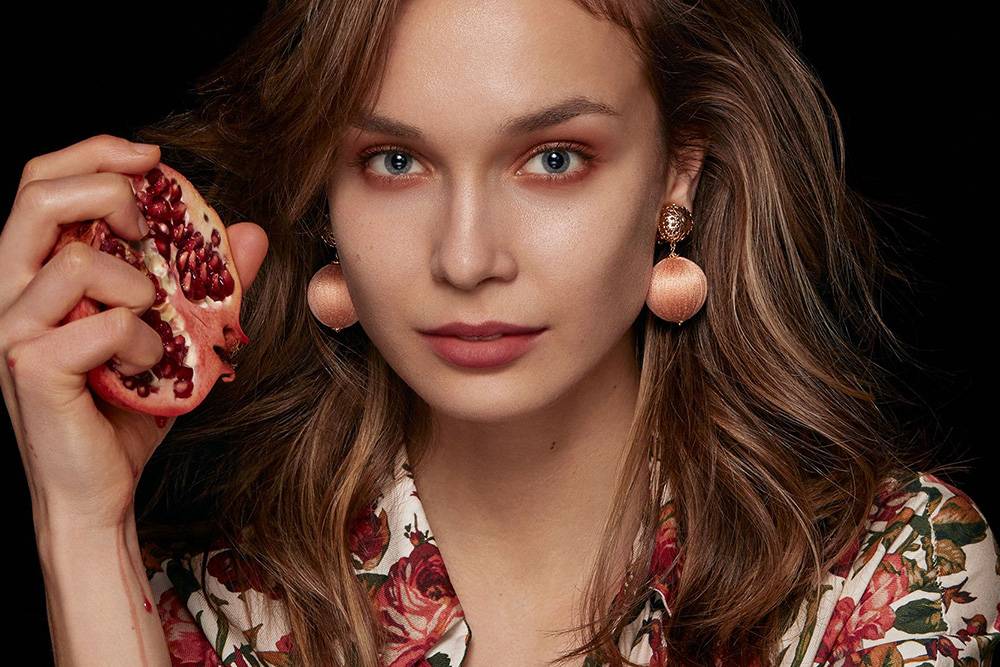 Saulė is an American women's clothing and accessory brand founded by Ania Czuprynski in 2018. Its goal is to make gorgeous fashion feel good and do good.

The fashion label believes that dressing ethically should never mean sacrificing style. It uses thoughtfully sourced materials to create magnificent pieces intended to be worn on any occasion.

The House of Saulė combines sustainability and runway style effortlessly. It's doing everything it can to cultivate awareness and interest in ethical fashion.

Saulė wants to reduce its impact on the planet and instill confidence in every woman with high-fashion, runway looks, and timeless pieces crafted to last.
Panaprium is proud to be 100% independent, free of any influence, and not sponsored. We carefully handpick products from brands we trust. Thank you so much for buying something through our link, as we may earn a commission that supports us.

Sustainability Rating: 7/10
Rating FAQ

Category: Clothing, jewelry

For: Women

Type: Dresses, earrings, necklaces

Style: Haute couture, chic

Quality: High

Price: $$$

Sizes: N/A

Fabrics: Linen, cotton, polyurethane, vegetable leather, wood, glass

100% Organic: No

100% Vegan: Yes

Ethical & Fair: Yes

Recycling: Yes

Producing country: United States, Poland

Certifications: OEKO-TEX, GOTS, FSC, RJC

Sustainability Practices

"Our materials are sourced thoughtfully and without harm. Our name, inspired by the solar deity responsible for the well-being of life on earth, embodies feminine power and a nurturing spirit. In essence, Saulė is the passionate antithesis of fast fashion."


Saulė uses the best and highest quality materials it can find. It aims to minimize its carbon footprint and support local economies. It plans its supply chain to minimize its impact on the environment and offer solely carbon neutral shipping via Offset.

Saulė has partnered with One Tree Planted to plant a tree for every pair of earrings sold. It donates 5% of the profits to Detroit Hives and fabric scraps to local animal shelters.

Saulė uses a fair proportion of organic materials such as GOTS certified organic cotton and linen. It also uses Piñatex pineapple leather, upcycled vegan leather, FSC certified wood, and glass.

The label is committed to never use synthetic textiles made of nonrenewable fossil fuels and plastics. It avoids virgin plastics, polyester, nylon, spandex, and acrylic.

Saulė produces its jewelry locally in Detroit. Its clothes are made in Poland with local linen. It ensures high production standards, fair working conditions, and the payment of living wages to all employees in its supply chain.

However, the fashion brand doesn't indicate how often audits are conducted to identify potential risk areas.

Saulė doesn't sell any product made from animal-derived materials. It believes in guilt-free fashion and is 100% vegan.

Sustainability Goals
Saulė aims to minimize its carbon footprint and its environmental impact. However, it doesn't show any measurement of its water usage, pollution, and waste across its supply chain. It doesn't have any clear sustainability goal or timeline to improve in the future either.

Buy Here
Discover Saulė sustainable collections at saulelabel.com.


Reviews And Experiences With Saulė
Have you had (good) experiences with shopping at or the products of Saulė? Then leave us your rating below.