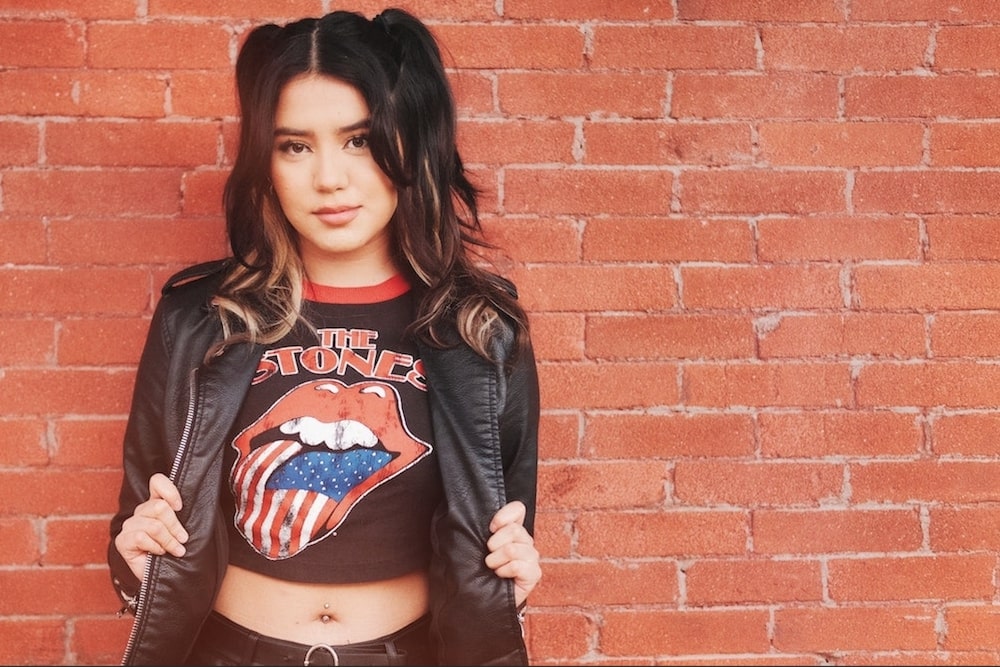 Great Fashion to Rock a Rolling Stones Concert
Over six decades since they first formed, The Rolling Stones are still going strong, and still selling tens of thousands of tickets. Their marathon concerts, featuring hundreds of brilliant, bopping, hard-rockin' songs to choose from, easily make them one of the most exciting bands in the world. 
But before you start spending the night together with English rock royalty, it's time to focus on what you should be wearing. The key theme is to make sure that you are both comfortable while matching the energy of the great, once-in-a-lifetime British band. 
To help you get the most satisfaction out of attending The Rolling Stones in concert, and not look like a stupid girl, we have created a variety of fabulous fashion suggestions.
Panaprium is proud to be 100% independent, free of any influence, and not sponsored. We carefully handpick products from brands we trust. Thank you so much for buying something through our link, as we may earn a commission that supports us.
Paint It Black
It's a basic fact: everyone looks good in black. Keep your fashion in-line with the classic song, by keeping your rock outfit all the same color. Black jeans, black jackets, black dresses; no matter what you choose, it'll definitely look better in black. 
Check out these affordable and sustainable black dresses for inspiration. 
A Maxi Skirt
The Rolling Stones are a famously loud group. Make sure to match their massive sounds with an amazing maxi skirt. Find one that allows you to stay comfortable in the concert while also being able to express your excitement at attending one of the best rock concerts in town. 
Here's our selection of the best maxi skirts for women. 
A Rockin' Vegan Leather Jacket
Nothing else out there quite epitomizes cool, carefree, and rock and roll like leather. Evoking killer concerts, motorbikes and a down and dirty attitude, a leather jacket will help you feel like an essential part of the atmosphere. 
Check out these great vegan leather jackets. 
Comfortable Sneakers
With classic dance songs like "Miss You" or "Get Off Of My Cloud", The Rolling Stones certainly have a knack for getting audiences up on their feet and boogieing. That's why you want to make sure that you are wearing shoes that you can dance in. 
Find the right shoes for you from our list of the 30 best ethical and vegan shoe companies. 
Amazing Ankle-Length Boots
Boots are not just made for walking. They're made to make a statement on the dancefloor. If sneakers aren't your thing, find some great ankle-length boots that will allow you to stand out amongst the crowd. 
Choose from our great selection of vegan leather boots. 
A Lovely Vegan Leather Bag 
When the crowd starts moving and swaying to the rhythm of the beat, it can be hard to keep your possessions safe and secure. That's why it's essential to make sure you have a bag that fits your environment and that allows you to focus on what really matters: the fantastic music. 
Check out some of the best vegan leather bags and purses. 
A Cute Crop Top
Going to a concert by a band like The Rolling Stones can be overwhelming because they are fashion icons. The best way to feel at home is to match them by making a fashion statement of your own. A cute crop top can be a great way to let loose on the dance floor and feel like yourself. 
Look here for sustainable and affordable crop tops. 
Sublime-Looking Sunglasses
The Rolling Stones love to play outside and at massive, iconic venues. If this is the case for your concert, give yourself some shelter from the sun with some sublime-looking, awe-inspiring sunglasses. 
Learn more about the best affordable and sustainable sunglasses you can buy.
Casual Denim Jeans
While a leather jacket and bag will help you stand out, leather jeans aren't the most comfortable option for a concert. That's why it's a great idea to get some comfortable, casual denim jeans that will allow you to dance with ease. 
Check out our variety of casual denim jeans. 
Cool Cargo Pants
For an even more comfortable option than jeans, it's worth finding a pair of cargo pants that allow you to get into the groove with absolute ease. The trick with cargo pants is finding the right color that matches the rest of your outfit. 
Learn more about the best cargo pants money can buy. 
Eye-Catching Earrings
When you're at concert with The Rolling Stones, you never know who else might be in the audience. That's why it's worth wearing earrings that catch the eye of those around you easily. 
Check out our excellent selection of sustainable and affordable earrings. 
A Brilliant Bucket Hat
Whether to keep your eyes out of the sun or to keep your hair dry in the case of rain, having a stylish hat can really put that final touch on your rock and roll outfit. When it comes to looking the part, it's worth finding a brilliant bucket hat to make the occasion special.   
Want a sustainable option? Check out these amazing recycled hats. 
A Cool Graphic T-Shirt
Rock fans know what they like and they aren't afraid to show it. That's why you should try and make the ultimate expression with a cool graphic t-shirt. Find one that allows you to express your personality perfectly. 
Check out our selection of graphic t-shirts to try on today. 
An Awesome Hair Accessory
Mick Jagger and Keith Richards are famous for wearing awesome bandanas when they play their concerts. That's why you should try and look the part as well by making sure that you have the right hair accessory for the occasion. Find something that suits your hair-style and you'll be sure to make the right impression. 
Learn more by checking out these amazing hair accessories. 
Vintage Clothes

When it comes to 60s cool, The Rolling Stones epitomise the swinging, swaggering era like no other band before or since. Throw yourself back to this classic era by raiding a thrift store. 
Don't have the time to do it in person? Check out these awesome online thrift stores today. 
Was this article helpful to you? Please tell us what you liked or didn't like in the comments below.
About the Author: Redmond Bacon