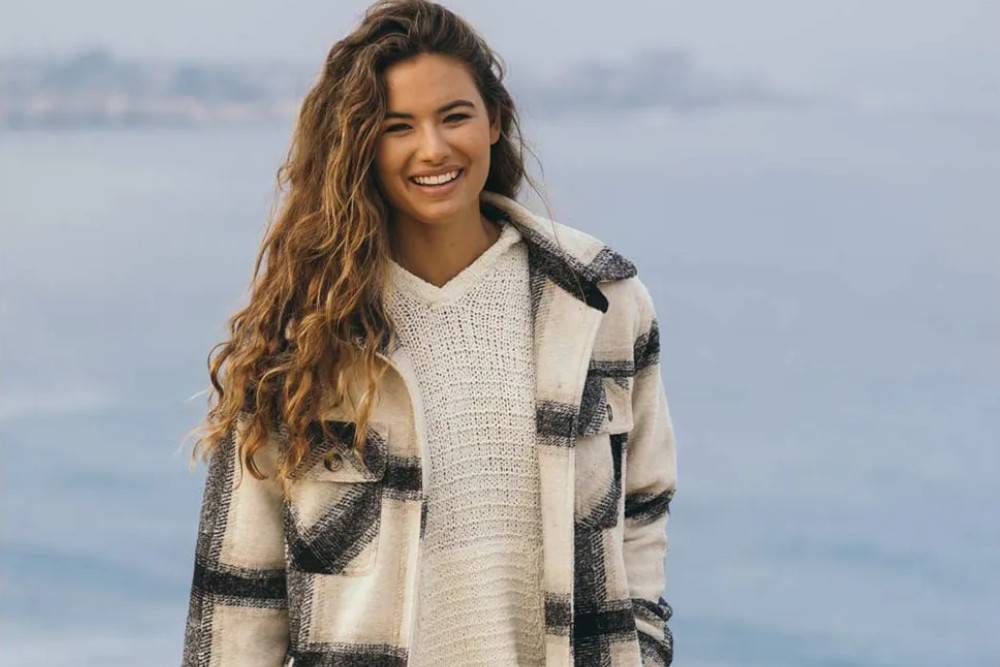 Rip Curl is a leading fashion retailer from Australia founded in 1969 in Torquay by Doug Warbrick and Brian Singer. The multinational clothing-retail company creates surfing apparel and equipment for men, women, and children.

Rip Curl makes surfing clothing, accessories, and shoes. The global outdoor, lifestyle, and sports company KMD Brands owns Rip Curl along with other brands Kathmandu and Oboz.

Rip Curl strives to create quality, long-lasting, and durable products for the whole family. It also drives a host of environmental initiatives through Rip Curl Planet.

Rip Curl aim to create sustainable processes in its product development and strives to act and think sustainably. It has a strong determination to be environmentally responsible.

Rip Curl is working to improve its environmental footprint, from its clothing and gear right through to its buildings. It uses more sustainable materials to reduce its impact on the planet.
Panaprium is proud to be 100% independent, free of any influence, and not sponsored. We carefully handpick products from brands we trust. Thank you so much for buying something through our link, as we may earn a commission that supports us.


Sustainability Rating: 4/10
Rating FAQ

Category: Clothing, accessories, shoes

For: Women, men, children

Type: Basics, knitwear, activewear, loungewear, outerwear, underwear, swimwear, sandals

Style: Casual

Quality: Medium

Prices: $$

Sizes: 2XS-2XL, 2-14 (US), 4-16 (UK), 34-44 (EU), 6-18 (AU)

Fabrics: Cotton, linen, hemp, lyocell, modal, viscose, acetate, polyester, nylon, spandex, polyethylene, polypropylene, acrylic, neoprene, polyurethane, rubber, leather, wool, silk, down

100% Organic: No

100% Vegan: No

Ethical & Fair: No

Recycling: Yes

Producing countries: Bangladesh, Cambodia, China, Egypt, France, Haiti, Italy, India, Indonesia, Japan, Myanmar, Pakistan, Spain, Taiwan, Thailand, United States, Vietnam

Certifications: BCI, RWS, RDS, FSC, B Corp



Sustainability Practices
Rip Curl only uses a small proportion of organic materials, such as organic cotton and hemp, or recycled materials, such as recycled polyester and regenerated nylon.

Most of its fabrics are natural without relevant certifications, such as regular cotton or linen, or synthetic petroleum-based fibers, such as polyester, nylon, acrylic, and more.

Rip Curl also uses a small proportion of semi-synthetic fibers or regenerated cellulosic fabrics such as Tencel lyocell, modal, acetate, and viscose.

Tencel is an eco-friendly fiber made with wood pulp from certified sustainable forests. But very few of the materials used by Rip Curl are environmentally friendly and sustainable.

Rip Curl publishes a list of all its manufacturers and processing facilities on the supply chain mapping platform Open Supply Hub. It aims to consistently consider the impact of its decisions on the workers in its global supply chain.

Rip Curl manufactures its clothes in many other East Asian countries, where human rights and labor law violations happen every day.

The clothing retailer doesn't show any labor certification standard that would ensure good working conditions, decent living wages, health, safety, and other crucial rights for workers in its supply chain.

Rip Curl has a code of conduct that applies to all its suppliers and subcontractors that aim to achieve decent and humane working conditions.

Rip Curl assesses compliance with its Code of Conduct by informal visits or third-party audits with or without notice. But many of its audits remain not fully transparent.

Rip Curl doesn't use exotic animal skin, hair, fur, or angora. But it uses leather, wool, silk, and down feathers to manufacture many of its clothing pieces.

These animal-derived materials are cruel and unethical. They also harm the environment by producing greenhouse gases and waste. More sustainable alternatives exist.



Sustainability Goals
Rip Curl has committed to doing business better. It aims for net zero environmental harm and 100% of its product designed, developed, and manufactured using circularity principles by 2025.

Rip Curl prioritizes sourcing responsibly sourced materials for 50% of its range by 2025. And 100% of its apparel and accessories will be in preferred fiber materials by 2030.

Rip Curl plans to reduce its GHG emissions by 47% in Scope 1 and 2 and 28% in scope 3 by 2030. It aims for 100% responsibly sourced cotton by 2026. And all polyester will be recycled or recyclable by 2030.

Rip Curl aims to have 90% of waste to landfill diversion from its direct operations by 2030. It will make all packaging recyclable or made with recycled materials by 2030.
Reviews And Experiences With Rip Curl
Have you had (good) experiences with shopping at or the products of Rip Curl? Then leave us your rating below.