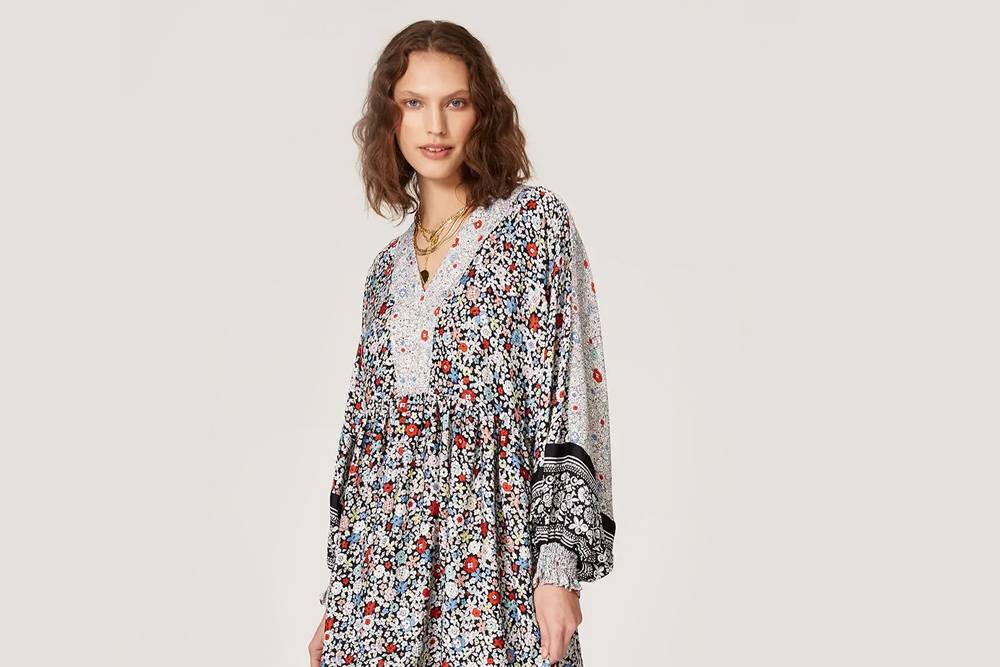 Is Rent the Runway ethical and sustainable? Rent the Runway is a second-hand clothing retailer and rental service where you can buy and rent high-quality items from any brand.

The fashion company provides luxury apparel from inspiring clothing designers, such as Sau Lee, Ulla Johnson, Rebecca Taylor, Jay Godfrey, Katie May, HAH, and more.

Rent the Runway is the largest designer rental destination to access prom dresses, party dresses, cocktail dresses, gala dresses, formal gowns, and accessories that make you feel empowered and self-confident.

Rent the Runway is an American clothing business founded in 2008 by Jennifer Hyman and Jennifer Fleiss. The fashion company is the most prominent shared designer closet disrupting the apparel industry.

The clothing rental company offers high-quality garments that last multiple seasons. It stocks clothing pieces made from long-lasting materials, reducing the need to produce or use unnecessary clothes.

Rent the Runway also donates garments that are no longer suitable for rent to carefully selected charitable organizations like Dress for Success and Operation Prom.

Rent the Runway is an American clothing company and e-commerce platform based in NYC, New York, United States. It allows users to rent, subscribe, or buy designer apparel and accessories.
Panaprium is proud to be 100% independent, free of any influence, and not sponsored. We carefully handpick products from brands we trust. Thank you so much for buying something through our link, as we may earn a commission that supports us.


Sustainability Rating: 5/10
Rating FAQ

Category: Clothing, accessories, bags, jewelry

For: Women, children

Type: Basics, dresses, denim, knitwear, sportswear, loungewear, outerwear, maternity, bridal

Style: Haute couture, vintage

Quality: High

Price: $$$

Sizes: XS-XL, 0-12 (US), 4-14 (UK), 34-42 (EU), 4-14 (AU)

Fabrics: Cotton, linen, hemp, jute, ramie, lyocell, modal, viscose, cupro, acetate, polyester, nylon, spandex, acrylic, polyethylene, polypropylene, neoprene, polyurethane, rubber, leather, wool, silk, down

100% Organic: No

100% Vegan: No

Ethical & Fair: No

Recycling: Yes

Producing country: n/a

Certifications: no certification



Sustainability Practices
Is Rent the Runway a sustainable company? Rent the Runway is powering a new frontier for fashion, for the rental of pre-loved clothing to replace the purchase and production of new clothing.

The rental service encourages women to buy less, wear more, and contribute to a more sustainable future. It aims to shift customers' mindsets and behaviors to promote higher wears per garment and less overall clothing production.

Rent the Runway takes steps to improve its impact on the environment, extend the life of its garments, and eliminate waste from its business activities through repairs for more wear, resale, donation, and recycling.

Rent the Runway sells clothes made from sustainable materials, such as organic cotton, linen, hemp, ramie, jute, or recycled fabrics, such as recycled polyester and regenerated nylon.

It also offers products that contain semi-synthetic fibers or regenerated cellulosic fabrics such as Tencel lyocell, modal, viscose, acetate, and cupro.

Tencel is an eco-friendly fiber made with wood pulp from sustainable forests. But only a tiny proportion of the collections offered by Rent the Runway are environmentally friendly and sustainable.

Most of the garments available on the platform are either natural without relevant certifications, such as cotton or linen, or synthetic petroleum-based fibers such as polyester, nylon, acrylic, and more.

Rent the Runway also sells brands that produce clothes unethically. It doesn't carefully select its partners who align with high ethical values and sustainability standards.

Rent the Runway promotes sustainable fashion but pays little attention to the manufacturing process behind the clothes it sells.

It doesn't ensure that all its products were made under good working conditions, with decent living wages, health, safety, and other rights for workers.

Rent the Runway doesn't list items constructed with any part or product of particular exotic animals/textiles. However, it sells products made from animal hair and angora, in addition to leather, wool, silk, and down feathers.

These animal-derived materials are cruel and unethical. They also harm the environment by producing greenhouse gases and wastes. More sustainable alternatives exist.



Buy Here
Discover Rent the Runway sustainable collections at Renttherunway.com.
Reviews And Experiences With Rent the Runway
Have you had (good) experiences with shopping at or the products of Rent the Runway? Then leave us your rating below.