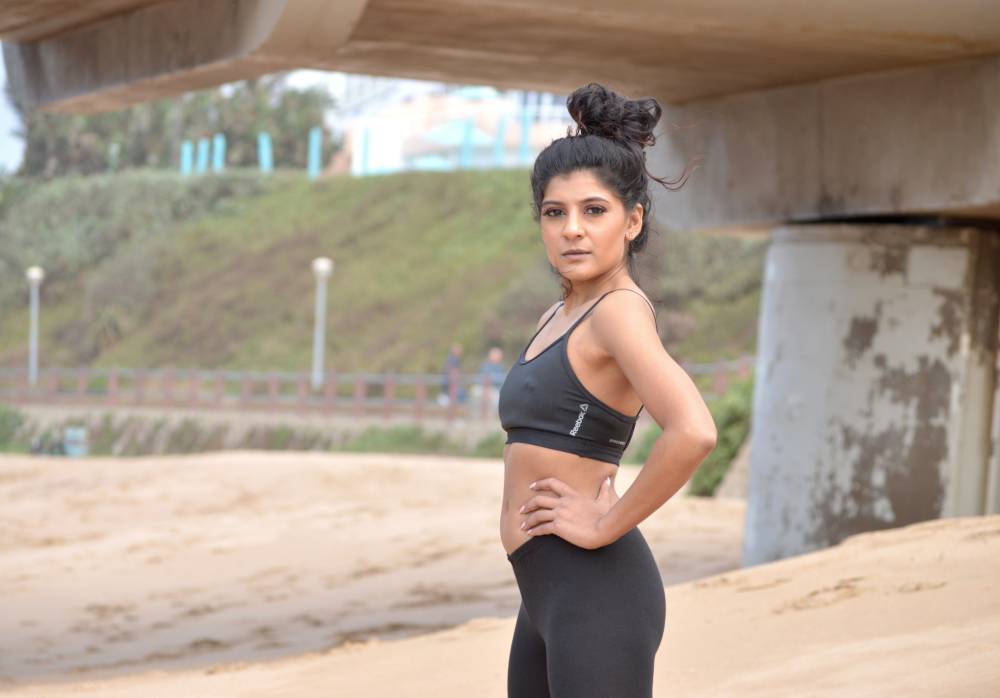 Reebok is an American footwear and clothing company that creates shoes, apparel, and accessories. It strives to be sustainable by balancing shareholder expectations with the concerns of its employees and the environment.

It was founded in 1958 and headquartered in Bolton, and headquartered in Boston. Since 2005, German sporting goods giant Adidas owns Reebok.

Adidas is the largest sportswear company in Europe and the second-largest in the world after Nike. It also owns the Matix Clothing brand, and Runtastic, an Austrian fitness company that combines traditional fitness with mobile applications.

Reebok supports many initiatives to make a difference. The Reebok Foundation promotes social and economic equality by supporting inner-city youth and underserved groups since 1986.

Reebok's Sustainable Workout Gear aims to be kinder to the planet where you work, play, sweat, and improve. It encourages you to be more thoughtful. It considers looking out for the Earth a team sport.
Panaprium is proud to be 100% independent, free of any influence, and not sponsored. We carefully handpick products from brands we trust. Thank you so much for buying something through our link, as we may earn a commission that supports us.

Sustainability Rating: 5/10
Rating FAQ

Category: Clothing, shoes, bags, accessories

For: Women, men, children

Type: Sportswear, basics, dresses, loungewear, sneakers, swimwear, underwear, outerwear, sweaters, maternity

Style: Casual, hip hop

Quality: Medium

Price: $$

Sizes: 2XS-4XL, 0-26 (US), 2-28 (UK), 28-56 (EU), 4-30 (AU), plus size

Fabrics: Cotton, lyocell, modal, acetate, viscose, polyester, nylon, spandex, acrylic, polystyrene, polyurethane, rubber, leather, wool, down

100% Organic: No

100% Vegan: No

Ethical & Fair: Yes

Recycling: Yes

Producing country: Argentina, Austria, Bangladesh, Belgium, Bosnia And Herzegovina, Brazil, Cambodia, Canada, Chile, China, Colombia, Costa Rica, Czech Republic, El Salvador, Georgia, Germany, Greece, Honduras, Hungary, India, Indonesia, Israel, Italy, Japan, Jordan, Korea, Lesotho, Lithuania, Madagascar, Malaysia, Mauritius, Mexico, Myanmar, Nicaragua, Pakistan, Philippines, Poland, Portugal, Romania, Russia, Slovenia, South Africa, Spain, Taiwan, Thailand, Tunisia, Turkey, Ukraine, United Kingdom, United States, Vietnam

Certifications: RDS, FSC, ISO 14001, ISO 45001, ISO 50001

Sustainability Practices



"At Reebok, we're changing the game for good with products that are made from recycled materials and things that grow. It's all about sustainable apparel and shoes that help us be more thoughtful. Don't get us wrong - performance matters. We've worked hard to make sustainable shoes and apparel that you can put to the test."


Reebok believes that we shouldn't have to compromise performance to be kind to the Earth. It designs a new class of sustainable products to stand up to your sweat and hustle.

The global sportswear brand sources more and more sustainable materials. It also incorporates innovative fibers made from renewable materials such as eucalyptus bark, castor bean oil, and bloom algae.

The workout gear giant is committed to making products with plant-based materials, and recycled materials, with zero virgin polyester fibers. It aims to eliminate waste by creating apparel and shoes from things that grow.

Reebok only uses a small proportion of sustainable materials at the moment, such as organic cotton, or recycled materials such as recycled polyester and regenerated nylon.

Most of the fabrics it uses currently are highly polluting synthetic petroleum-based fibers such as spandex, acrylic, polystyrene, polyester, and nylon.

Reebok also uses a little amount of semi-synthetic fibers or man-made regenerated cellulosic fabrics such as lyocell, modal, acetate, and viscose.

The sportswear brand has a code of conduct that applies to all its suppliers and subcontractors based on the regulations set by the International Labor Organization (ILO).

As part of the Adidas Group, Reebok publishes a list of all its manufacturing and processing facilities.

The clothing company seeks business partners who progressively raise employee living standards through improved wage systems, benefits, welfare programs, and other services that enhance their quality of life.

The 2020 Fashion Transparency Index gave Reebok a score of 69% based on how much the group discloses about its social and environmental policies, practices, and impacts. Reebok earned the 3rd place in the top 10 most transparent brands behind H&M and C&A.

Reebok uses the same manufacturing facilities as its parent company Adidas. It produces many of its clothes in East Asian countries where human rights and labor law violations still happen every day.

However, Reebok is a member of the Fair Labor Association (FLA), a non-profit collaborative effort making unannounced visits to factories, reporting findings, and delivering accreditation based on social compliance.

Reebok doesn't use any exotic animal skin, or hair, fur, angora. But it uses leather, wool, and down feathers to manufacture many of its clothing pieces.

These animal-derived materials are cruel and unethical. They also harm the environment by producing greenhouse gases and wastes. More sustainable alternatives exist.

Sustainability Goals
Reebok is actively working towards becoming a more ethical and sustainable brand. It takes a responsibility to look after the environment, both for people today and for future generations.

The clothing label is committed to steadily increasing the use of more sustainable materials in its production, products, and stores.

Reebok has signed the United Nations Fashion Industry Charter for Climate Action.

The brand is also a founding member of the Sustainable Apparel Coalition (SAC) and joining the United Nations Climate Neutral Now Initiative.

Reebok has committed to reducing both its own and its suppliers' greenhouse gas emissions compared to 2017 by 30% by 2030 and to achieve climate neutrality by 2050.

Reebok also aims to reduce water usage by 35% per employee by 2020 (2008 baseline) as well as reduce water intensity at its strategic suppliers by 20% by 2020 (2014 baseline).

The sportswear brand plans to achieve 100% sustainable input chemistry by adopting the ZDHC Manufacturing Restricted Substance List and phasing out hazardous chemicals by 2020.

It plans to use only recycled polyester in every product and on every application where a solution exists by 2024.

Together with the Adidas Group, Reebok has deployed wage assessment tools and guidance to two dozen suppliers to progressively pay fair wages.

It plans to align with Fair Labor Association activities to promote supply chain fair compensation in the next few years.

Buy Here
Discover Reebok sustainable collections at reebok.com.


Reviews And Experiences With Reebok
Have you had (good) experiences with shopping at or the products of Reebok? Then leave us your rating below.